Celebrating Donors with a Special Musical Performance
Main Content
Celebrating Donors with a Special Musical Performance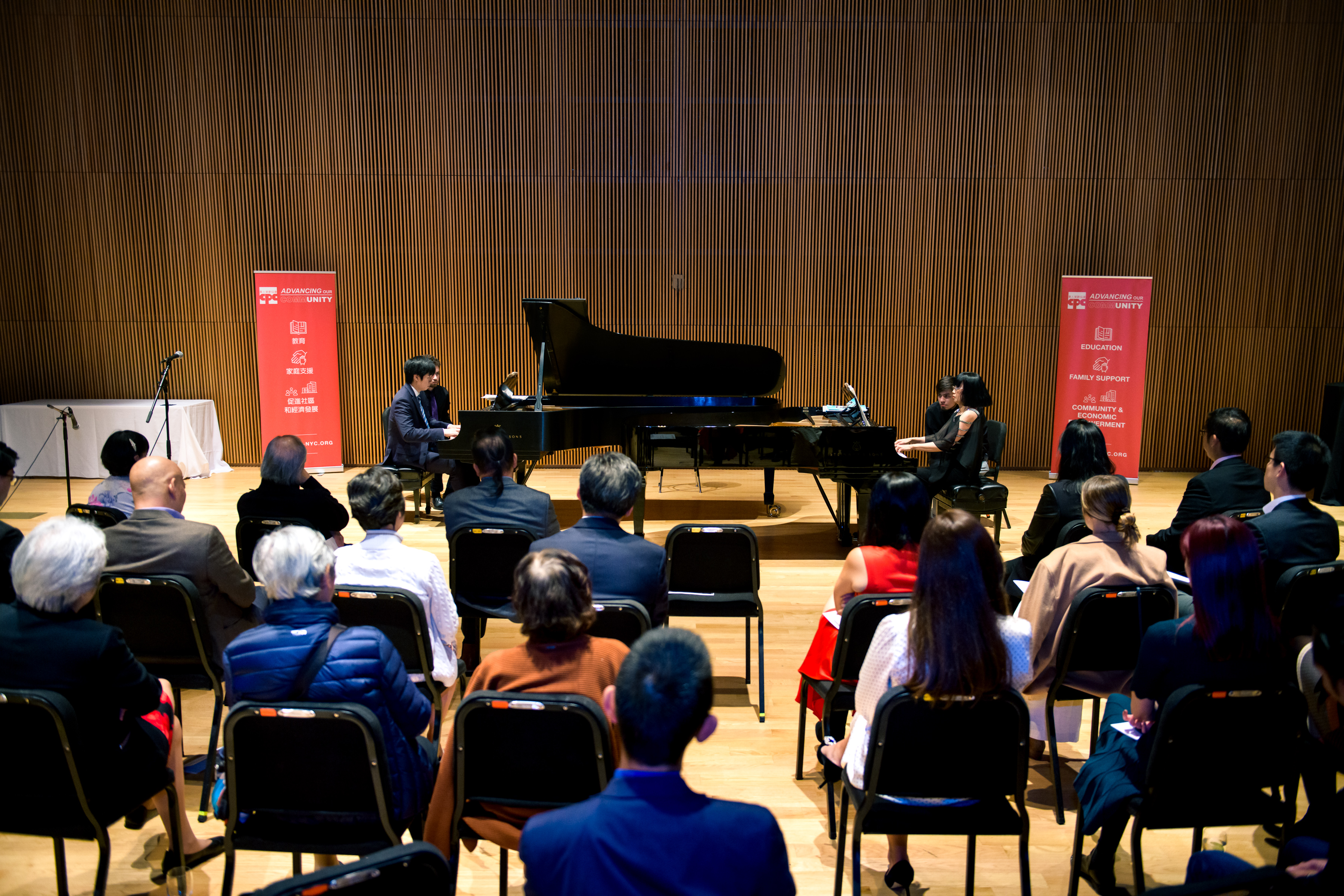 On October 8th, CPC hosted its 4th Annual Donor Appreciation Reception at the DiMenna Center for Classical Music. More than 80 donors and supporters gathered to learn about the impact of their giving as well as enjoyed a special performance by mother-son pianist due Michelle Chen Kuo and Christopher Kuo.
Michelle and Chris are a two-piano team on a mission to make the world a better place. They are currently on a benefit concert tour, using their talents to raise money for nonprofits and social causes. CPC is excited to be one of their charity partners and grateful for their support.
The Ong Family Foundation supported CPC as our Mission Partner.
Board Chair Veronica Tsang made the welcoming remarks and thanked donors for their unwavering support. Jenny Low from City Council Speaker Corey Johnson's office attended the event and gave a speech.
Sui Hang Chan, our resident at CPC Independent Residential Alternatives (IRA) house, shared her story by using her speaking device. The IRA house is a 24-hour care facility for individuals with special needs. She expressed her gratitude to CPC for all care and support that she received.
Sui has been a CPC IRA resident for almost 30 years. Sui has challenges with her mobility and speech. Since coming to CPC, she persistently and adamantly expresses that she never wants to leave her home. Sui has grown to develop her voice as a strong-willed advocate for herself and her housemates. "CPC is so important to me. CPC had helped me to be proud and confident woman I am now today," she said.
"With your support, CPC continues to empower Asian American, immigrant and low-income communities in New York City to thrive and to reach their goals in family, education, career, and community," said Wayne Ho, President & CEO of CPC.
Hennessy USA donated two bottles of Hennessy X.O. as raffle prizes. Nicolas Streff, Brand Director of Hennessy Prestige Expressions helped pick the winners.