Roundtable Discusses Future of Asian Americans in Social Services
Main Content
Roundtable Discusses Future of Asian Americans in Social Services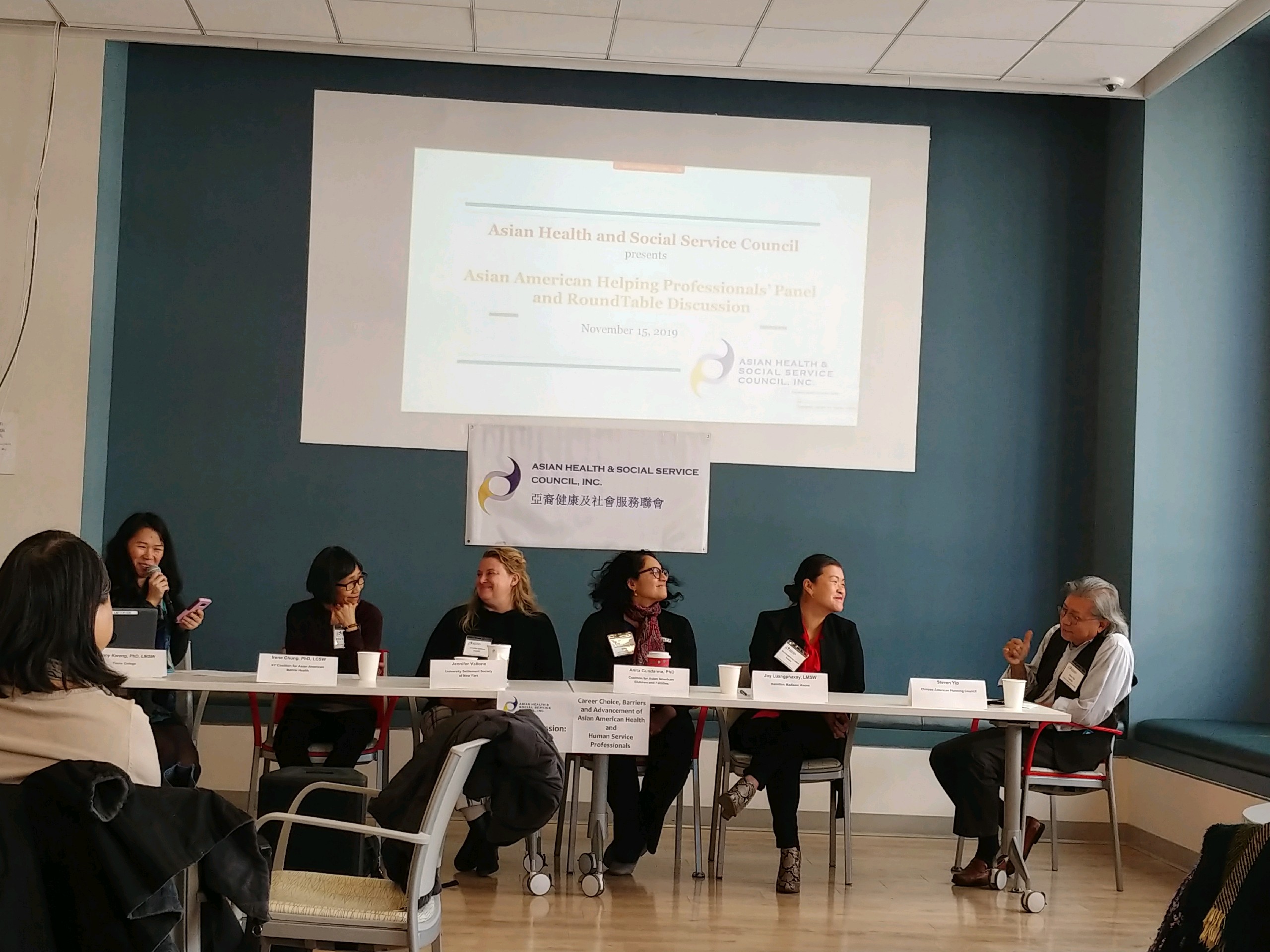 A roundtable discussion to address issues faced by Asian American social work and helping professionals was held on Friday, November 16th, at the Grand Street Settlement Essex Crossing Community Center. The panel featured several nonprofit social work leaders. They included Joy Luangphaxay, LMSW, Assistant Executive Director for Behavior Health Services, at the Hamilton-Madison House, Jennifer Vallone, Assistant Executive Director from the University Settlement Society, Anita Gundanna, Ph.D, Co-Executive Director of the Coalition for Asian American Children and Families, and retired professor of social work at CUNY Hunter College, Dr. Irene Chung, LCSW.
CPC Director of Operations, Steven Yip, was also on the panel. While not a social worker, Steve was asked to share his experiences working with social work professionals as an administrator with over 35 years working for large medical institutions and at CPC. Judy Ah-Yune, LMSW, CPC Director of Manhattan Community Services, helped facilitate a post-panel breakout group.
The roundtable was inspired by discussion growing from important findings by Dr. Kenny Kwong of Touro College Graduate School of Social Work, entitled, "Asian-American Social Workers' Career, Stress, and Well-Being Study," who gave opening remarks based on his study that set the stage for the roundtable. The panel was moderated by Eva Wong, LMSW, president of the Asian Health and Social Services Council, who sponsored this important conversation.