CPC Brooklyn Community Services Special Needs Program Celebrate Thanksgiving with Community Members
Main Content
CPC Brooklyn Community Services Special Needs Program Celebrate Thanksgiving with Community Members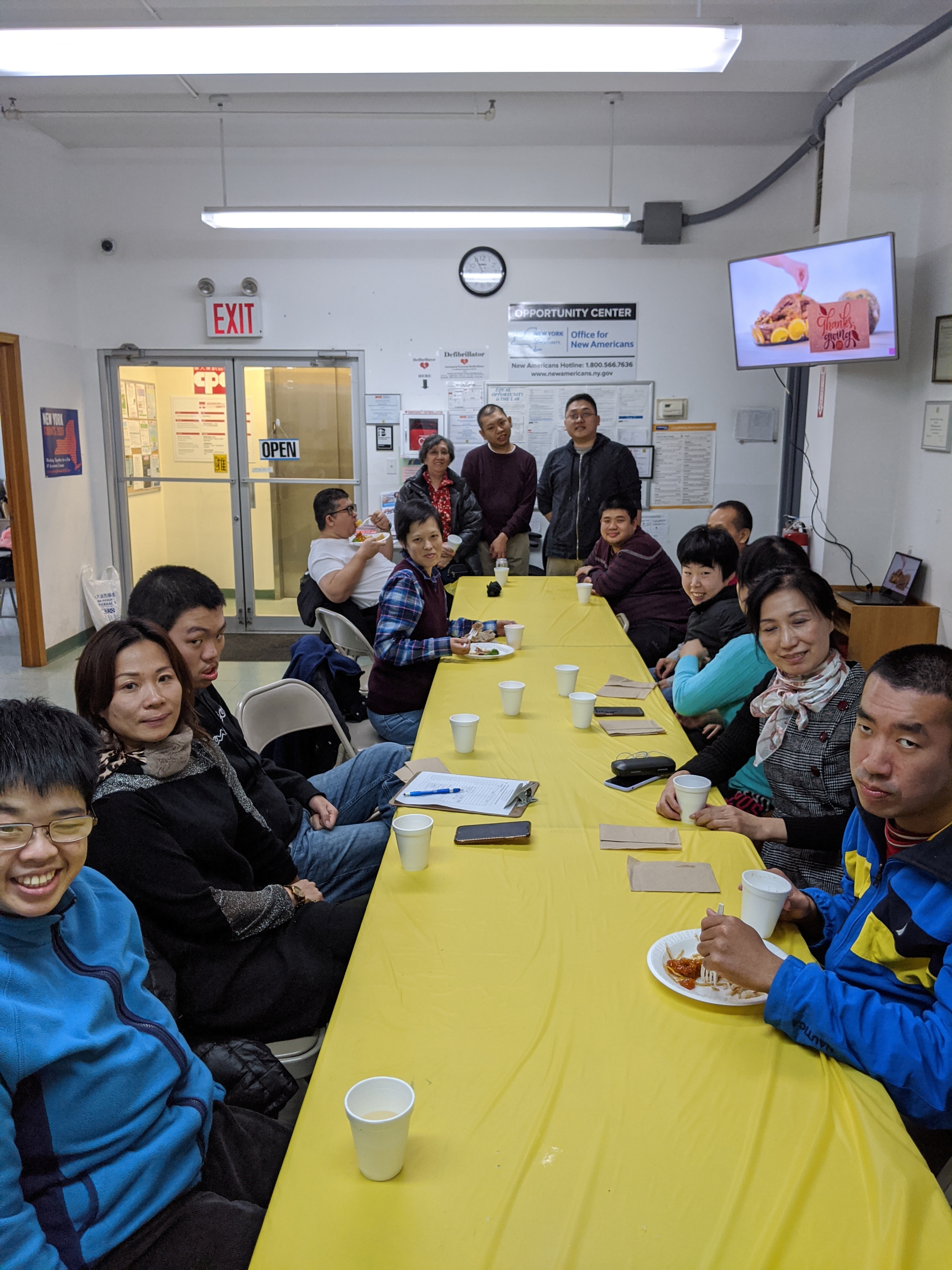 On November 24th, 2019, CPC Brooklyn Community Services' Special Needs Program hosted a Thanksgiving Celebration party for the program's families and community members.
On this special occasion we were able to bring, parents and community members from the Respite Program together to share a meal and enjoy each other's company. The goal of this celebration a the goal of our program is to allow community members an opportunity to bond with their loved ones and to connect with peers and other community members. It's heart warming to continue seeing community members grow, mature, and develop social skills.
Special Thanks to the Tran family for bringing Vietnamese food and snacks to share. From all of us at CPC Brooklyn Community Services, Happy Thanksgiving!