NYC Dept of Transportation and NYPD Talk Safety with CPC Seniors
Main Content
NYC Dept of Transportation and NYPD Talk Safety with CPC Seniors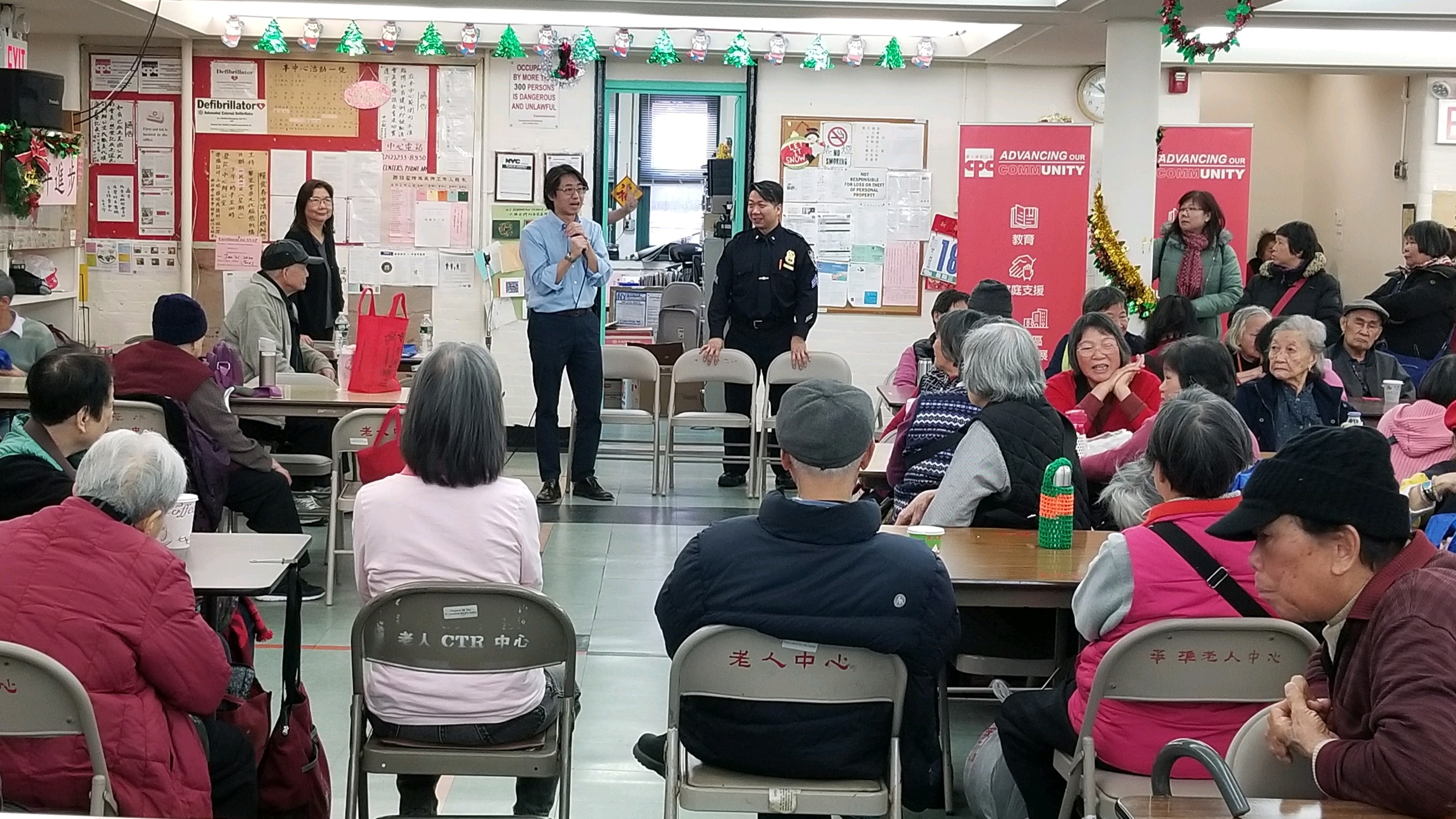 Elder abuse, phone scams, and pedestrian safety are some of the most concerning topics for our seniors. CPC Chinatown Senior Citizen Center collaborated with NYPD and DOT to hold workshops on these issues for our senior members on December 18th and 19th.
Sergeant Chris Yip of the 5th Precinct and Officer Eric Moy of DOT were the speakers for the workshop.
Sergeant Yip emphasized the different forms elder abuse can take and holiday crime prevention tips while Officer Eric Moy focused on Vision Zero, the Mayor's plan for pedestrian safety.
DOT also gave out small gifts for the seniors including shopping bags, reflective key chains, and brochures on Vision Zero. Seniors found the workshops were a very helpful reminder to stay safe during the holidays.