CPC Presents at Early Care and Learning Council's Learning Cafe
Main Content
CPC Presents at Early Care and Learning Council's Learning Cafe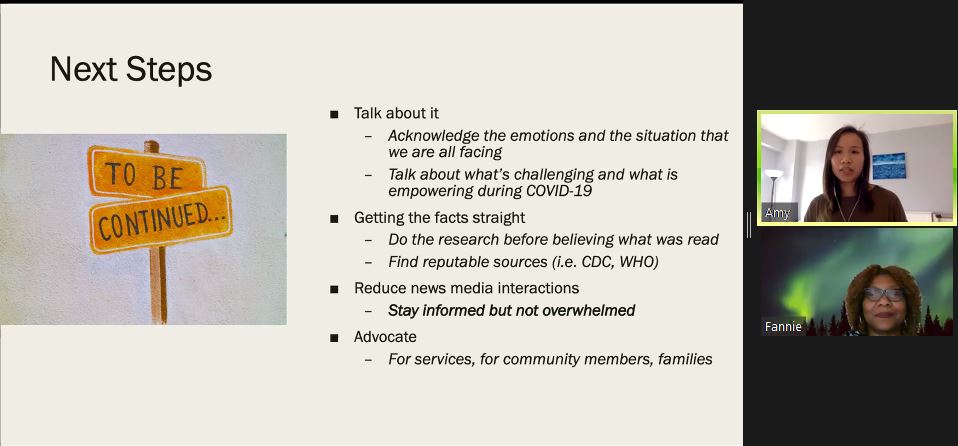 On May 28th, CPC staff member Amy Eng, a licensed social worker, presented a webinar to share experiences of the Asian American population during this public health crisis among members of the Early Care and Learning Council. The topic was "COVID 19 and the Asian Population: Rising Xenophobia and Fear" and is part of the Council's Learning Cafes.

Ms. Eng holds a Master of Science in Early Education and serves the Lower East Side community in New York City, providing direct service to families, students, and community-based organizations. Currently, she is the Infant and Toddler Mental Health Consultant at the Early Childhood Learning and Wellness Services at CPC. Ms. Eng provides consultation on mental health in infants and toddlers to providers as well as families in addition to providing technical assistance and trainings.
Learn more about CPC's Early Childhood Learning and Wellness Services here.