Essential Worker Highlight: Annette Montalvo, Director of CPC's Hospitality Careers Training Program
Main Content
Essential Worker Highlight: Annette Montalvo, Director of CPC's Hospitality Careers Training Program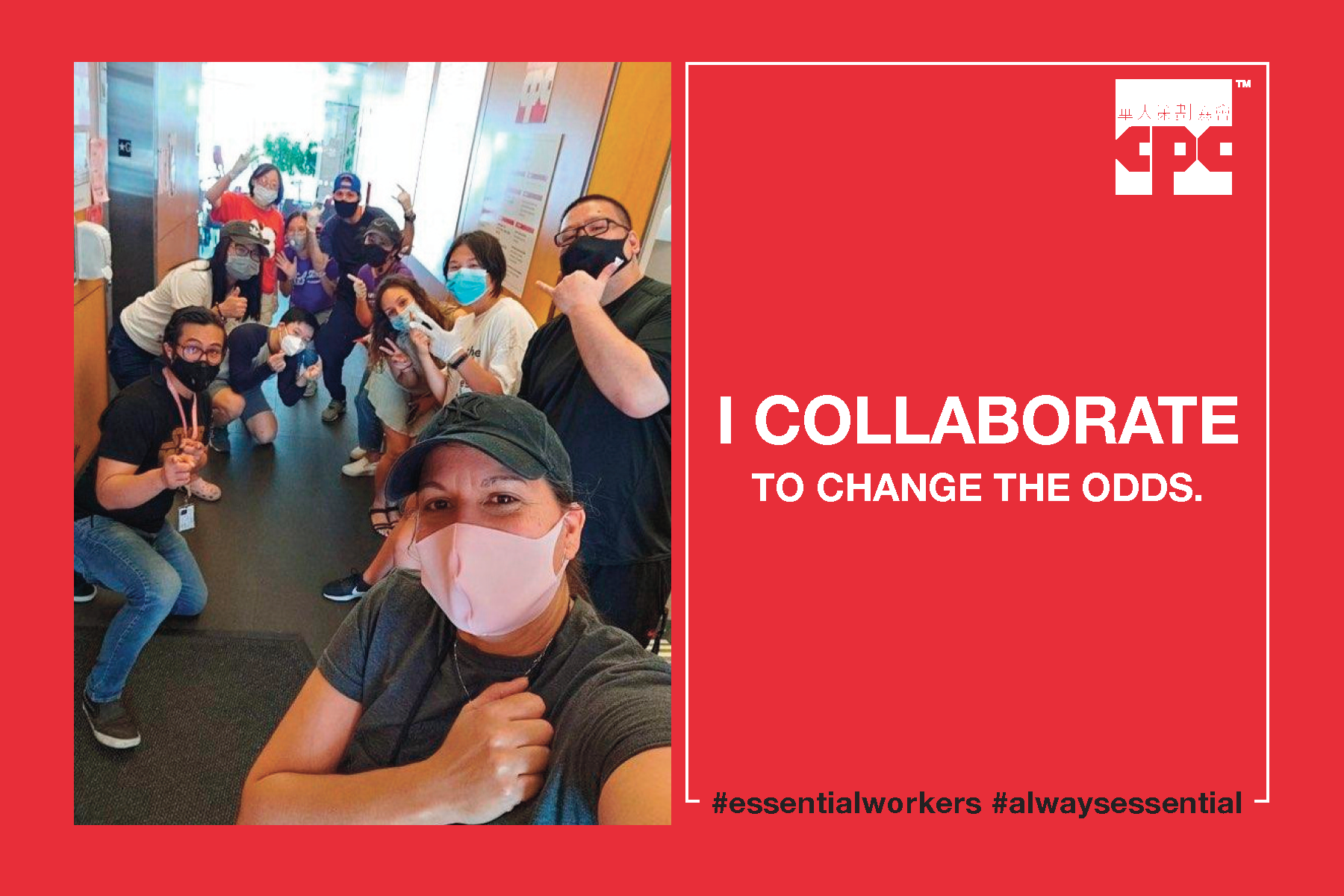 While medical personnel treat the coronavirus in our hospitals, other human service providers and essential workers are ensuring New Yorkers have the resources they need to not only remain safe but also continue to have opportunities to thrive. These individuals, whether working from home or within our neighborhoods, are supporting a strong recovery for those who are too often overlooked, underrepresented, or underinvested in.
The following Q&A took place between Chris Kuo and Andrew Chan of CPC Leadership Council focuses on Annette Montalvo, Director of CPC Hospitality Careers Training Program and Deputy Director of CPC Queens Community Center. A veteran of the hospitality industry, Annette has assisted generations of community members in gaining the skills they need to find long-term employment.
The CPC Leadership Council is a tight-knit community of business and nonprofit leaders who seek to advance CPC's mission to promote social and economic empowerment of Chinese American, immigrant, and low-income communities.
Join CPC in sharing stories of essential workers using the tag #AlwaysEssential and #EssentialWorkers.
Essential Worker Highlight: Annette Montalvo,
Director of Training Programs, CPC Education and Careers Services
Deputy Director, CPC Queens Community Center
Chris Kuo, Leadership Council: Could you tell us about your background?
Annette Montalvo, Director of Training Programs: I was born in NYC and grew up in some of the toughest neighborhoods of The Bronx. My parents came here from Puerto Rico at a young age and had to drop out of high school to find jobs and support their family. They were both very hard workers, and I believe that is one trait I received from them. Being the eldest daughter among five children, I had to take on a lot of responsibilities early in life and help raise my younger siblings. I also focused a lot on my studies to ensure I got the education that my parents couldn't have. In fact, growing up, I always imagined myself as a teacher, helping others around me to learn. I ended up becoming the first person in my family to graduate from high school and then from college as well.
Chris Kuo: How did you come to be a part of CPC?
Annette Montalvo: My background is in hospitality management. After getting my associate degree, I wanted to find work in a field that didn't require so many years of schooling. I got a job as a front desk agent at a hotel and worked my way up to assistant manager. But I didn't see a lot of diversity in the industry, and eventually I realized I wanted something different. There was an ad in the classifieds then from CPC, which was looking for an instructor for the Hospitality Careers Training Program. I applied and got the position. It was my chance to use my experience and education to teach people what it's like to work in a hotel. In my new role, I ran World of Work workshops and taught hospitality skills to promote job readiness. Later on, I became Assistant Director of Training Programs and oversaw both the Hospitality Careers Training Program and Foundations in Customer Service Training Program. Now I'm the hospitality program's director and also serve as Deputy Director of the Queens Community Center.
Chris Kuo: Tell us more about the hospitality program.
Annette Montalvo: Our school has celebrated 40 years in Flushing and is licensed by the New York State Education Department. We get many immigrants and low-income or no-income community members looking to enroll and receive the training. They often come to us referred by parents, aunts, uncles, cousins, or friends who graduated here many years before. There are scholarships for those who qualify. The program attracts many people who want to build a career but who might not have had a lot of formal education. Before I joined, there was always a long waiting list since we could offer only two class cycles per year. We've since expanded to provide four cycles a year. Our focus is placing graduates into housekeeping positions such as housekeeper and houseman. Because we teach transferrable skills like active listening and job readiness skills, we also place graduates into front desk, food and beverage, and administrative positions.
Chris Kuo: Could you describe your role with the community center?
Annette Montalvo: The Deputy Director position was created with me in mind as I took on responsibilities beyond my role as Director of Training Programs. In this position, I work closely with TUC Management and their staff to implement safety and cleanliness procedures that ensure the well-being of all staff and visitors at our Queens Community Center. I also oversee usage of our classrooms, conference rooms, and other spaces. The facility has 10 floors—our Nan Shan Senior Center occupies the cellar, first floor, and second floor, while CPC Queens Early Childhood Center is on the third floor with a playground on the fourth floor. We have youth programs on the fifth floor, literacy and career training programs on the sixth floor, and social services such as special needs, family services, immigration assistance, and Medicaid enrollment on the seventh floor. On the eighth floor are tenants that provide acupuncture services, and the ninth and tenth floors are currently unoccupied. I'm thankful for this role because I get to work with all the staff in the building.
Andrew Chan: How has the pandemic impacted your program?
Annette Montalvo: It's hurting all of the graduates we've placed at hotels over the last 10 years. Hospitality is the biggest industry that's been hit, and we don't know when it's going to pick up again. Our graduates don't know now if they will still be able to pay their mortgages or afford college tuition for their kids. We also had to suspend the training class that was in session. Most of those students are at home and many are taking care of their children. We're keeping our students active by giving them weekly activities to review everything they've learned so far. Some students don't have computers or Wi-Fi, and to work in a hotel as a housekeeping employee, you don't need many computer skills. You need the personality and soft skills and communication. Employers are looking for more soft skills now. While we are working to get approval through the New York Education Department for a remote course, in-person learning is still preferred by our students.
Chris Kuo: Is there any memory from your work that you'd like to share?
Annette Montalvo: Last year we celebrated the Hospitality Careers Training Program's 40th anniversary. My team and I reached out to all of our program's graduates from the past 40 years. We sent out texts and emails, made phone calls, and left messages inviting them to join us at the gathering. I got to see all the students I'd taught over my 22 years with the program. Even after all this time, they still knew each other and were still friends. And they remembered me. That was a big, big moment for me, personally. I may not remember all of their names, honestly, but they're like my children. I think of that day and it brings joy to my life. I'm so grateful that we were able to accomplish that.