Essential Worker Highlight: Albert Li, Multi-Social Services Coordinator at Brooklyn Community Services
Main Content
Essential Worker Highlight: Albert Li, Multi-Social Services Coordinator at Brooklyn Community Services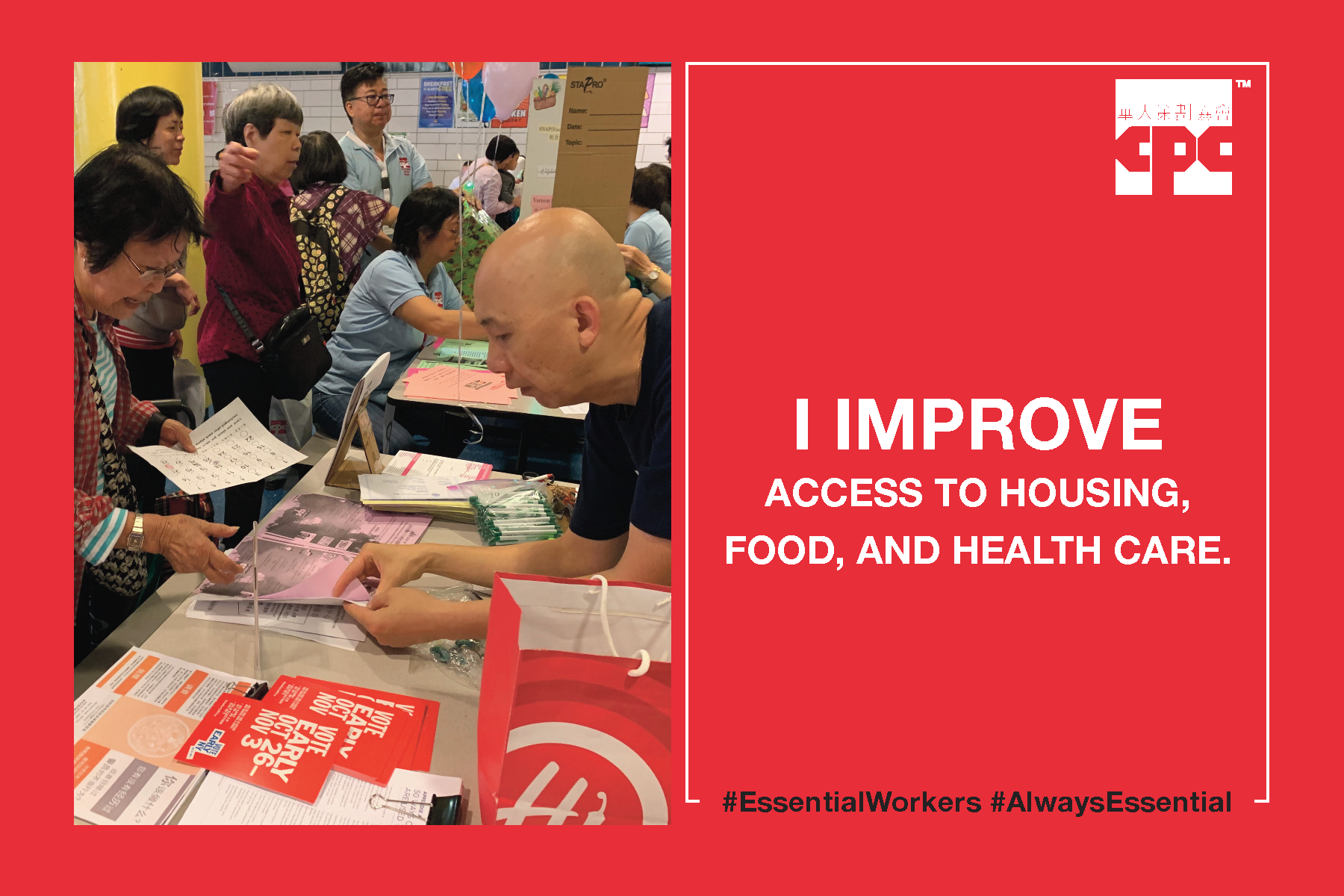 While medical personnel treat the coronavirus in our hospitals, other human service providers and essential workers are ensuring New Yorkers have the resources they need to not only remain safe but also continue to have opportunities to thrive. These individuals, whether working from home or within our neighborhoods, are supporting a strong recovery for those who are too often overlooked, underrepresented, or underinvested in.
For the final profile in our Essential Worker Highlight Series, Chris Kuo of CPC Leadership Council spoke to Albert Li, Multi-Social Services Coordinator at Brooklyn Community Services. Albert helps community members access crucial resources and services, such as healthcare and food assistance. In the Q&A below, Albert shares his experiences working with CPC and the challenges he's faced throughout the pandemic as Brooklyn Community Center adapted from in-person to online assistance.
The CPC Leadership Council is a tight-knit community of business and nonprofit leaders who seek to advance CPC's mission to promote social and economic empowerment of Chinese American, immigrant, and low-income communities.
 Join CPC in sharing stories of essential workers using the tag #AlwaysEssential and #EssentialWorkers.
Chris Kuo, Leadership Council: Could you tell us about your background?
Albert Li, Multi-Social Services Coordinator: When I was young, I was very sick and my parents didn't know how to apply for Medicaid. So growing up, I wanted to help as many people as possible.
I moved here with my family and started working with CPC around Chinese New Year in 1999. I started off at CPC's Hospitality Career Training Program. After three years, I transitioned to Brooklyn Community Services as Multi-Social Services Coordinator. I help community members apply for health insurance and food stamps. Our main goal is to keep them healthy. Many community members face a language barrier. Though they may speak some English conversationally, they don't know how to navigate the web of resources available. Everything is online now, but many of our members are older and not so tech savvy. It's very difficult for new immigrants to apply for benefits, so they come to CPC.
Chris Kuo, Leadership Council: Tell us about your program.
Albert Li, Multi-Social Services Coordinator: My program helps community members find housing, food, and health care. Many of the community members are referred by their friends or family who know CPC, which shows a level of trust we have established. More than half of people I help have been here for more than five years. We also help community members access our partner organization's legal support for things like naturalization assistance to become U.S. citizens.
Chris Kuo, Leadership Council: Do you have any favorite memories from working with CPC?
Albert Li, Multi-Social Services Coordinator: I attended CPC's Hospitality Career Training 40th Anniversary Celebration last year and met a lot of the students that I helped 20 years ago when I had first started. They all graduated from the program and have stable jobs in the hotel industry. I felt so happy for them and their success.
Also, there was a couple who applied for low-income housing and they finally moved in last year. They were very happy about it. The wife asked the husband to make rice noodles to bring to me personally as a thank you.
Chris Kuo, Leadership Council: How has the pandemic affected your work?
Albert Li, Multi-Social Services Coordinator: Some of the members need to renew or apply for Medicaid and housing applications that can't be done online. So we have to figure out a way to help them fill out the form remotely. Recently, I have been spending a lot of time supporting community members applying for unemployment benefits due to the pandemic. When the pandemic started in March, the New York Department of Labor was still using the old system. Because so many people were trying to apply at the same time, the system was always crashing. I remember that I almost spent the whole day on one application. When they finally upgraded the system from Google, it was a lot better, like night and day compared to March.
Chris Kuo, Leadership Council: What would you do with more resources?
Albert Li, Multi-Social Services Coordinator: If we had enough manpower and funding, the first thing I would want to do is help more community members in need of access to benefits like Medicaid or Social Security remotely. The system is online and right now. People can't get in-person support because our office is closed. Ideally, I'd have more people available to help. I want to help more community members, especially new immigrants. It means a lot that people in Brooklyn trust me and ask for me by name.