500 Safe from Hate Security Alarms Donated to CPC Home Attendant Aides, Staff, and Community Members
Main Content
500 Safe from Hate Security Alarms Donated to CPC Home Attendant Aides, Staff, and Community Members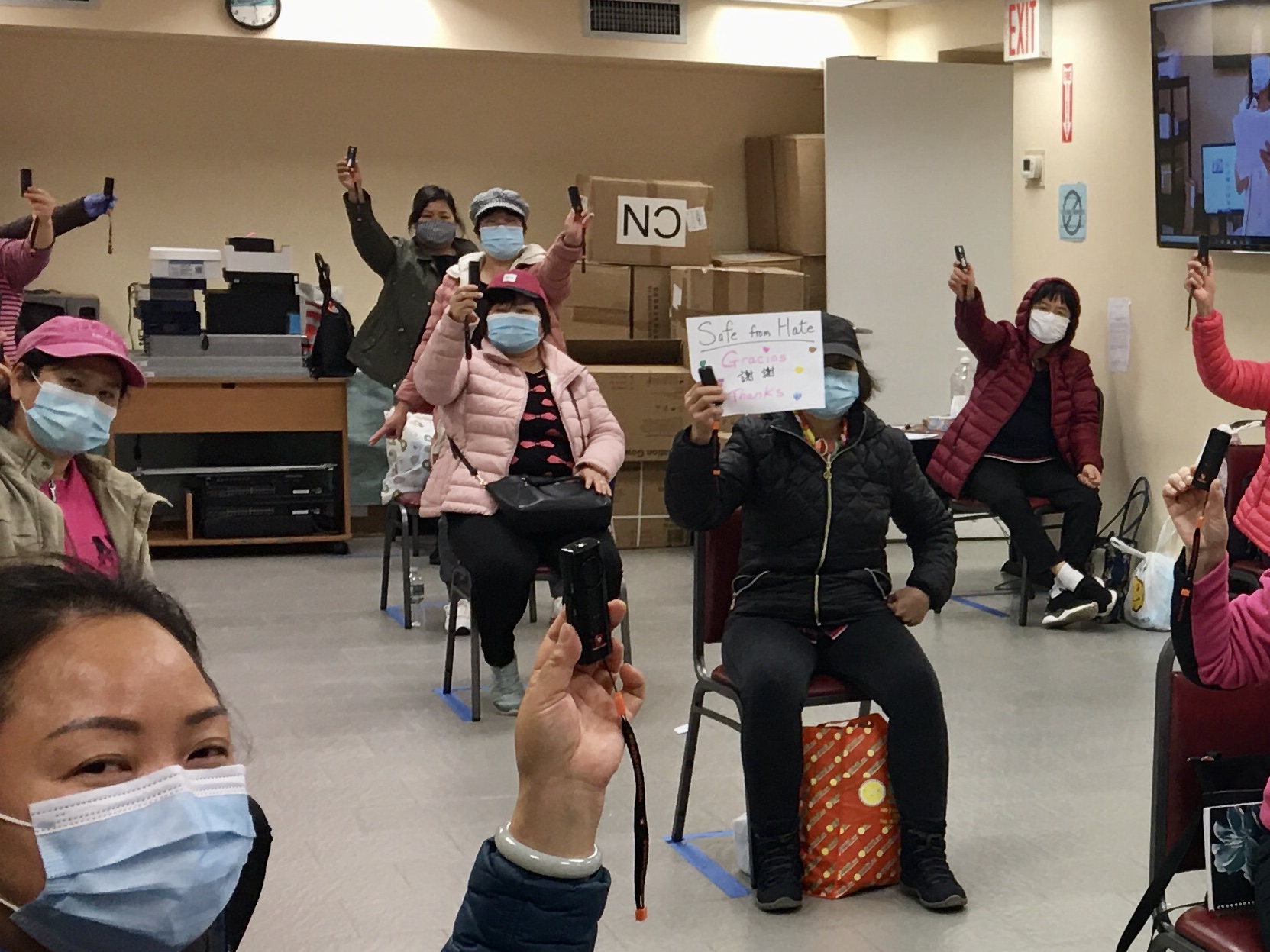 #SafeFromHate, founded by Gilbert Chan and Barbara Yau, donated 500 alarms to CPC in November to support Home Attendants, CPC staff, and working parents. The alarms provide a sense of security for working parents who need to commute to bring their kids to CPC childcare centers, home health attendants who need to travel to provide care services to the disabled and elderly, as well as CPC staff members who need to commute to provide essential services.
Thank you soooo much from the bottom of our hearts. All my aides are so appreciative for this surprise gift. They said it came just in time since it gets dark early, especially for those who leave work around seven or eight o'clock in the evening. Thank you again.
- Karina Lee, Director of Patient Services, Chinese-American Planning Council Home Attendant Program (CPCHAP)
Safe From Hate is an initiative by a pair of lifelong friends to help protect and empower vulnerable populations, especially those who have been targets of coronavirus-related racism and hate.
Thank you to Gilbert, Barbara and #SafeFromHate for their generous donation and to Lena Chang, from the CPC Leadership Council for spearheading this collaboration!