89% of CPC Youth Accepted to SUNY University at Buffalo During Instant Decision Day
Main Content
89% of CPC Youth Accepted to SUNY University at Buffalo During Instant Decision Day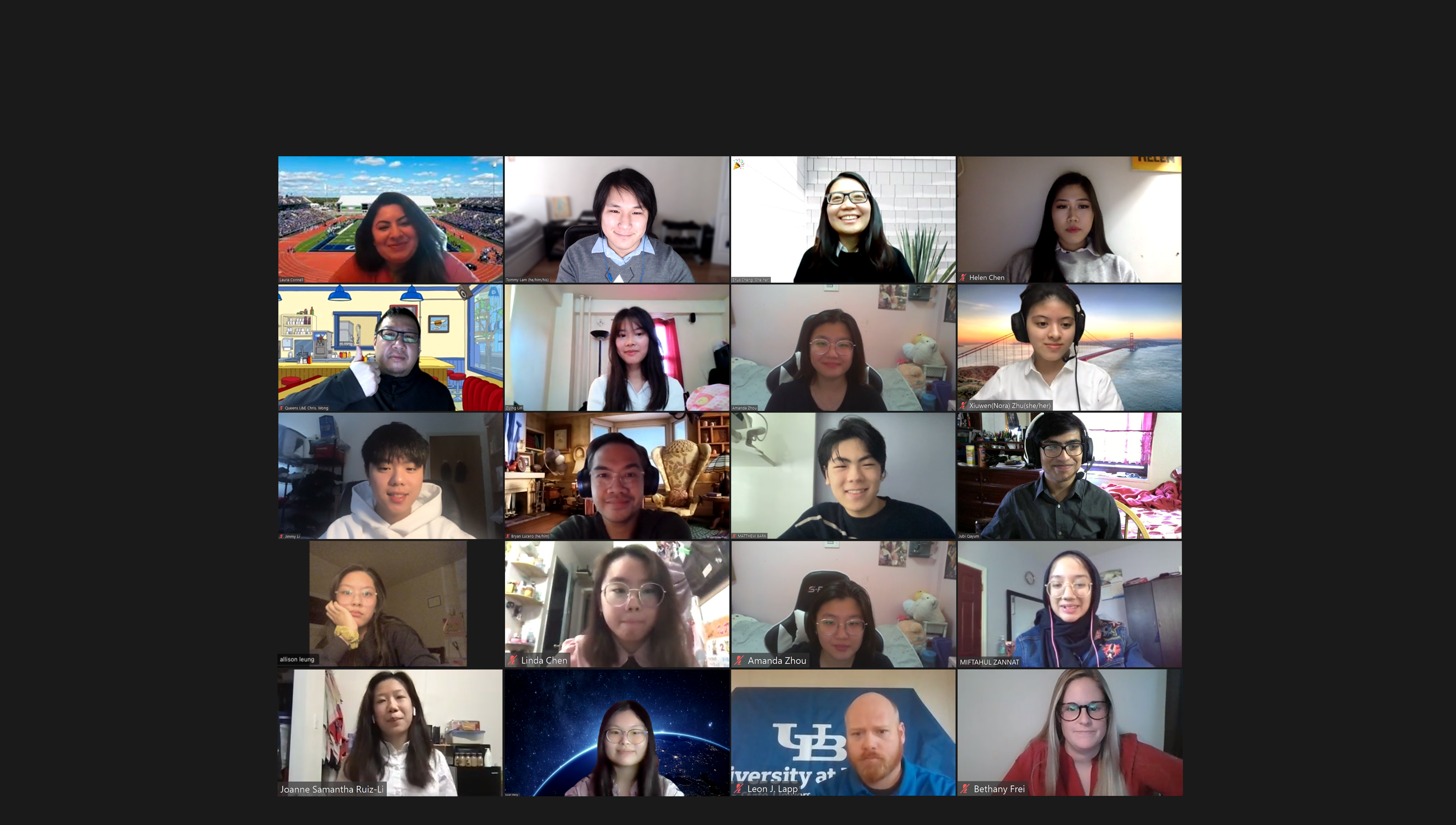 With all the unprecedented events happening this year, CPC's Education and Career Services educators wanted to acknowledge and applaud the level of resilience our High School Seniors have in completing their college applications for CPC's Annual SUNY University at Buffalo (UB) Instant Decision Day.
On the evening of December 10th, CPC hosted its 4th Annual UB Instant Decision Day. Unlike previous years, students and UB admission counselor no longer met face-to-face at our Queen's Community Center, but virtually via Zoom's breakout rooms.
There are two perks students receive from this event:
1) students who missed the Early Action deadline do not have to wait until Spring of 2021 to get a response from their prospective school; and
2) for those who are admitted, a decision is non-binding
Nevertheless, an overwhelmingly 89% of the students were "admitted" instantly. The other 11% of students, although were not giving a decision at the time, they were provided an opportunity to speak with admission counselors one on one and additional guidance with their application.
Below are some of the students' quotes:
I think the process was super simple and despite everything being virtual this year, everyone still felt super welcoming and nice. Surprisingly, I didn't feel any pressure at all when the admission officers were looking over my application and before I knew it, I was accepted!! This was my first acceptance and it felt really really good. I'm going to college!!
Susan Wang
Brooklyn Technical High School '20
First off, thank you for giving us seniors this opportunity! Meeting with the UB admission counselors was such a nice experience. It was a very brief overview of my application. They asked questions on why I chose the major I put and we talked about my current senior classes. After that, they simply told me I was a strong candidate for their school and congratulated me! I was very nervous at first but they were very nice and casual. Thank you again for this amazing opportunity!
Amanda Zhou
Midwood High School '20
I was accepted into their pharmacy program!! I am definitely going to research more about the program there and the opportunities it might lead to, but as my first college admission offer, I am really excited for this news!
Matthew Bark
Stuyvesant High School '20
The experience was surreal really. I was really nervous at first but when I entered the breakout room, the admissions team told me that there was already an admissions decision for my application. They told me that I was accepted, and they will follow up with an email. I really have to thank CPC and you for offering me this opportunity though, so thank you so much.

Jordan Chen
Benjamin N Cardozo High School '20
Today went well! Once I was in my breakout room, I was asked what my interested major was and why I was interested in that. I answered, and that was pretty much the only talking I did, afterwards the admissions reps told me what UB has to offer me, and that I was accepted.
Jubi Qayum
Beacon High School '20