CPC Project Gateway Host Annual College Send-Off Event
Main Content
CPC Project Gateway Host Annual College Send-Off Event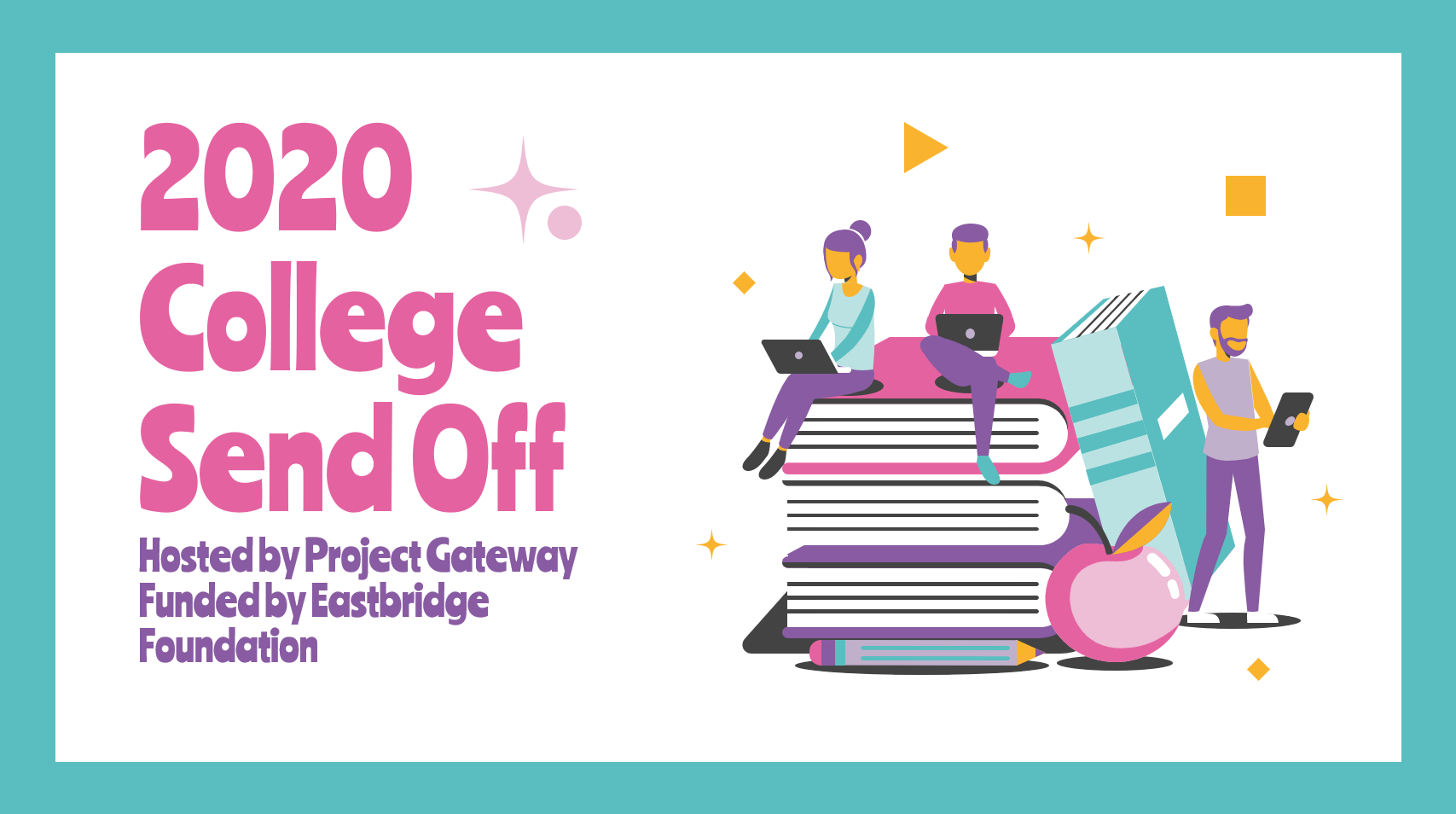 On August 5th, CPC Project Gateway: College Connect and EastBridge Foundation hosted its annual College Send-Off Fair to congratulate graduating high school seniors on their achievements, as well as to provide them with resources in their transition to college. This year, the two-hour event was held virtually on Zoom, bringing together 30+ incoming college students and 11 current college students. Discussions and activities were led by the College Advisory Council of PG:CC, a group of five interns who helped facilitate the event.

During the Send-Off Fair, current college students and incoming college freshmen were able to bond through sharing their college plans for the fall semester and new hobbies during the pandemic. This was followed by an online whiteboard activity which encouraged students to illustrate their concerns regarding the ongoing pandemic and possible solutions to the proposed concerns. In addition, attendees learned about helpful resources they could take advantage of through an interactive Kahoot! game. After these activities, a total of 17 gift cards were raffled off to the participants to thank them for attending the event.
Responses to the event, received through a feedback form given after the event, were largely positive:
"My favorite part of the conference as a moderator was being able to share my college experience with incoming freshmen. I was also able to reconnect with students that went to the same high school as me, and also connect with people who are also going to the same college."

"Good job to CAC members!!!"

"Thank you for having me <3"
About the College Advisory Council (CAC)
The College Advisory Council is a group of five interns — Britney Ng, Donovan Cho, Flora Liang, Tiffany Rong, Vicki Zheng — under Project Gateway: College Connect who are responsible for planning, logistics, flyer creation, and organization outreach for the College Send-Off Event and the upcoming College Mentorship Program.