CPC Speaks at Assembly Member Yuh-Line Niou & Senator Gustavo Rivera Press Conference on Vaccine Inequity
Main Content
CPC Speaks at Assembly Member Yuh-Line Niou & Senator Gustavo Rivera Press Conference on Vaccine Inequity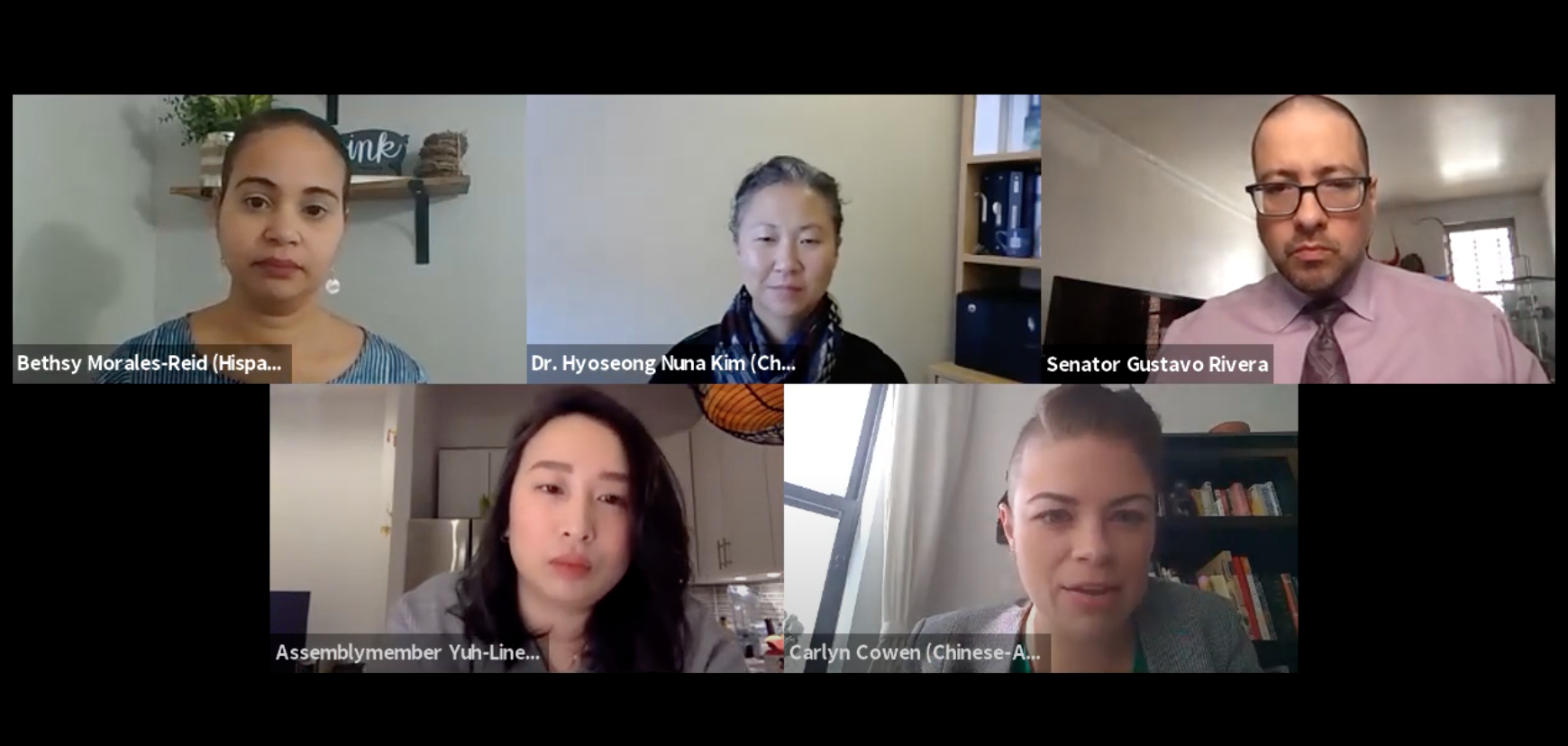 Assemblymember Yuh-Line Niou and Senator Gustavo Rivera hosted a press conference on Friday, February 5th, 2021, to address the inequities in vaccine distribution and access to COVID-19 resources. Both members have been outspoken on their comments of the vaccine rollout and the access barriers that our low-income, minority, and hard-to-reach populations have been working with since the onset of the pandemic.

CPC's Chief Policy and Public Affairs Officer Carlyn Cowen joined to speak on barriers our community members face, including lack of interpretation, lack of digital literacy and quality internet and/or digital devices, and being home bound. They also spoke on the support human services providers need from the city and state in order to continue to surmount these barriers. Carlyn shared a story of an eligible community member who had to be driven by a CPC employee to their appointment and the current piecemeal and one-size-fits-all approach to vaccine distribution.
Speakers included Dr. Hyoseong Nuna Kim, Chief Medical Officer from Charles B. Wang Community Health Center and Bethsy Morales-Reid, Assistant Vice President for Programs at Hispanic Federation.