CPC Quoted in NY City & State on Indirect Cost Rate Initiative
Main Content
CPC Quoted in NY City & State on Indirect Cost Rate Initiative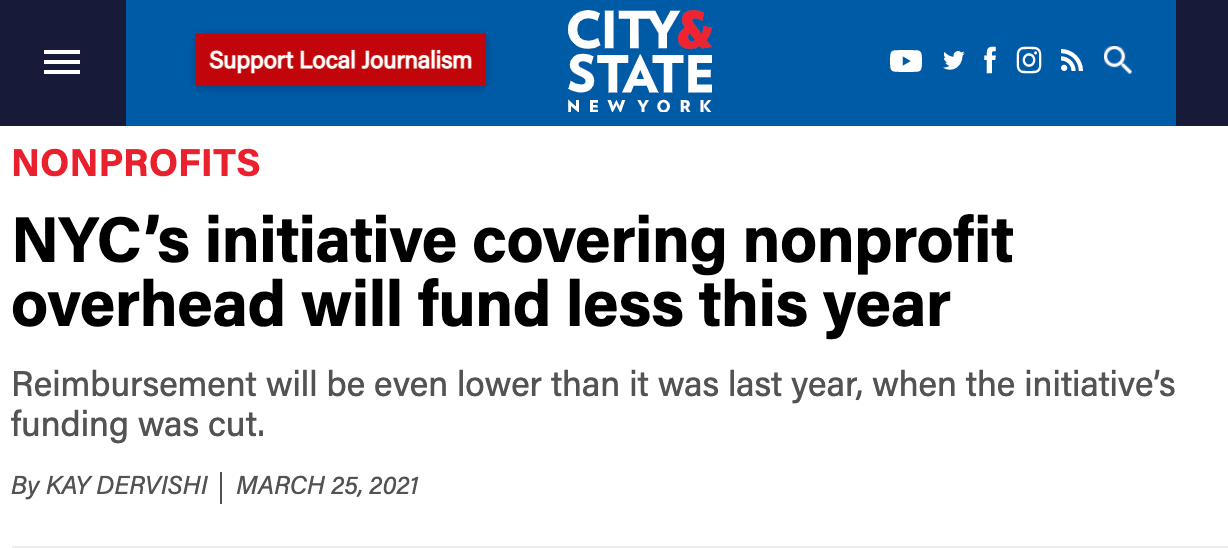 CPC President and CEO Wayne Ho was quoted in an article on New York City's plans to cut reimbursements to nonprofits providing essential services during the pandemic. Read the full article published March 25th in NY City & State here.
We're completely frustrated," said Wayne Ho, President and CEO of the Chinese-American Planning Council. "First, telling us two-thirds through the fiscal year how much money we're going to have is obviously a challenge. And of course, this is after last fiscal year's books closed and they told us we only have some partial money too."
CPC has been pushing with nonprofit allies to ensure all city contracted work and indirect costs are reimbursed. See previous posts on this issue here.
Indirect costs are the costs nonprofit providers pay for essential functions like human resources, facilities, finance staff, rent, utilities, and other expenses that are not covered by city contracts. CPC and our human services nonprofit partners will continue to advocate for complete funding of our programs and services on behalf of all New Yorkers.