Commentary on Asian American Recovery Published By United Hospital Fund
Main Content
Commentary on Asian American Recovery Published By United Hospital Fund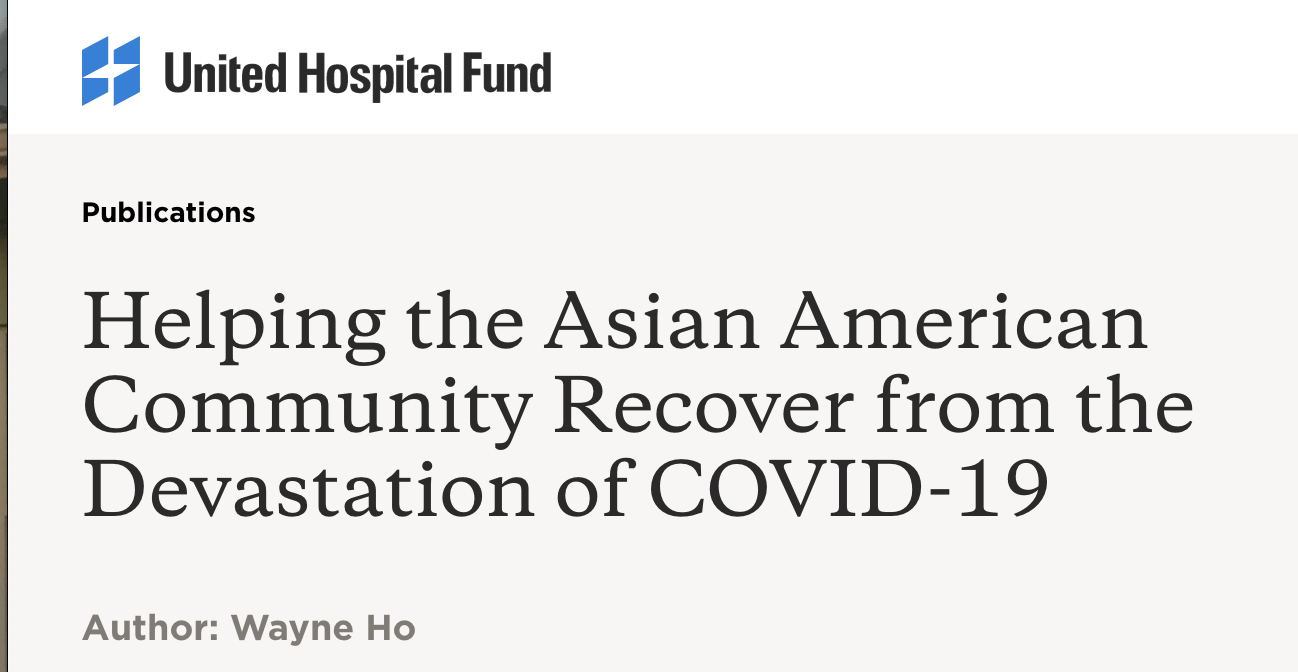 CPC President and CEO Wayne Ho wrote a commentary for United Hospital Fun about the needed steps for Asian American recovery from the pandemic. The article, published on August 31st, is titled "Helping the Asian American Community Recover from the Devastation of COVID-19."
United Hospital Fund President Tony Shih said the following about the article:
"United Hospital Fund has a long history of bringing together diverse perspectives to address critical challenges in health care in New York. In the current crisis, it's more important than ever to hear from all parts of the health care system. Today's commentary from Wayne Ho looks at needed steps for helping New York's Asian American community recover from the effects of the pandemic."