CPC Joins the Call on City Council to Pass Introduction 1867 with Community Leaders
Main Content
CPC Joins the Call on City Council to Pass Introduction 1867 with Community Leaders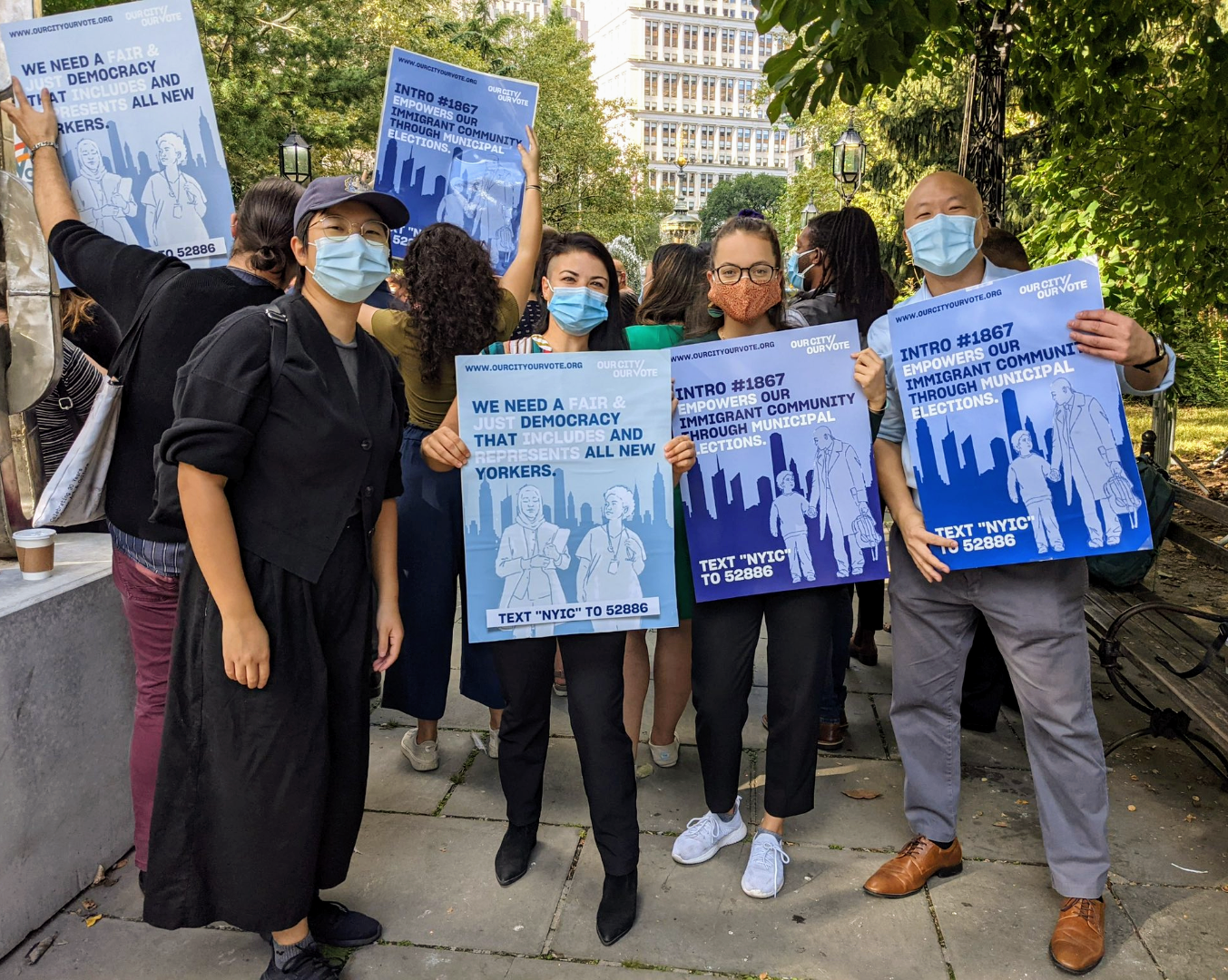 CPC joined United Neighborhood Houses, New York Immigration Coalition and Human Services Council, alongside Assembly Members Catalina Cruz and Latrice Walker, Manhattan Borough President Gale Brewer, and Council Members Carlos Menchaca, Carlina Rivera, and Ydanis Rodriguez to call on the City Council to pass Introduction 1867 - Our City Our Vote. The legislation supports non-citizen voting and ensures all our community members are represented in our city.
CPC Adult Literacy Instructor Caroline Scown provided testimony at the hearing. Caroline, as well as CPC Aduly Literacy Director Jeff Lau, CPC Advocacy Manager Frances Huang, and CPC Policy and Public Affairs Officer Carlyn Cowen joined the rally.

Our City, Our Vote supports legislation that expands democracy in New York City so green card holders and those authorized to work in the United States can vote in elections for city-level offices as long as they have been a resident of New York City for at least 30 days and are otherwise qualified to register and vote under New York State election law. It would not apply to state or federal elections.
Learn more about Intro 1867 here.