Residents of Hong Ning Housing for the Elderly Pick Apples for Double Ninth Festival
Main Content
Residents of Hong Ning Housing for the Elderly Pick Apples for Double Ninth Festival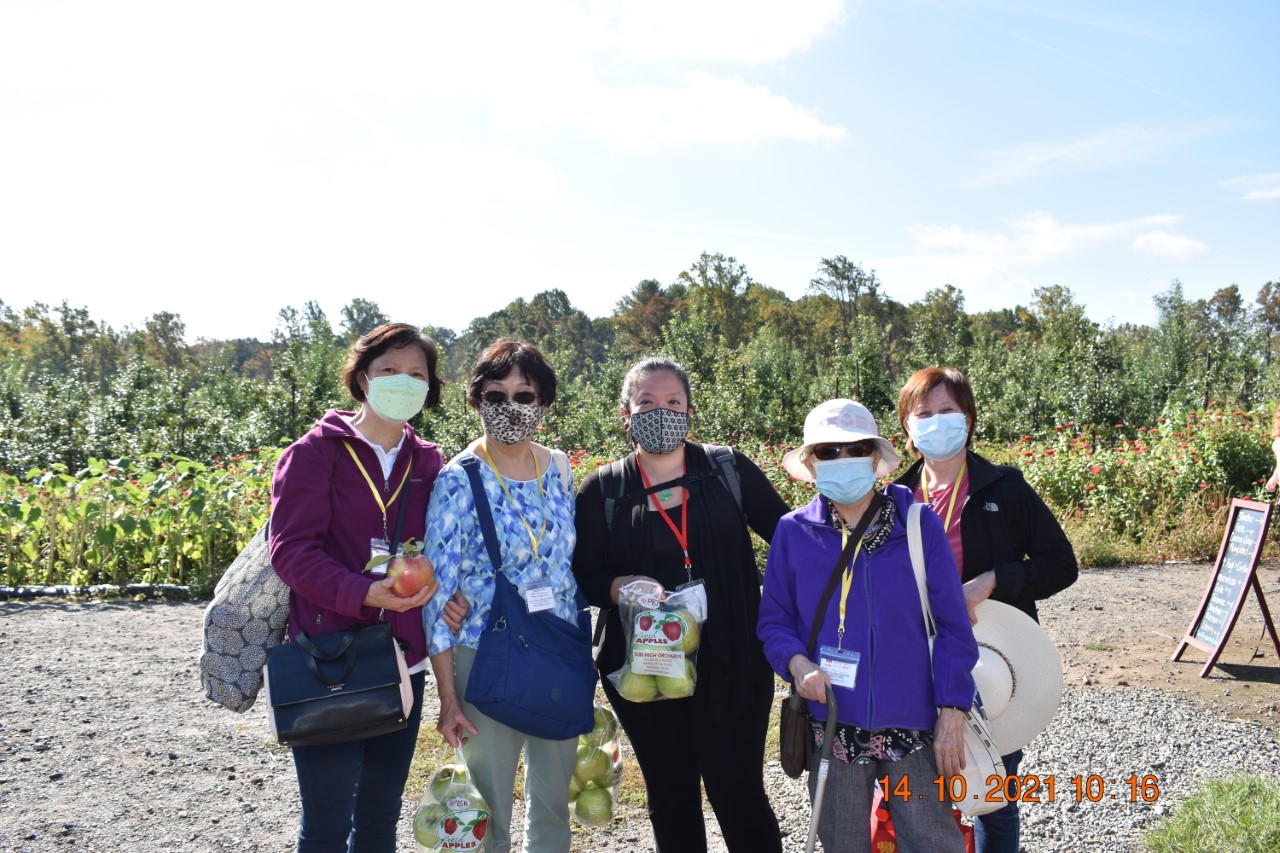 On October 15th, the Wellness Program at Hong Ning Housing for the Elderly took 20 residents and home care attendants apple picking. It was a special autumn day, known as the Double Ninth Festival. The Double Ninth Festival, means double nine referring to the ninth day and ninth month of the lunar calendar and wishing longevity for the elderly. It is an important holiday where families spend time with the elderly and enjoy each other's company.
Seniors, staff, and homecare attendants went apple picking at Sun High Orchards in New Jersey. The orchard has over ten types of apples to pick from such as Empire, Fuji, Golden Delicious, Macoun, and many more. Some seniors also picked in-season bell peppers and pumpkin. After apple picking, everyone enjoyed lunch at the picnic area while viewing the farm animals.
We also learned a bit of trivia: Did you know it takes 36 apples to produce one gallon of apple cider?
Shoutout to staff, volunteers, and homecare attendants who were chaperoning with us on the trip and made sure our seniors were safe and had fun. Happy Fall!