Sign Up for the Child Tax Credit Before November 15, 2021
Main Content
Sign Up for the Child Tax Credit Before November 15, 2021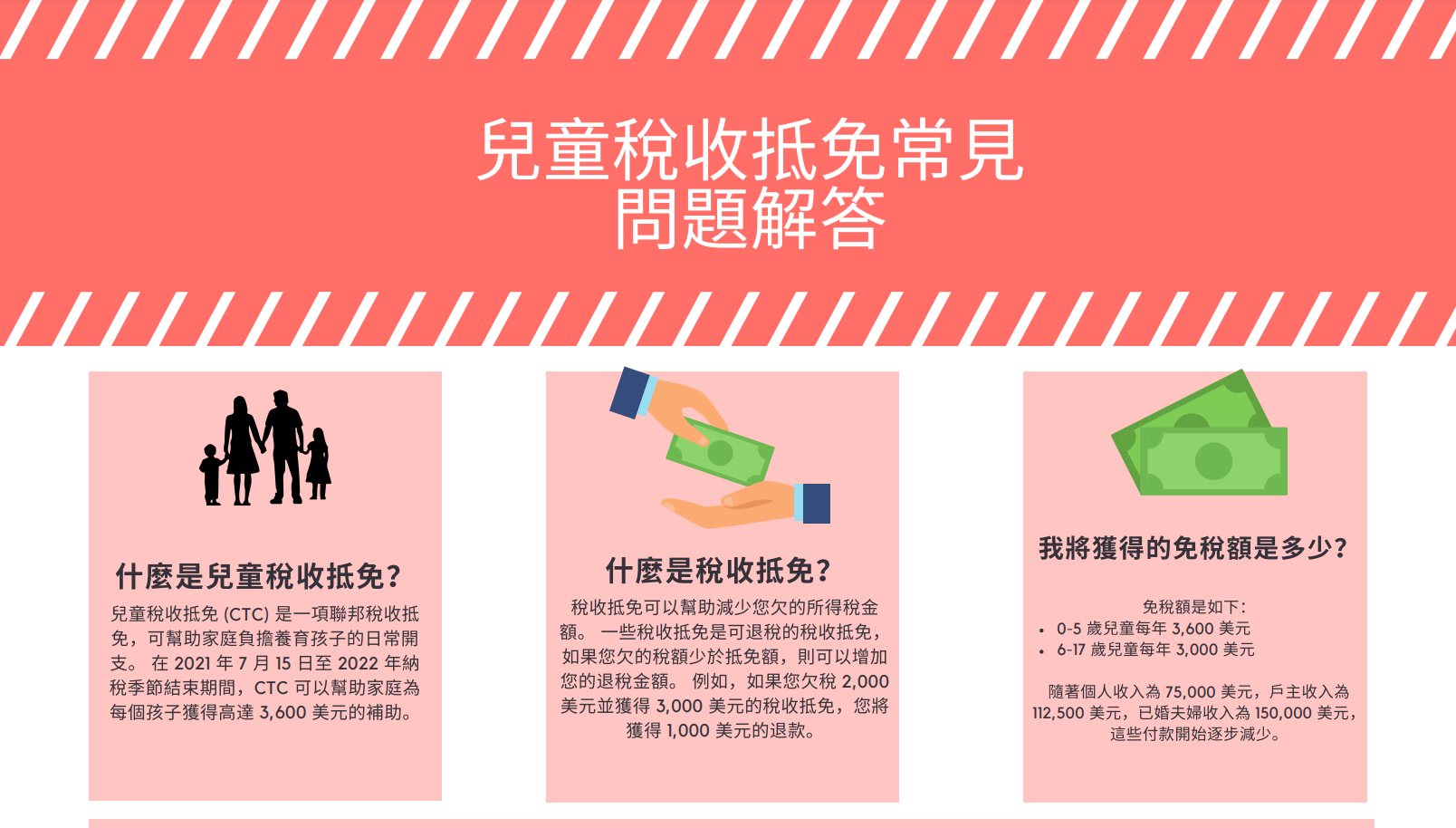 Due to a change to the Child Tax Credit, families can get half of the fully refundable credit—worth up
to $3,600 per child—as advance monthly payments in 2021 and the other half as a refund in 2022. CPC can help you claim Child Tax Credit payments. The deadline is November 15, 2021.
Tax credits can help reduce the amount of income tax you owe. Some tax credits are refundable tax credits,
which can increase your tax refund amount if you owe less than the credit amount.
See the attached flyers for more information.