CPC and Essex Market Partner to Bring Healthy Recipes to Seniors and Families
Main Content
CPC and Essex Market Partner to Bring Healthy Recipes to Seniors and Families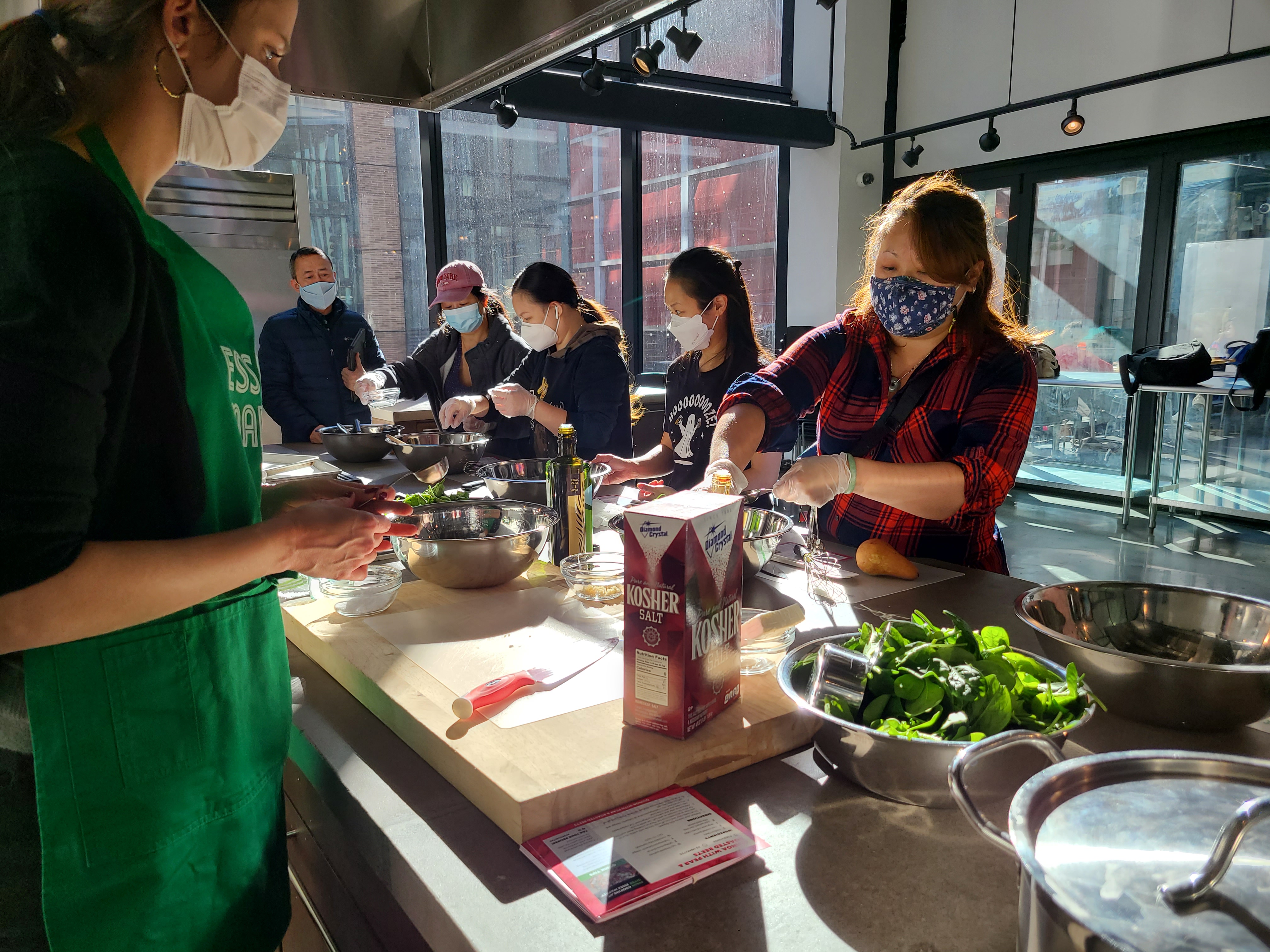 CPC and Essex Market co-hosted a cooking workshop on November 9th with the residents of Hong Ning Housing for the Elderly. Over 200 seniors live at our senior affordable housing building and participate in our wellness program.
CPC also partnered with Essex Market to provide a series of workshops offered to families of our early childhood centers and afterschool programs. Families have learned how to prepare healthy and nutritious meals with whole grains and fresh vegetables like quinoa with pears and roasted beets, roasted cauliflower, as well as soups. Families cooked at their own workstation and brought the finished meal home. A $20 gift card was provided to purchase fresh fruits and vegetables at the market after each workshop.
Thank you to Essex Market and No Kid Hungry for supporting these events!