CPC Participates in the #JustPay Rally at City Hall
Main Content
CPC Participates in the #JustPay Rally at City Hall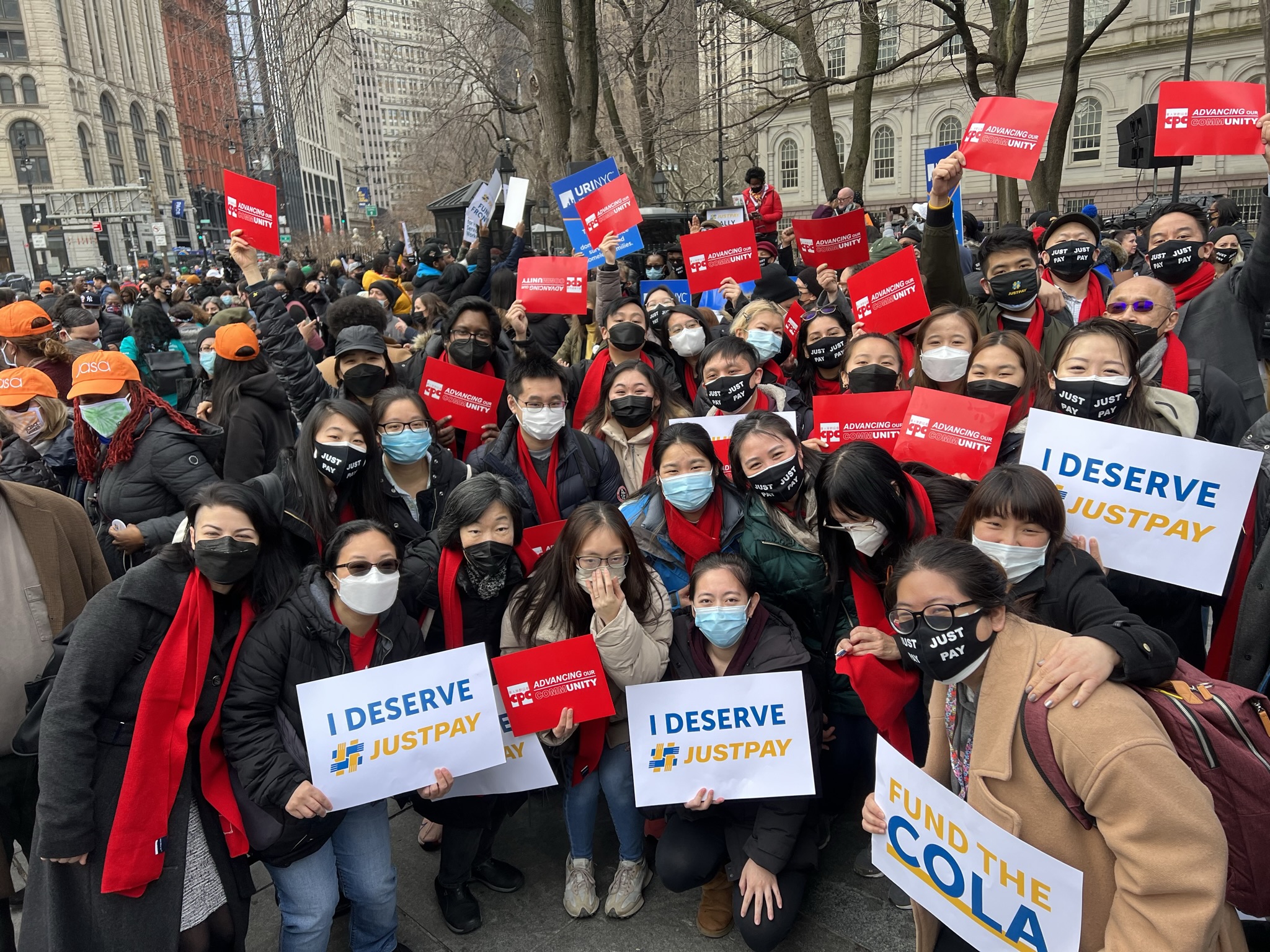 On March 10th, the Human Services Council of New York organized a #JustPay rally at City Hall. Joined by over 1,500 human services workers, we called upon the State and City government to fund an annual COLA (cost of living adjustment), set a wage floor of $21/hr, and fund comprehensive wage and benefits schedule on all government contracts.
CPC's own Benice Mach shared her experiences,
"I enjoy community building but this work is mentally and emotionally draining. It does not help that the government pays so little, making it difficult to recruit and retain employees. And in a high cost of living area like New York city, we are being priced out of our own neighborhoods because wages are not keeping up with inflation..."
Thank you the rest of the amazing worker speakers who shared their stories -- Chan Henry (Urban Pathways), Johanna Ortiz (Public Health Solutions), Hawa Diaby (Good Shepherd Services), Ivette Ayala (Sheltering Arms), Benice Mach (Chinese-American Planning Council), LiJin Thomas (Volunteers of America-Greater New York), Kanya Flowers (Little Flower), and Michale Philip (Sheltering Arms).
Thank you to our electeds who showed up in solidarity -- Comptroller Brad Lander, Councilmembers Diana Ayala, Tiffany Caban, Carmen de la Rosa, Crystal Hudson, Amanda Farias, Oswald Feliz, Farah Louis, Lincoln Restler, Kevin Riley, and Althea Stevens,.
This is just the beginning! We are ready to continue this fight until we've achieved long overdue #JustPay for ALL essential human service workers in New York.