CPC received an $8,375.30 general donation from Four Objects to support its essential services
Main Content
CPC received an $8,375.30 general donation from Four Objects to support its essential services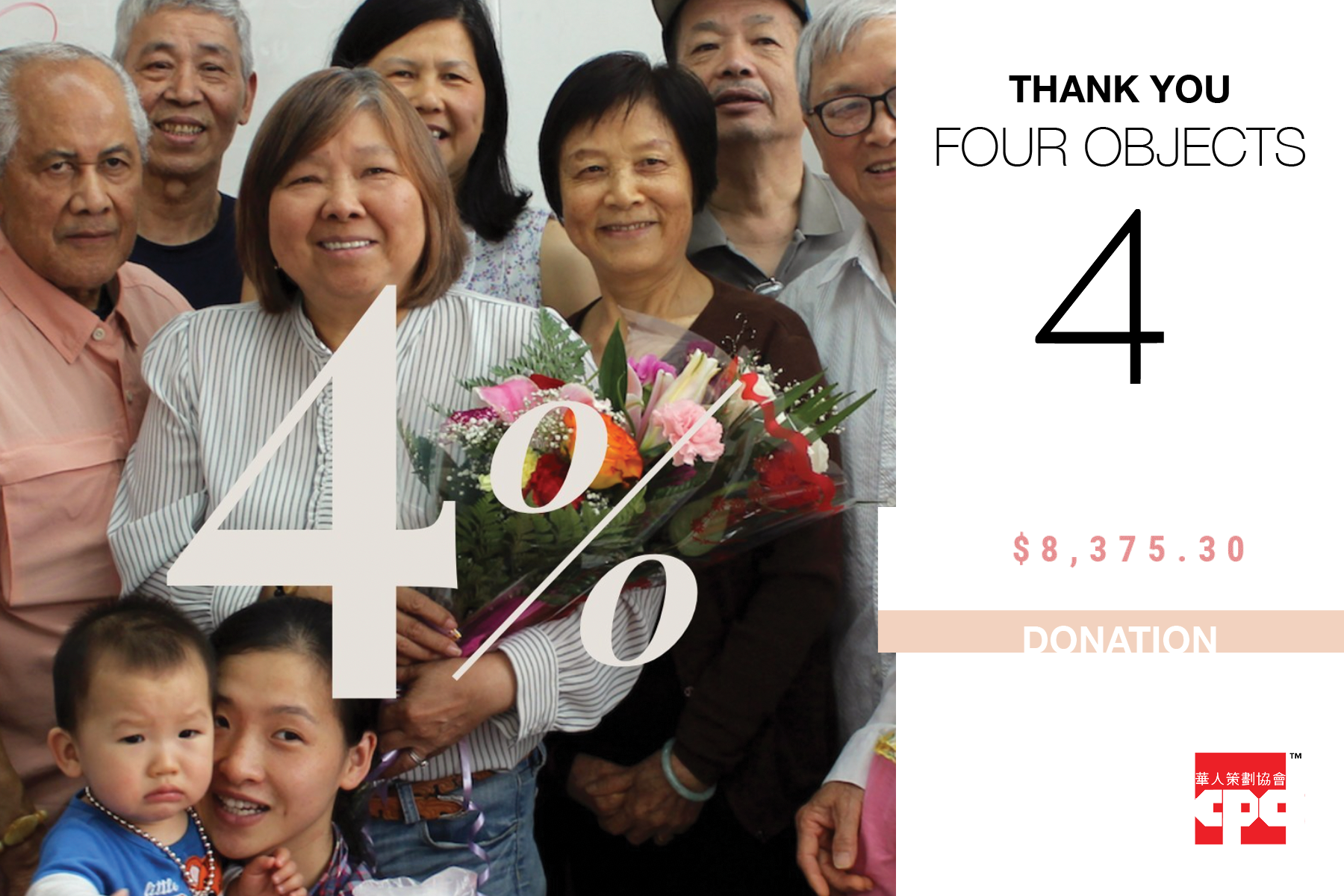 On April 30, 2022, CPC received an $8,375.30 general donation from Four Objects to support its essential services and efforts to provide relief, recovery, and resilience to our communities! Their contribution will help CPC continue making a difference in the lives of Asian American, immigrant, and low-income communities of New York City by ensuring they have equitable access to resources and opportunities needed to thrive.
"We're honored to be a small part of CPC's extensive and meaningful work throughout the community. We look forward to deepening our relationship and learning more about how we can be of service in the years to come," said Mae Fatto, Creative Director of Four Objects.
CPC is a multi-social services organization that creates positive social change. As the nation's largest Asian American and Pacific Islander-serving (AAPI) organization, CPC leads, educates, and empowers communities facing barriers to opportunity due to under-resourcing, stereotyping, and biases.
"CPC is grateful to receive this generous gift from Four Objects. We appreciate their support of CPC's mission to promote the social and economic empowerment of Asian American, immigrant, and low-income communities. Their support will help CPC sustain our high-quality programs and services as well as empower our community members to reach their fullest potential in their education, career, family, and communities," said Wayne Ho, CPC President & CEO.
Four Objects is a US sustainable fashion brand that produces handmade items from the finest biodegradable materials in small batches. To learn more about Four Objects, go to fourobjects.com