Nan Shan Senior Center Hosts Scam Prevention Workshop with JP Morgan Chase
Main Content
Nan Shan Senior Center Hosts Scam Prevention Workshop with JP Morgan Chase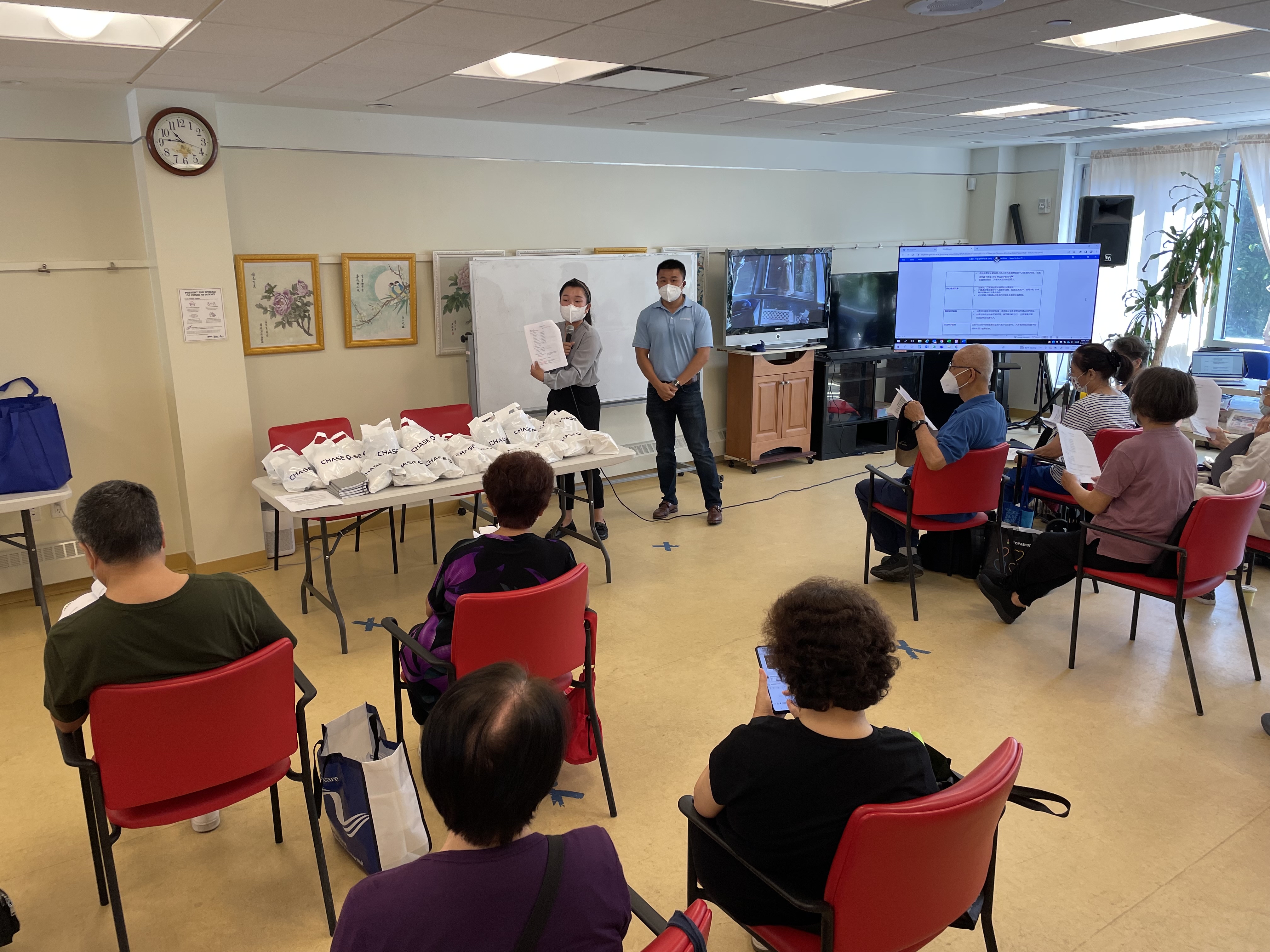 On July 12th, CPC hosted a workshop on scam prevention for over 30 seniors at the Nan Shan Senior Center in Flushing. The workshop, facilitated by JP Morgan Chase, focused on raising awareness about common scams and shared tips on how to avoid becoming a victim of scams.
Identity theft has increased during the pandemic and has disproportionately affected seniors and immigrants with language barriers. Through the workshop, seniors learned to identify phishing emails — particularly those that disguised as the official email sent from the bank. They were also reminded to regularly check their bank statements for unusual charges.
These tips and skills are especially timely and useful as dozens of Chinese New Yorkers have fallen victim to fraudulent transactions from their Chase bank accounts earlier this month.