CPC Brooklyn Community Services and PCRA Organize Lunar New Year Celebration
Main Content
CPC Brooklyn Community Services and PCRA Organize Lunar New Year Celebration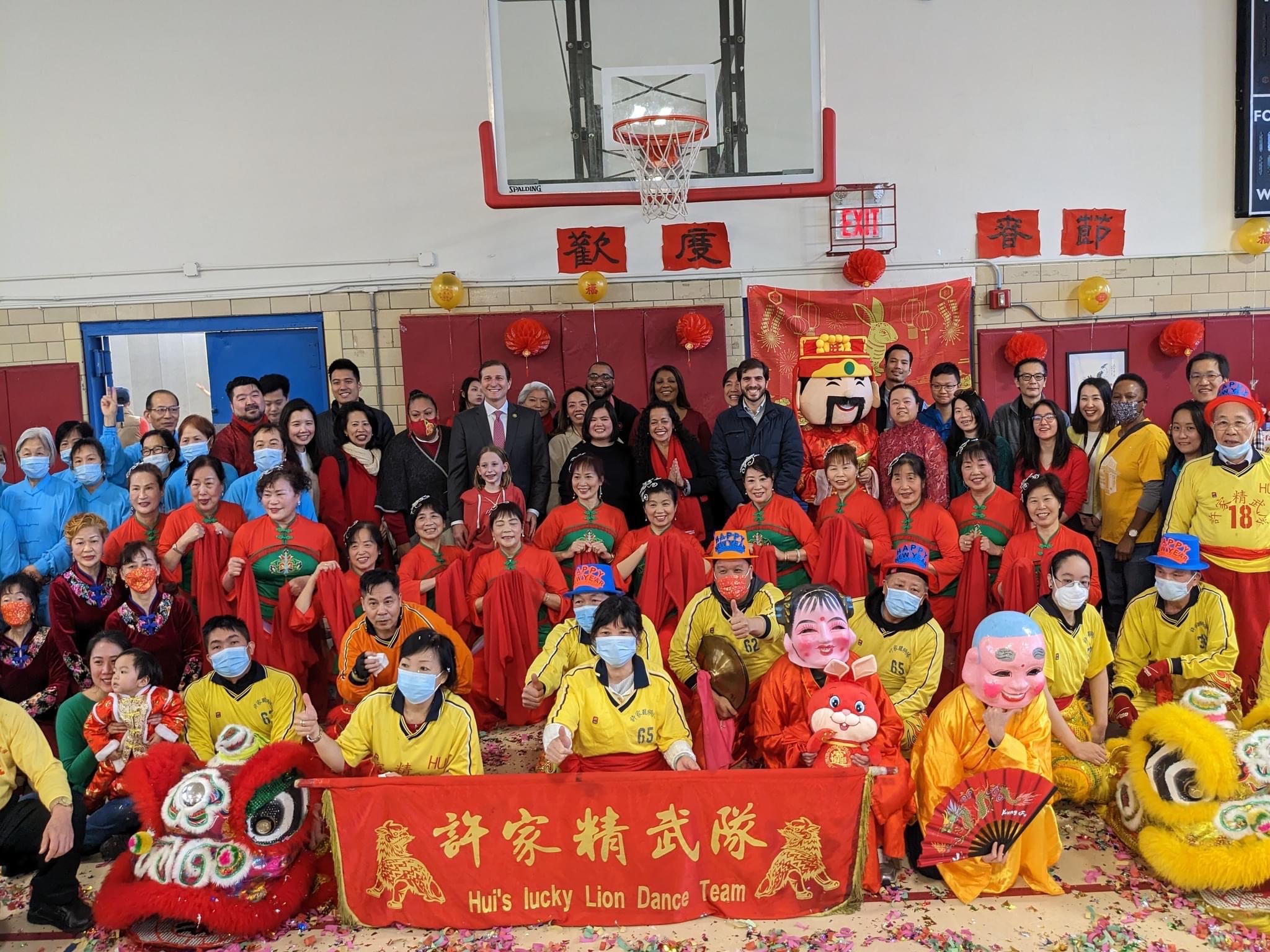 On January 28th, CPC and Parent Child Relationship Association (PCR) hosted a Lunar New Year celebration to ring in the Year of the Rabbit at the Sunset Park Recreational Center. Over 1000 community members attended the event and were treated to cultural dance performances, martial arts demos, giveaways, community resources, and much more.
Thank you to the Offices of Senator Iwen Chu, Senator Gounardes, Senator Myrie, and Council Member Alexa Aviles for supporting and working alongside our teams to put the event together. We'd also like to thank Attorney General Leticia James, Congressman Dan Goldman, Assembly Member Marcela Mitaynes, District Leader Julio Pena, Jenny Low from Governor Hochul's office, Mon Yuck Yu from Borough President Renyoso's Office, Kin Ng from DA Gonzalez Office, Lydia Li from the Mayor's Office of Immigrant Affairs, Gebond Chow a HAP Board Member, and Richard Cao from Leases Hip Council, for joining us and greeting our community members.
We are grateful for the support from our sponsors; Affinity by Molina Healthcare, Empire Blue Cross Blue Shield, Hitmark Republic Inc, Metroplus Health, Rendr, United Healthcare, Wellcare, and NYU Langone Health. We would also like to thank Brooklyn Book Bodega for donating hundreds of books to community members! Lastly, shout-out to the Sunset Park Recreational Center for hosting us.
Wishing everyone a happy, healthy, and prosperous Year of the Rabbit.