CPC and Partners Push for State Legislation to Raise Pay for Home Care Workers
Main Content
CPC and Partners Push for State Legislation to Raise Pay for Home Care Workers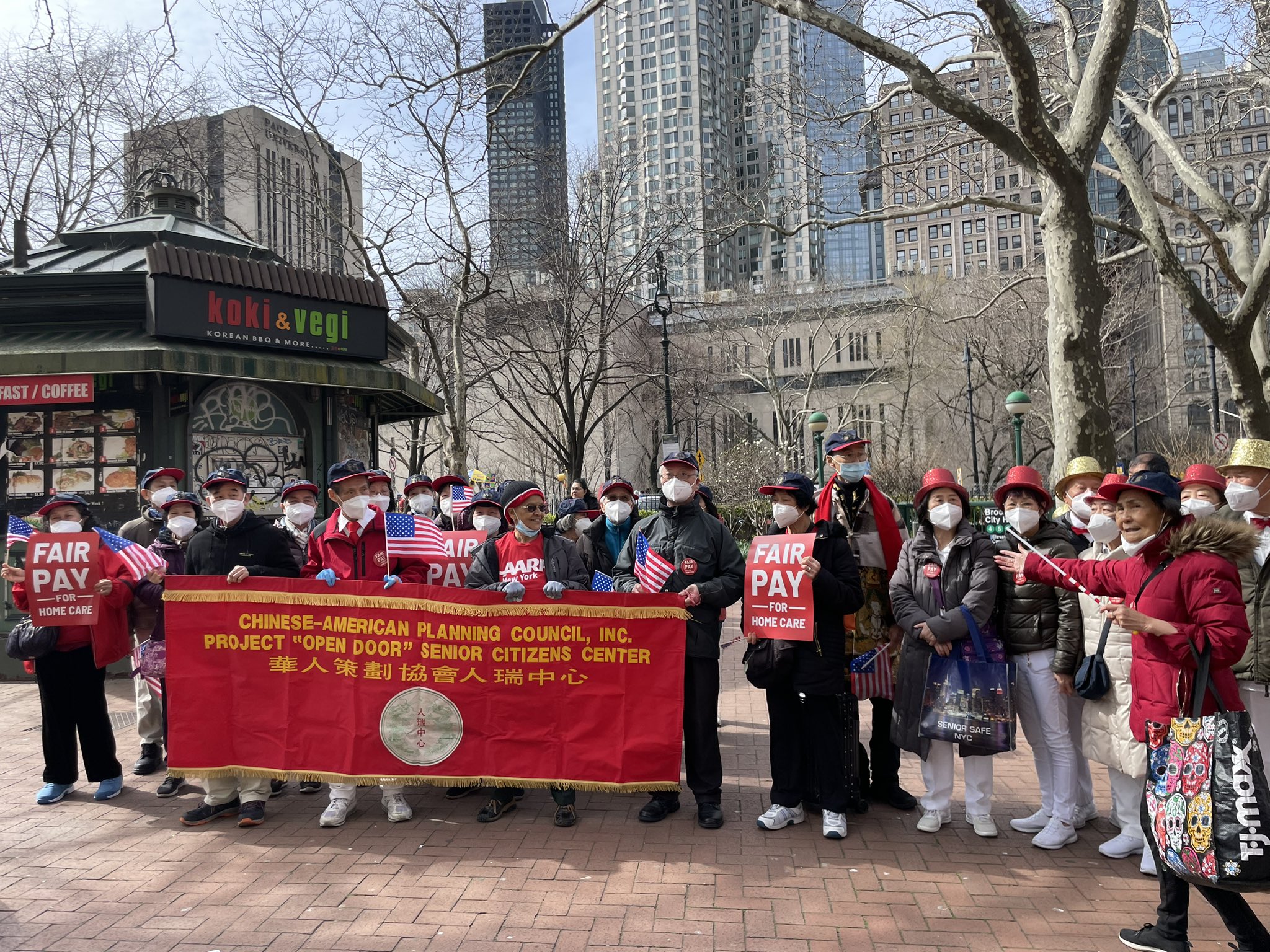 On March 22nd, CPC joined the "Dance & Rally" event at City Hall to advocate for the Fair Pay for Home Care Act, which would increase pay for home care workers to 150% of the regional minimum wage.
The rally was joined by the NY Caring Majority, home care workers, older adults, people with disabilities, Comptroller Brad Lander, and Council Members Carmen de la Rosa and Crystal Hudson. Our Open Door Senior Center's older adults, whose average age is 82, also danced at the rally to show their support.
It was also a display of unity, as individuals from different backgrounds and organizations came together to support this important cause and brought attention to the critical role that home health care workers play in the lives of older adults and people with disabilities.
The Fair Pay for Home Care Act will be able to uplift this essential workforce, care for older adults and disabled New Yorkers, and facilitate the recruitment and retention of care providers.