Project Gateway Goes on a One Day Adventure Upstate to Binghamton University
Main Content
Project Gateway Goes on a One Day Adventure Upstate to Binghamton University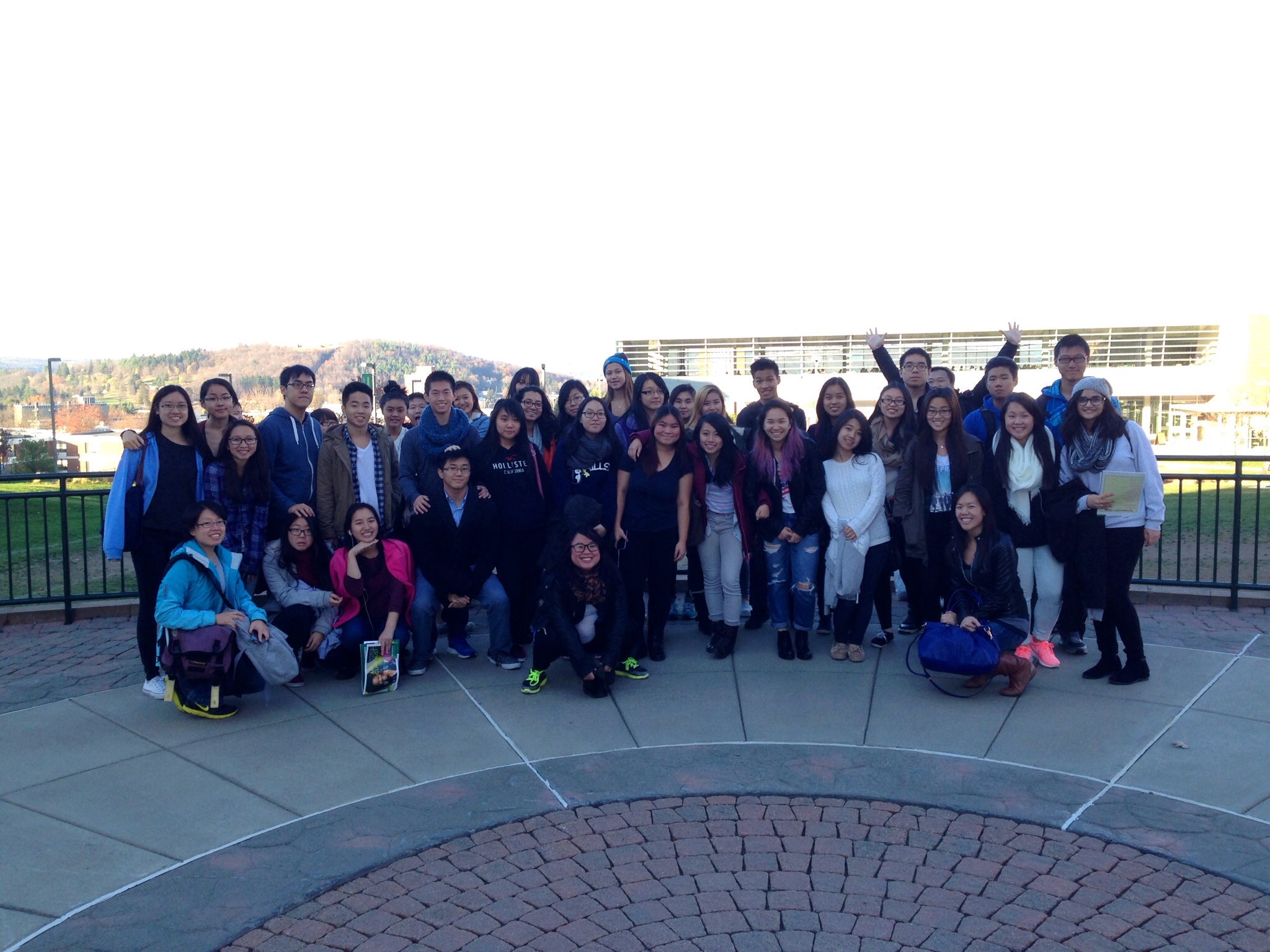 On November 11, 2014, Project Gateway went on a college trip to Binghamton with 38 high school students; all were juniors and seniors from various high schools in NYC, (including Francis Lewis, Forest Hills HS, Brooklyn Technical High School, Millennium HS, Stuyvesant HS, Midwood HS, etc.) with interests varying in engineering to business studies to liberal arts.
This trip was a great opportunity for many of the students to explore and experience firsthand what campus life would be like, This is a major life style change for many students as they are the first in their family to apply for college or are the first in their family to apply to a college outside of New York City.
The students were able to take a campus tour led by a current Binghamton student and see college staples like lecture halls, the student activities center, the library, and the dining hall. Our students were also able to experience dining on campus! For lunch, students dined (all-you-can-eat style) at the Appalachian Center, one of the dining areas on campus, and exposed them to different cuisines.
Our students were pleased with the experience; some making comparisons to other college tours they had been on with Project Gateway. For one student, who was a bowling enthusiast, she is now considering putting Binghamton University as one of her choices for college after seeing the bowling alley on campus during the college trip.