Little Star of Broome Street Parents and Director on the Importance of UPK
Main Content
Little Star of Broome Street Parents and Director on the Importance of UPK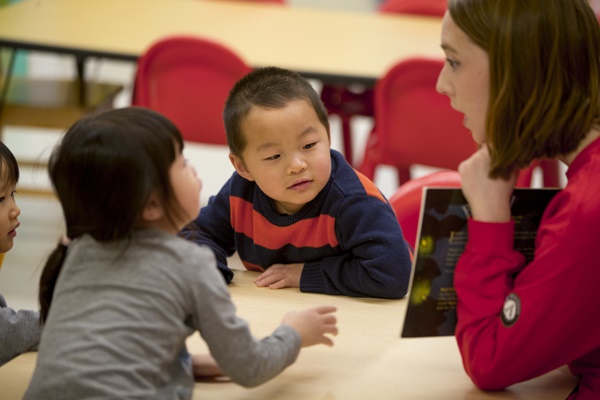 CPC Little Star of Broome Street parents and director were featured in a CNBC "Bridging the Divide" article by Marguerite Ward on the important of Universal Pre-K (UPK). Early Childhood programming, such as UPK and Early Learn, provides many benefits to the children served. CPC's centers focus on their social, emotional, physical, nutritional, cognitive and language development. Not only does this provide parents and guardians with support for nurturing well-rounded children, child care also gives them an opportunity to work and continue their education.
Nettia Caldwell is a single mother who works full time while completing an online bachelor's program at the University of North Carolina, Asheville. Universal pre-K for her son Jonathan means that she can continue working and studying.

"Universal pre-K is so important for working parents," she said, seated in the library of the Little Star of Broome Street Early Childhood Centerin Manhattan, where her son is enrolled in a low-cost program for 3-year-olds. When he turns 4, he can enter universal pre-K.

"Without school for my son, I wouldn't have enough time to work full time, study and teach him things," Caldwell said.

- Exerpt from "Universal pre-K helps more than just toddlers" by Marguerite Ward, CNBC
CPC is proud to support the parents and children in our community by providing them with quality child care programming.
Click here to read the CNBC aricle "Universal pre-K helps more than just toddlers"
Click here to learn more about CPC's Early Childhood Services