Defining Our Year With Dynamism
Main Content
Defining Our Year With Dynamism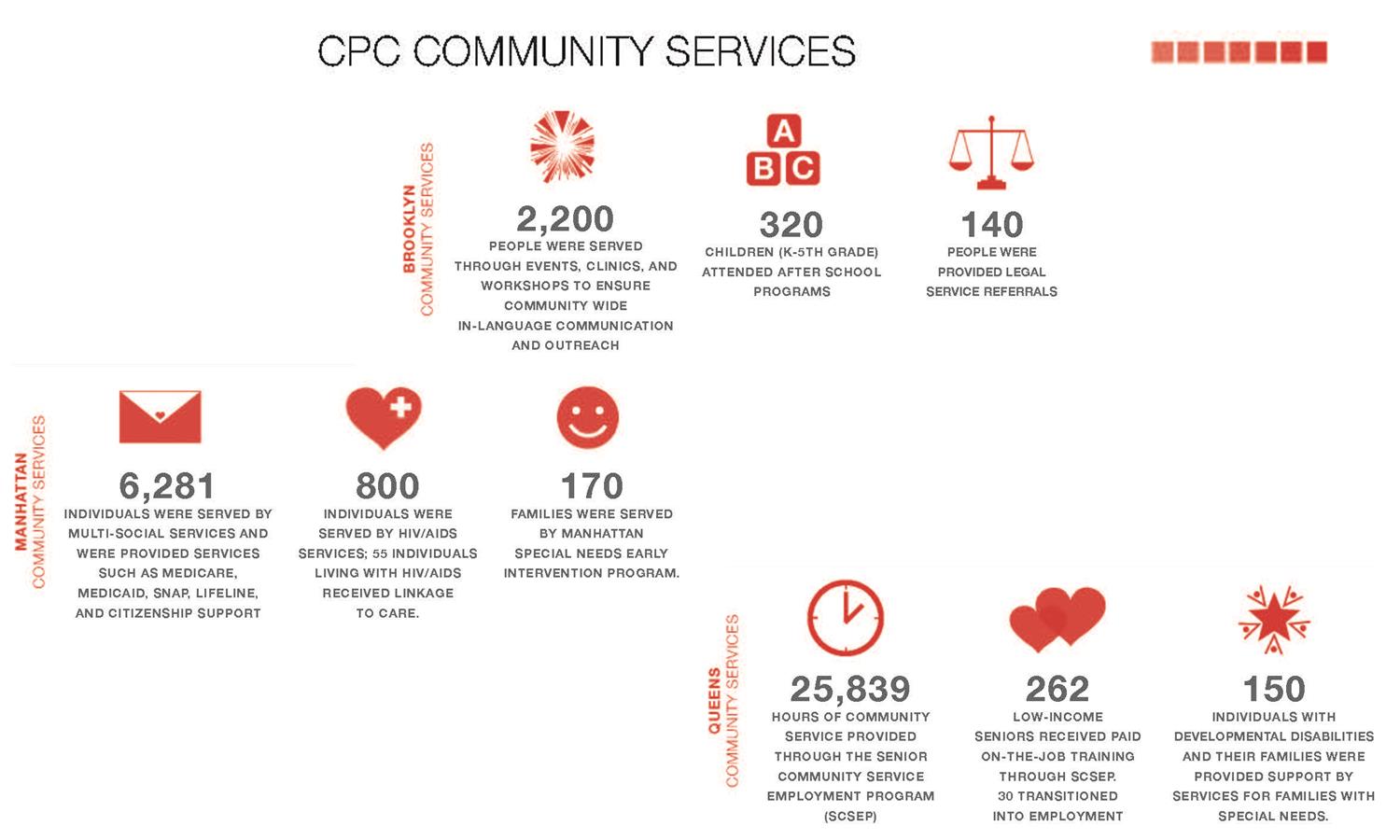 Dynamism - (noun) great energy, force, or power.
Dynamism has defined CPC's vigorous activity and progress in reaching and growing our community throughout 2015 and 2016. CPC's latest annual report celebrates the lives of the individuals and families we have touched through our programs.
Everyone from Satellite Babies and their parents, to a Youth Services participant studying in the Arctic Circle, to a grandmother becoming the primary caregiver of her autistic grandson, to a gentleman who lost his business in a fire and has bounced back with dynamism is proudly a part of CPC's legacy.
CPC is grateful to all our donors, funders, partners, supporters, staff and board members for their unwavering commitment which has improved the lives of the community-at-large. We are honored to be able to continuously touch the lives of countless Chinese-American, immigrant and low-income families throughout NYC with dedication, integrity and professionalism.
To read the 2016 CPC Annual Report please click here
To learn more about our programs please click here