CPC Hosts 52nd Annual Lunar New Year Celebration
Main Content
CPC Hosts 52nd Annual Lunar New Year Celebration

On February 2, 2017, CPC hosted its 52nd Annual Lunar New Year Celebration at Jing Fong Restaurant with over 1,000 guests in attendance to celebrate the Year of the Rooster and honor five distinguished individuals and organizations in the community.
NY State Comptroller DiNapoli, NY State Senator Squadron; NY State Assembly Speaker Ortiz and Niou; NY City Deputy Mayor of Health and Human Services Herminia Palacio; Manhattan Borough President Brewer; NY City Councilmember Chin and representatives from NY Congresswoman Velazquez, NY State Senator Hamilton, NY City Mayor de Blasio, NYC Comptroller Stringer, NYC Public Advocate James and NY City Councilmember Menchaca's respective offices joined CPC in congratulating:
Honoree of the Year, Karen Ling
Chief Human Resources Officer, Allergan PLC
Community Leadership Awardee Joyce Moy
Executive Director, Asian American/Asian Research Institute CUNY
Civic Leadership Awardee Assemblymember Peter Abbate, Jr.
New York State Assemblymember, District 49

Volunteer Extraordinaire Awardee Paul, Weiss, Rifkind, Wharton & Garrison Paul, Weiss

CPC Service Star Awardee Lois C. Lee
Director, CPC Queens Corona UPK & School-Age Child Care Center at PS20
During the celebration CPC kicked off the naming campaign for the CPC Queens Community Center, beginning with the announcement of the $200,000 donation from the Ong Family Foundation to create the Lois C. Lee Early Childhood Center in the building.
CPC is also grateful for the $100,000 capital contribution from Assemblyman Peter Abbate, Jr. and the $200,000 capital contribution from Assemblyman Felix Ortiz to support senior services in the CPC Brooklyn Community Center that were presented during the celebration.
CPC also appreciated our many sponsors: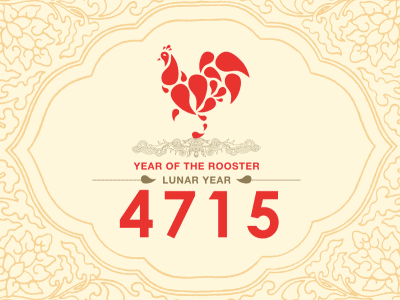 Diamond Sponsors: Chinese-American Planning Council Home Attendant Program, Inc. and LVMH, Inc.
Ruby Sponsors: Chung Pak LDC; ConEdison; Jim Poon; JPMorgan Chase; Lau-Kee Law Group, PLLC; Marsh & McLennan Agency; MassMututal; The Allergan Foundation
Gold Sponsors: Cathay Bank; DCH Auto Group; Dr. Herbert & Virginia Kee; First American International Bank; GHetto Film School; Hogan Lovells; HSBC; Jay Lau; Lau & Associates, P.C.; NCheng LLP; Tiger Baron Foundation; T.U.C Management Company, Inc.; UFT; United Healthcare; Wonton Food Inc.; Yuco Real Estate Company Inc.
Silver Sponsors: AARI CUNY; Asian American Community Consultation Association; CMP; CSA; Chester & Diana Lee; Emblem Health; Fook Funeral Group; Grace Square Hospital; ICBC; Manatt; New York Presbyterian Lower Manhattan Hopsital; Paul Weiss; Sandata Technologies; TDBank; The Won Principles; Verizon
CPC thanks all of our supporters, both big and small, for their belief in our commitment to serve the Chinese-American, immigrant and low-income communities in New York City by providing services, skills and resources towards economic self-sufficiency.
To read World Journal's coverage of the event click here
---
About the Honorees
Karen Ling is the Executive Vice President and Chief Human Resources Officer (EVP, CHRO) at Allergan, one of the world's top 10 pharmaceutical companies, as well as one of the fastest growing. As EVP, CHRO, Ling is responsible for leading the human resources organization, including talent management, leadership development, compensation & benefits and staffing.
Joyce Moy is currently the Executive Director of the Asian American/Asian Research Institute (AAARI), of the City University of New York (CUNY). AAARI engages in research and education on Asian-American and international Asian community issues with the goal of building bridges across cultures, for educators, business and communities.
Peter J. Abbate, Jr., New York State Assemblymember is a lifelong resident of Bensonhurst, Brooklyn, was elected by the people of Dyker Heights, Bensonhurst, Borough Park and Sunset Park. He has been an active member of the New York State Assembly since 1986. Also, since his election in 1986, Mr. Abbate has served as a full-time Legislator, maintaining a full service district office to assist his constituents. In Albany, Mr. Abbate has grown to become an influential member of the Assembly.
Paul, Weiss, Rifkind, Wharton & Garrison Paul, Weiss is a firm of more than 900 lawyers with diverse backgrounds, personalities, ideas and interests who collaboratively provide innovative solutions to our clients' most critical and complex legal and business challenges. We represent the largest publicly and privately held corporations and investors in the world as well as clients in need of pro bono assistance. The firm is headquartered in New York City with offices in Washington, D.C., Wilmington, London, Tokyo, Hong Kong, Beijing and Toronto.
Lois C. Lee is currently the Director of the Chinese-American Planning Council Queens School Age Day Care Center at Public School 20 in the very diverse community of Flushing; a program she started in 1987. She received her B.A. in Elementary Education at Queens College, her MA in Urban Education at New York University and her School Administrator and Supervisor /School District certificate at the College of St. Rose. She started her career at the Chinese-American Planning Council, Inc., almost 40 years ago from when she took her first teaching job in Manhattan's Chinatown two weeks after her college graduation.