CPC Queens Special Needs Program Launches an Exhibition of Artwork
Main Content
CPC Queens Special Needs Program Launches an Exhibition of Artwork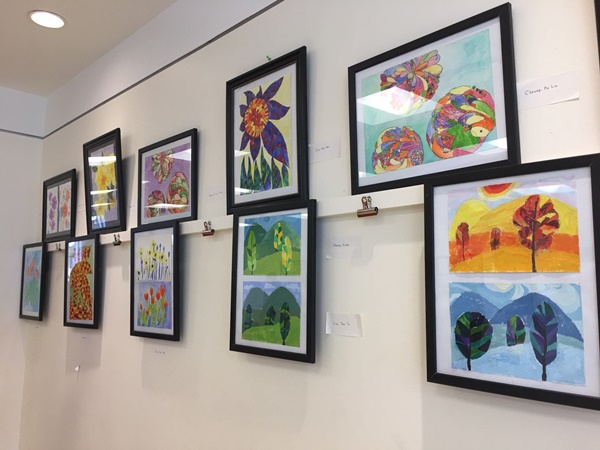 On February 18, 2017, the CPC Queens Services for Families with Special Needs launched a new exhibition of artwork by individuals with Special Needs. The artwork in the exhibit is particularly compelling because the Arts serves as a "voice" for many individuals with developmental disabilities. Some individuals are unable to use their words to express themselves but are able to convey their feelings through the Arts such as water color painting (as seen in the exhibition) or dance. Not only does this exhibition display their talents, it also helps to build their self esteem. It is truly inspiring to see these people with developmental disabilities make such beautiful pieces of artwork, using their creative talents to express themselves.
The mission of CPC Queens Special Needs is to help people with developmental disabilities live richer lives. Our vision is to see people with developmental disabilities enjoy meaningful relationships with friends, family, and others in their lives; experience personal health and growth; and live in the home of their choice and fully participate in their communities.
Special thanks to Council Member Koo for attending the opening of the exhibit and for his support of this event.
To watch NY1's coverage of the exhibit click here
To read World Journal's coverage of the exhibit click here
To learn more about CPC's Queens Services for Families with Special Needs click here