YAIP Application Day on 7/18/2017
Main Content
YAIP Application Day on 7/18/2017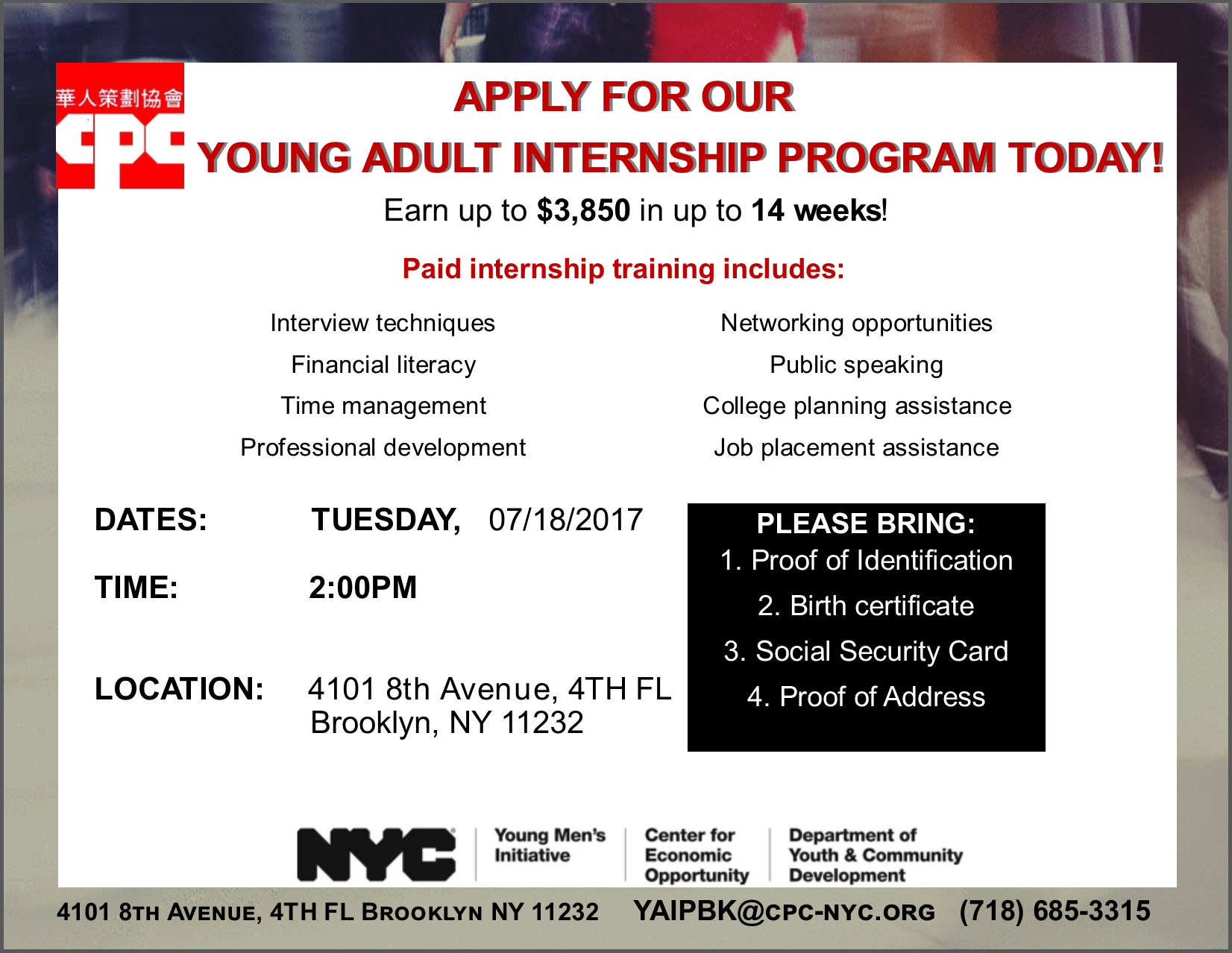 Just finished high school and not ready for a career? Need a break from college? Need to learn the steps to adulthood? Need the opportunity to gain work experience while earning money?
Come and apply for a 14 week internship program! Learn about how you can get paid while interning and gaining work-readiness skills. Explore career opportunities in animal care, child care, government agencies, medical fields, museums, retail/customer services and more! We also offer 9-months of follow-up services for program participants: assisting in job search, education & training initiatives.
The Young Adult Internship Program applies to young adults, between ages of 18 - 24 who are not enrolled in school and not working. It offers participants an opportunity to gain work experience at work sites while learning employable skills and getting paid. If you are qualified or know someone who fits this description, send them over to our Brooklyn Community Center – 4101 8th Avenue 4th Floor Brooklyn NY 11232.
---
Join us for an onsite application day on Tuesday, July 18, 2017 @ 2PM for a paid internship opportunity!