ACCR Meet with Senator Peralta on Child Care Funding
Main Content
ACCR Meet with Senator Peralta on Child Care Funding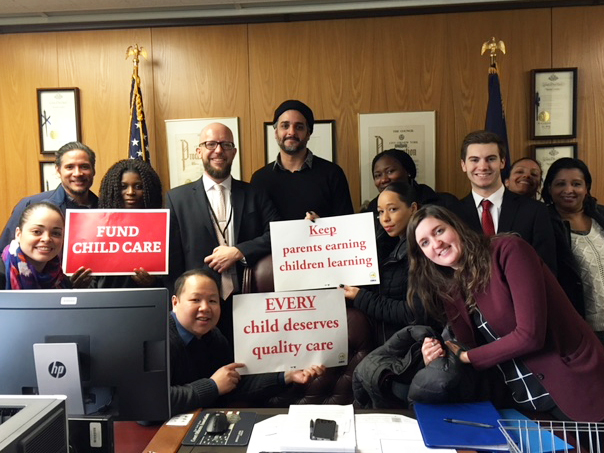 On a recent trip to Albany, Henry Kam (pictured holding "EVERY child deserves quality care" sign) of CPC's Asian Child Care Resource & Referral (ACCR) met with Senator José Peralta to advocate for state child care funding along with the Empire State Campaign for Child Care (ESCCC).
CPC is a member organization of the ESCCC along with more than 50 other organizations and individuals. The event was part of the campaign's Child Care Advocacy Day which had an estimated 200 participants and visited 100 legislator offices to advocate for an increase in funding by $100 million in this year's budget.
To read more about ACCR's services, please click here.
To read more about CPC's policy and advocacy work, please click here.