CPC Open Door Senior Center Celebrates 2019 Lunar New Year and Valentine's Day with 550 Community Members
Main Content
CPC Open Door Senior Center Celebrates 2019 Lunar New Year and Valentine's Day with 550 Community Members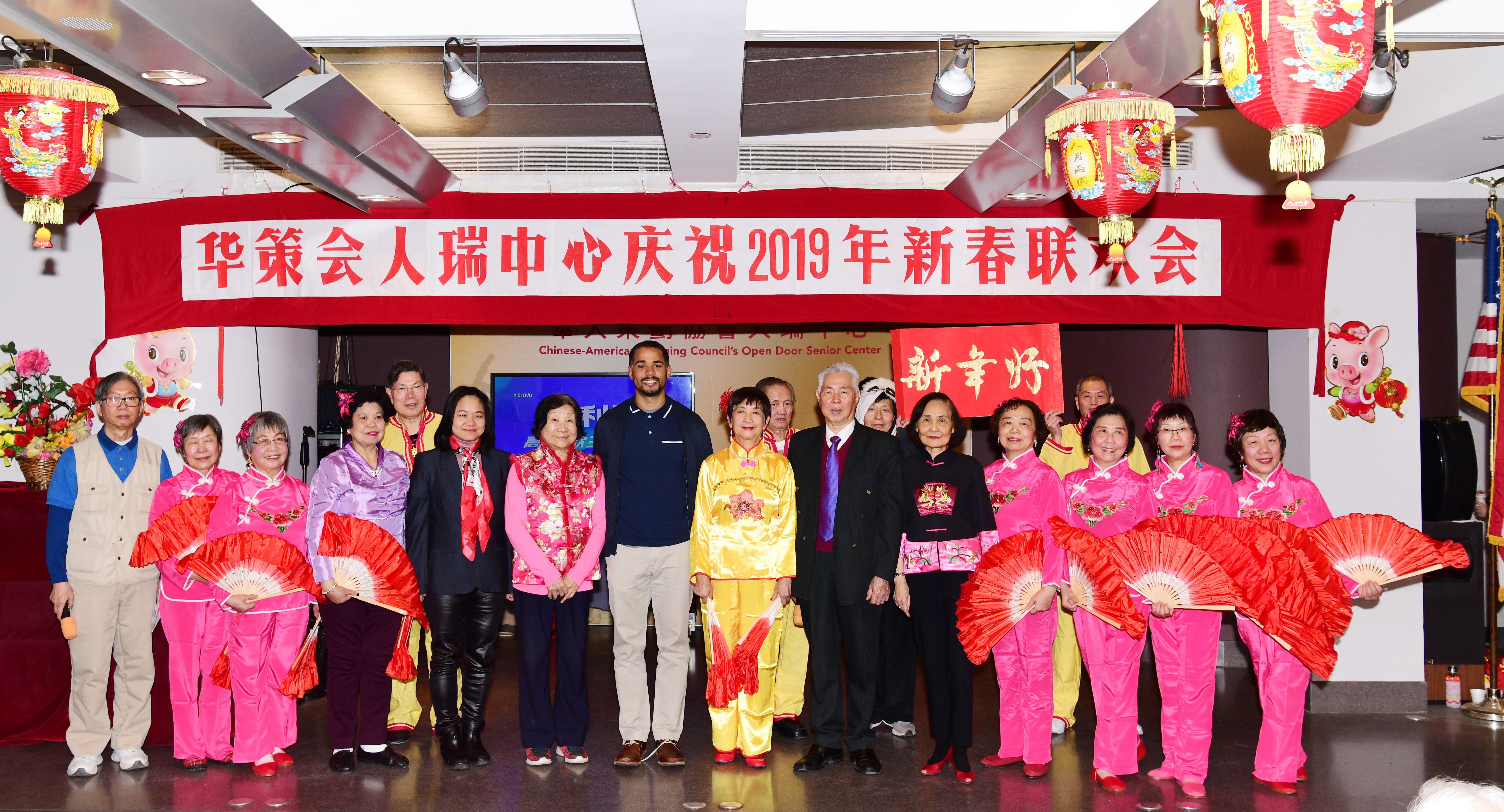 On Thursday, February 14th, CPC Open Door Senior Center celebrated the 2019 Lunar New Year and Valentine's Day with 550 of their community members. CPC Open Door's lion dance team kicked off the festivities with a performance to bring good luck and health to our members. Open Door's chorus sang, " 甜蜜蜜 ", " 恭禧發財 ", and " 一年更比一年好 ", and the dance troupe performed, " 好日子 ", and "Carmen". Besides dancing and singing, a number of community members greeted the audience with Lunar New Year greetings and blessings in their own Chinese dialects. Since it was Valentine's Day, couples were invited on stage who had been married for more than 60 years.

One of the couples, Mr. Lai, 89 years old, and Mrs. Lai, 84 years old, who had been married for 64 years, met in the 1950s in Hong Kong, where both lived in the same apartment building. When speaking with Mrs. Lai what about Mr. Lai attracted him to her, she said it was his honesty, and for him, it was her gentleness which attracted him. They started a family together and had three sons. In Hong Kong, Mr. Lai made a good living by repairing watches and clocks at his store with the help of his wife. In 1991, the Lai family immigrated to the United States, where they faced confusion and setbacks faced by many new immigrants, such as difficulty with the language and adapting to life in a new country. Both Mr. Lai and Mrs. Lai took part in an elders employment and vocational training program to earn an income and became economically self-sufficient. However difficult the hardships were, the Lai couple always supported one another. To this day, the Lai couple still hold each others hands when they go out and said the secret to their long marriage was to always be inclusive in each others lives. They would not do anything special for each other on birthdays or Valentine's Days, just being good and lovingly to one another is enough.

We would also like to thank Citymeals on Wheels for attending and celebrating the Lunar New Year and Valentine's Day with our community members.