Workshop at Chinatown Senior Center Focuses on Pedestrian Safety and Phone Scam Prevention
Main Content
Workshop at Chinatown Senior Center Focuses on Pedestrian Safety and Phone Scam Prevention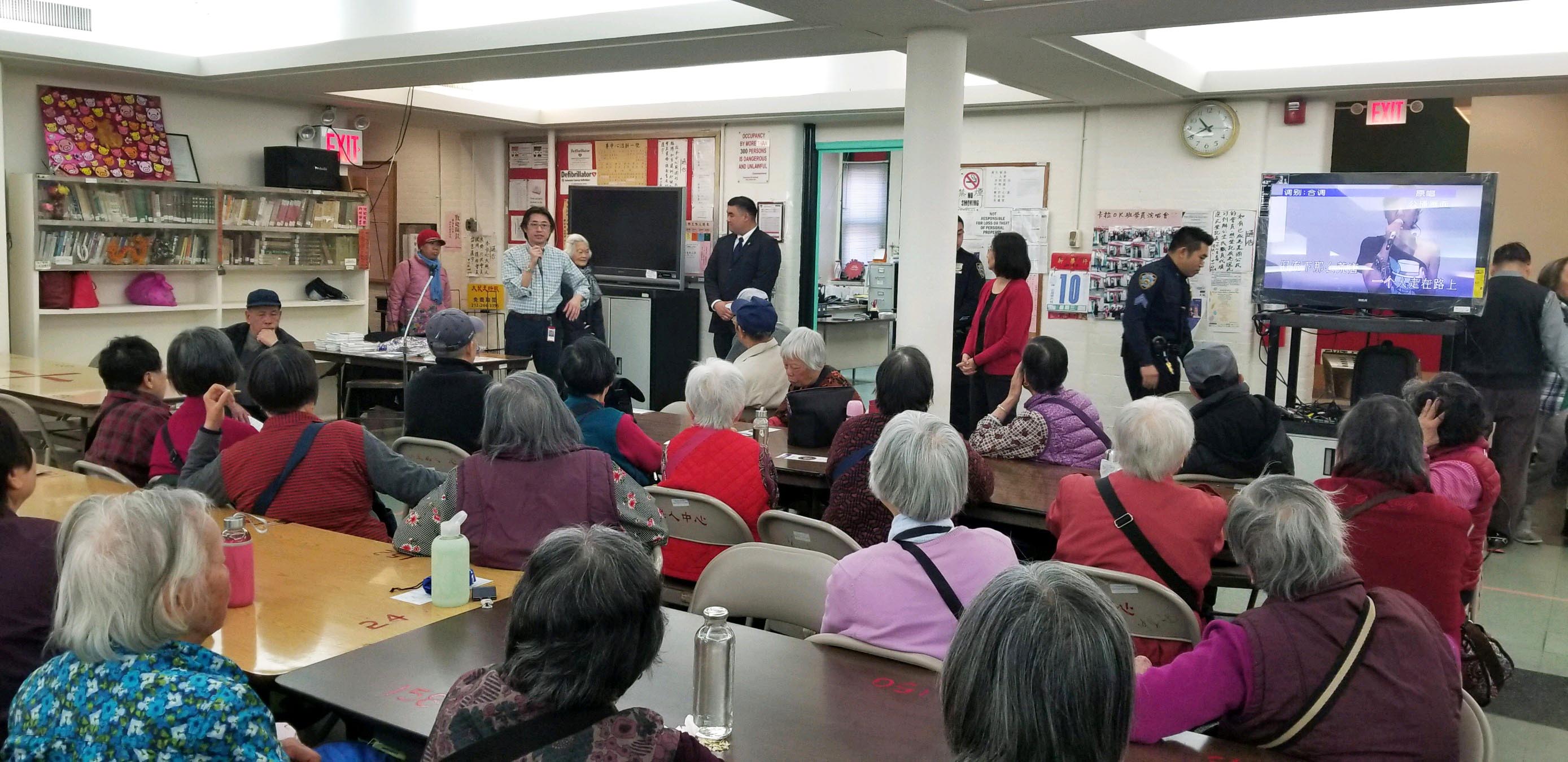 NYPD Officers and a specialist from NYC's Department of Transportation held an educational workshop for 200 seniors on pedestrian safety and how to prevent phone scams on April 10, 2019. The event focused on sharing resources and tips to be mindful of when out on New York City's busy streets and how to protect yourself from being a victim of fraud. Scammers using robocalls have been impersonating the Chinese consulate or embassy and targeting Chinese Americans in particular. The scam has taken different forms, including having a call number that looks like it is coming from the consulate, asking for a kidnap ransom, or say they found a passport, social security card, credit card, or other possession of the victim.
New Yorkers are able to call 311 to connect with their local police precinct to file a report; the NYPD does not ask about the immigration status of crime victims, witnesses, or other people who ask for help. Services are available in Chinese and other languages.
Resources for this scam:
Avoiding the Latest Scam Targeting Chinese Americans Handout [PDF – English]
避免针对美籍华人的新型电话诈骗 [PDF - Chinese]
Click here to learn more about our senior services at the Chinatown Senior Center.