CPC Seeks Community Health Care Volunteers
Main Content
CPC Seeks Community Health Care Volunteers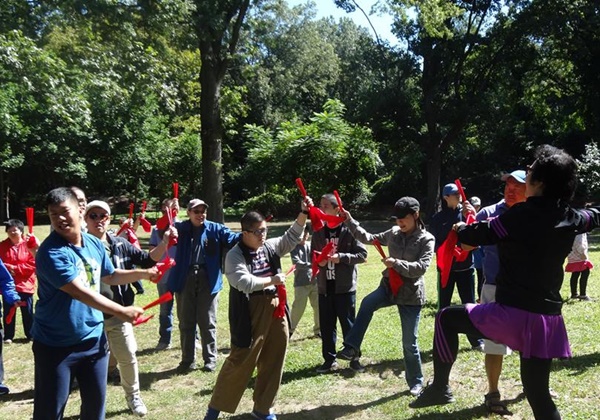 CPC Seeks Community Health Care Volunteers
The Chinese-American Planning Council (CPC) is a human services organization dedicated to advancing and transforming communities through promoting social and economic empowerment of Chinese American, immigrant, and low-income communities.
We seek to increase the complement of community health care volunteers to serve on our Incident Review (IRC) and the Behavior Plan/Human Rights (HRC) Committees. These committees are mandated by the NYS Office for Persons with Developmental Disabilities (OPWDD) for our special needs programs in Brooklyn and Queens.
Specifically, we are seeking health care professionals to meet the requirements of OPWDD (14 CRR-NY 633.16).
Licensed Psychologist or a Behavioral Intervention Specialist, with training in assessment techniques and behavioral support plan development, especially for persons or family members of a person with developmental disabilities.
A licensed, practicing physician.
These committees are NYS mandated requirements for the continuing quality of care delivered to our residents at the Individual Residential Alternative (IRA), a six-bed group home operated by CPC for Chinese-speaking, and Chinese-American, developmentally disabled adults.
The IRC meets quarterly to review incidents that have occurred or review conditions that may occur that present hazards to our special needs community members.
The HRC focuses on the protection of rights for individuals with developmental disabilities when in response to an incident and/or need when it directly concerns a resident/patient. HRC members will review Behavioral Support Plans to ensure that each individual has their rights protected and any limitation in rights will only be temporary and occur in very specific scenarios. Behavior Plans are produced by an independent behavioral specialist retained by CPC, and his/her findings must be reviewed by the HRC prior to implementation. Most meetings will occur over conference call situations, though we cannot rule out in-person meetings.
Interested volunteer candidates should forward an introductory letter along with their resume or CV to (please write "Incident Review/Behavior Plan" in the subject line): Steven Yip, Director of Operations syip@cpc-nyc.org, and Mitchel Wu, Director, Queens Community Services mwu2@cpc-nyc.org