CPC President and CEO Wayne Ho Speaks at Virtual Nonprofit OpCon
Main Content
CPC President and CEO Wayne Ho Speaks at Virtual Nonprofit OpCon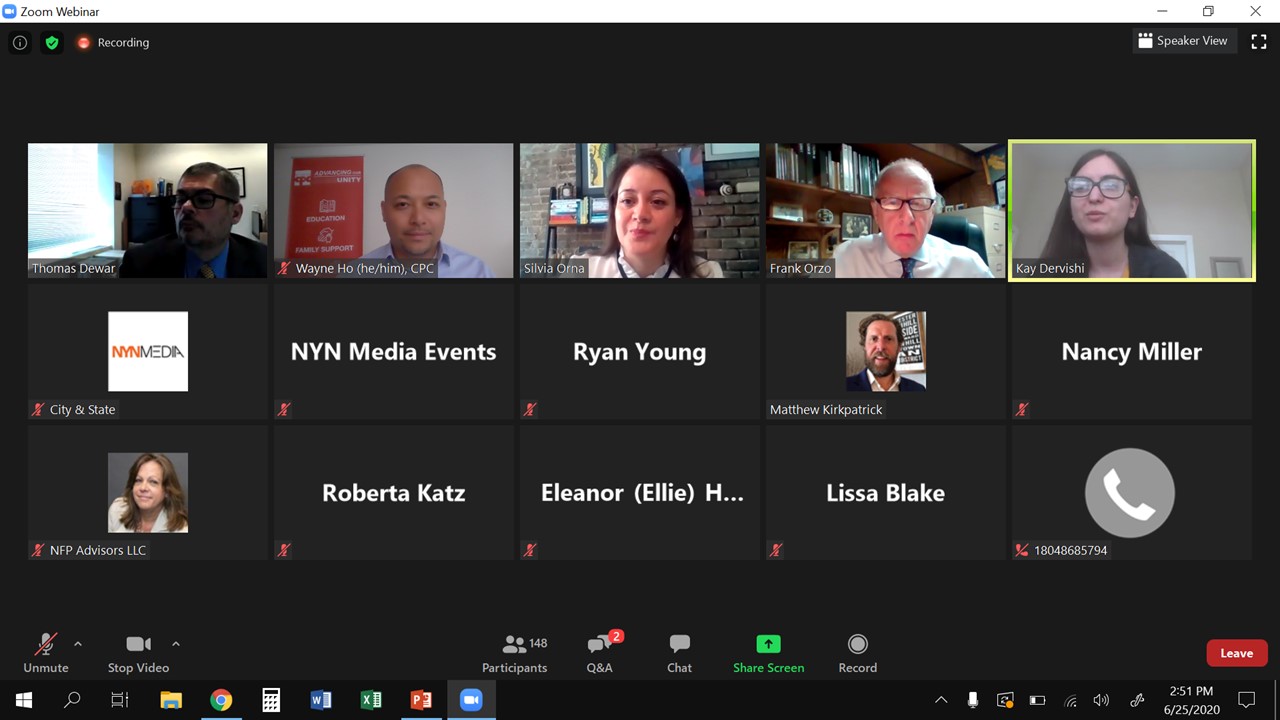 CPC President and CEO Wayne Ho spoke at a session on what offices will look like during and after COVID-19 recovery and the role of technology in planning. The two-day virtual event, Nonprofit OpCon, was hosted by NYNMedia on June 24th and 25th.
Details on the session and speakers are below.
The Intersection of Technology and Innovative Office Space in a Post COVID 19 Era
In New York, landlords and tenants are quickly learning to think outside the box and get more creative in their approach to making ends meet. New Yorkers are also starting to think about what the office will look like in the post-COVID era. Furthermore, technology can help minimize disruption to operations by keeping staff members connected, regardless of where they are working. Nobody knows when or how this crisis will end, but it seems inevitable that technology will play a larger role among nonprofits going forward.
Speakers:
Thomas Dewar, Executive Director of Information Technology, Lutheran Social Services of NY (moderator)
Wayne Ho, President & CEO, Chinese-American Planning Council, Inc.
Silvia​ Orna, Chief Operating Officer, Latino Justice
Frank Orzo, VP & Co-founder, Nonprofit Sector Strategies
See coverage in NYNMedia's newsletter here and in a news story here.