CPC Training Teachers to Keep Families Safe
Main Content
CPC Training Teachers to Keep Families Safe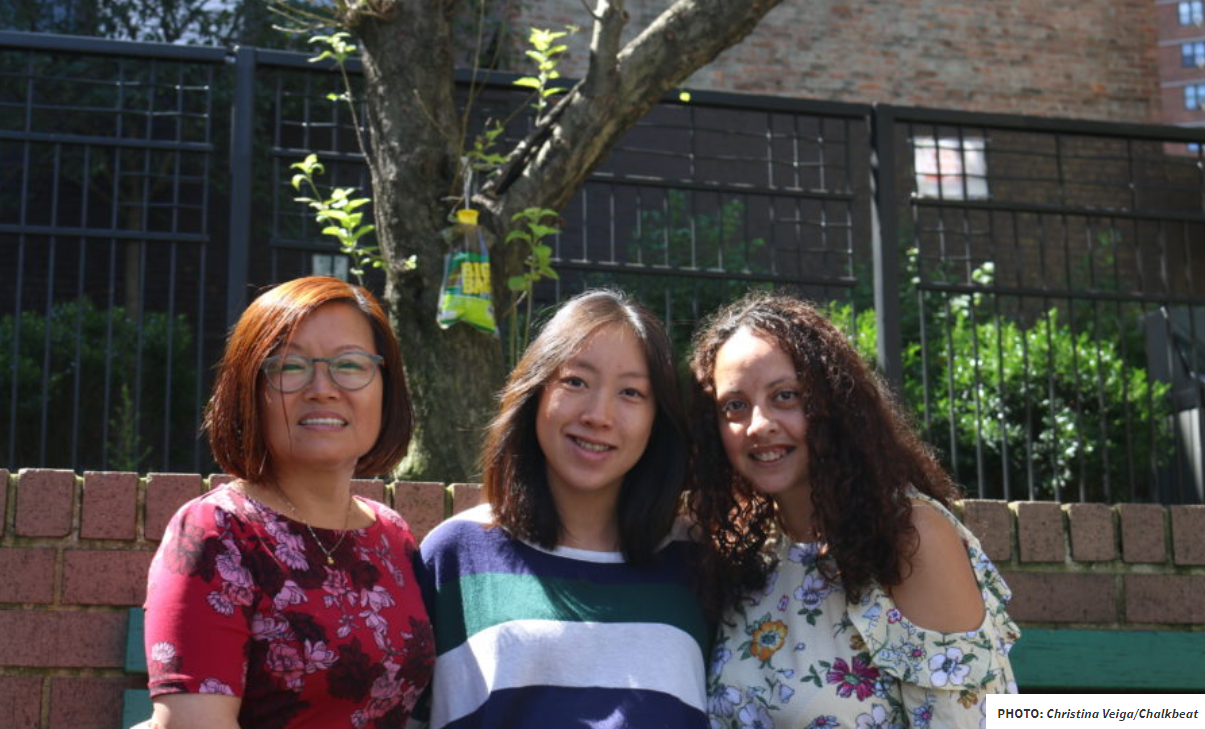 Photo by Christina Veiga/Chalkbeat
Staff of CPC's early childhood center Little Star of Broome Street were recently featured in a Chalkbeat article. They described how they are sharing information and resources with immigrant families to dispel fear and preparing for the unlikely event that immigration authorities come to a CPC location.
CPC will continue to be a safe and trusted space for all community members, regardless of immigration status, country of origin, or native language.
Please find attached and below for more information, including Know Your Rights materials in English, Chinese, and Spanish.
What should I know?
Know your rights and make sure others know theirs. Please review, post, or share the resources below. If you have additional resources you would like to share with us, please be in touch!
·Hotlines:
o New York State: (800) 566 7636
o New York City: (800) 354 0365
·General Know Your Rights for Immigration Raids:
§ Spanish
o Immigrant Defense Project (click here for more detailed toolkit)
§ Spanish (click here for more detailed toolkit)
§ Korean
§ Arabic
§ Hindi
§ Punjabi
§ Bangla
§ Urdu
o ACLU
§ Spanish
§ Korean
§ Bahasa
§ Tagalog
§ Farsi
§ Urdu
·Workplace Immigration Raids
o Know Your Rights (Asian Americans Advancing Justice)
§ Korean
§ Tagalog
·Home Raids
o Home Arrests, Protect your Rights (Immigrant Defense Project)
§ Spanish
§ Korean
§ Tagalog
·Immigration at Schools
o An Educator's Guide to ICE Raids (National Immigration Law Center)
o FAQ for students, educators, and social service providers (MALDEF)
·How to reduce your risk on social media (Asian Americans Advancing Justice)

What can I do?
If you are not at risk and see an arrest happening, you can document the arrest. You cannot physically interfere, but you have the right to take photos, video, or notes and you have the right to ask officers for their badge number.
You can call a rapid response hotline (212) 725 6422 to report a raid that is happening. This helps lawyers, legal aid, and nonprofit groups direct staff and resources after people are arrested.
You can register for upcoming Know Your Rights workshops or bystander trainings. If you are interested in bystander trainings, please contact the Policy & Public Affairs team at policy@cpc-nyc.org. You can reach Mary Cheng, Director of Childhood Development Services, at mcheng@cpc-nyc.org and Carlyn Cowen, Chief Policy and Public Affairs Officer, at ccowen@cpc-nyc.org.