CPC Brooklyn Community Services Fall Naturalization Class Celebration
Main Content
CPC Brooklyn Community Services Fall Naturalization Class Celebration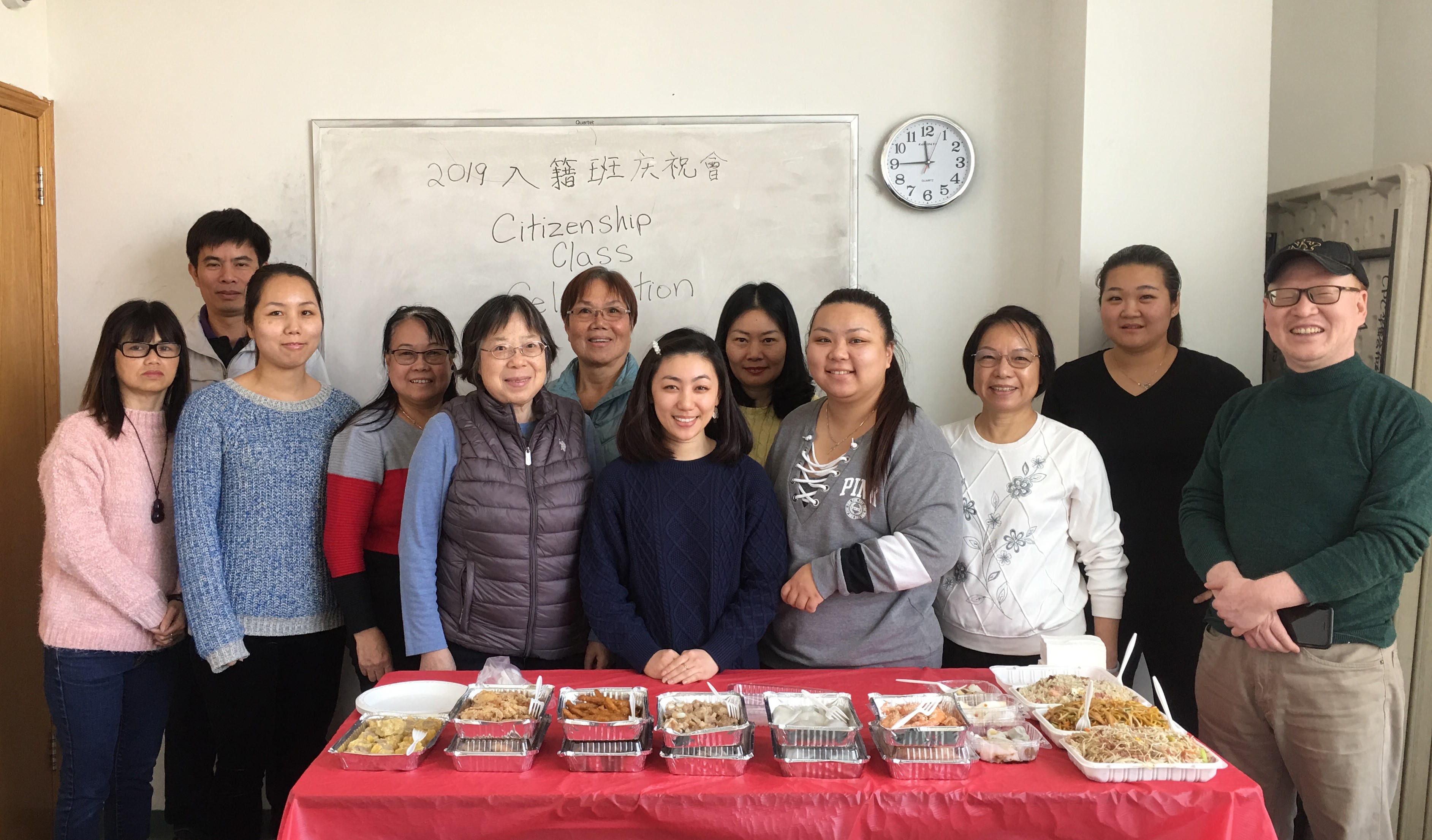 CPC Brooklyn Community Services held its last class for the Fall Naturalization Class. Quarterly Naturalization classes are held in partnership with Office for New Americans (ONA) Opportunity Center. Wednesday, November 20th, 2019 marks the end of this class cycle. CPC Brooklyn Community Services holds several free Naturalization Class cycles a year. These classes are open to all community members who are interested in learning more about how to become a U.S. Citizen.
During each cycle, we teach community members what to expect during the Naturalization interview. We go over the English portion (reading, writing, speaking) and the Civics portion. Instructors Shuping Deng and Meina Wu taught community members best practices for acing their interview. The class was made up of community members at different stages of the Naturalization process. Throughout the cycle, community members worked diligently to memorize the 100 U.S. History and Civics questions.
Our next Naturalization Class cycle begins on Monday, December 2nd, 2019. Space is limited, please call for availability.
---
If you or someone you know is interested in attending a free Naturalization Class, please have them call Brooklyn Community Services at (718) 492-0409 ext. 313 to learn more!
This class is made possible by NYS Office for New Americans Opportunity Center.