CPC Project Gateway Holds 4th Annual Instant Decision Day with University at Buffalo
Main Content
CPC Project Gateway Holds 4th Annual Instant Decision Day with University at Buffalo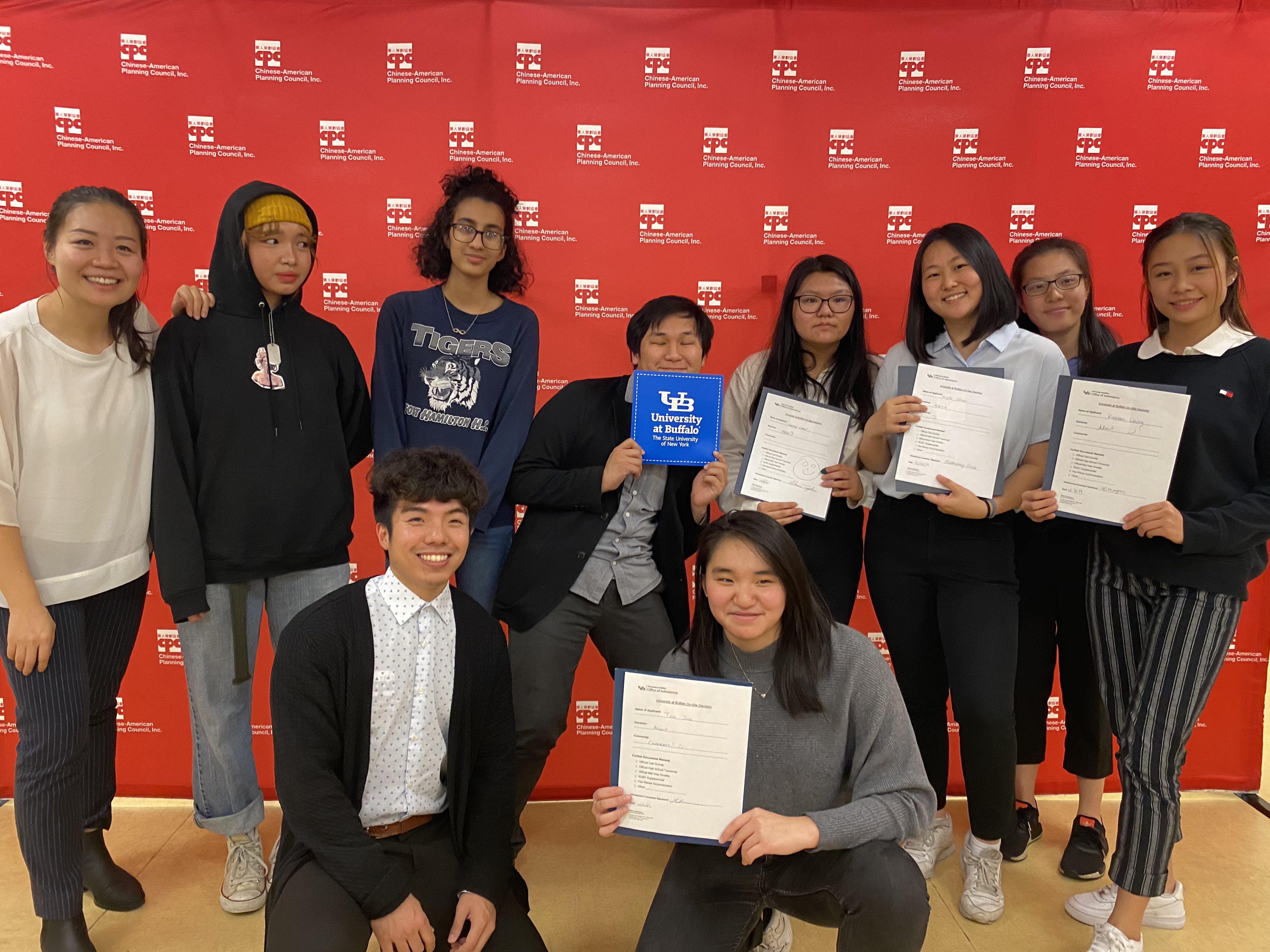 CPC held its fourth annual 'Instant Decision Day' in collaboration with the State University of New York – University at Buffalo ('UB') on December 10th. Thirty-seven high school students from across the city gathered at CPC's Queens Community Center to have their college application reviewed on-site by University at Buffalo admissions counselors.
The event was an overwhelming success. Of the 37 students who attended, 25 of them were presented acceptance letters or conditional acceptance to the schools' Education Opportunity Program (EOP). Making the acceptance rate for the event around 67%. The remaining students also received valuable advice on what they could do the strengthen their application for further review during the school's regular admission process.
Students had overwhelmingly positive feedback regardless of their decision. Students describe their meeting with the admissions counselors as:
"... a comfortable and smooth meeting..."
"...It was informative and very well set up..."
"...educational! Learned about credit transfer and the MBA program..."
About the CPC's Project Gateway College Counseling Center
Project Gateway College Counseling Center's mission is to empower youth in fulfilling their potential through expanding their awareness of post-secondary education options. The center prioritizes college access and success by providing youth with comprehensive higher education services and supports. Through individual counseling, group workshops, college trips, and professional networking opportunities, Project Gateway equips youth and their families with the resources necessary to successfully navigate the admissions process.
About the University at Buffalo
Consistently ranked as one of the top public schools in the nation, the University at Buffalo is a premier, research-intensive university dedicated to academic excellence. A member of the Association of American Universities, the University at Buffalo is also the largest and most comprehensive campus in the 64-campus State University of New York system