CPC Testifies About Childhood Literacy and ELLs at Youth Services Committee Hearing
Main Content
CPC Testifies About Childhood Literacy and ELLs at Youth Services Committee Hearing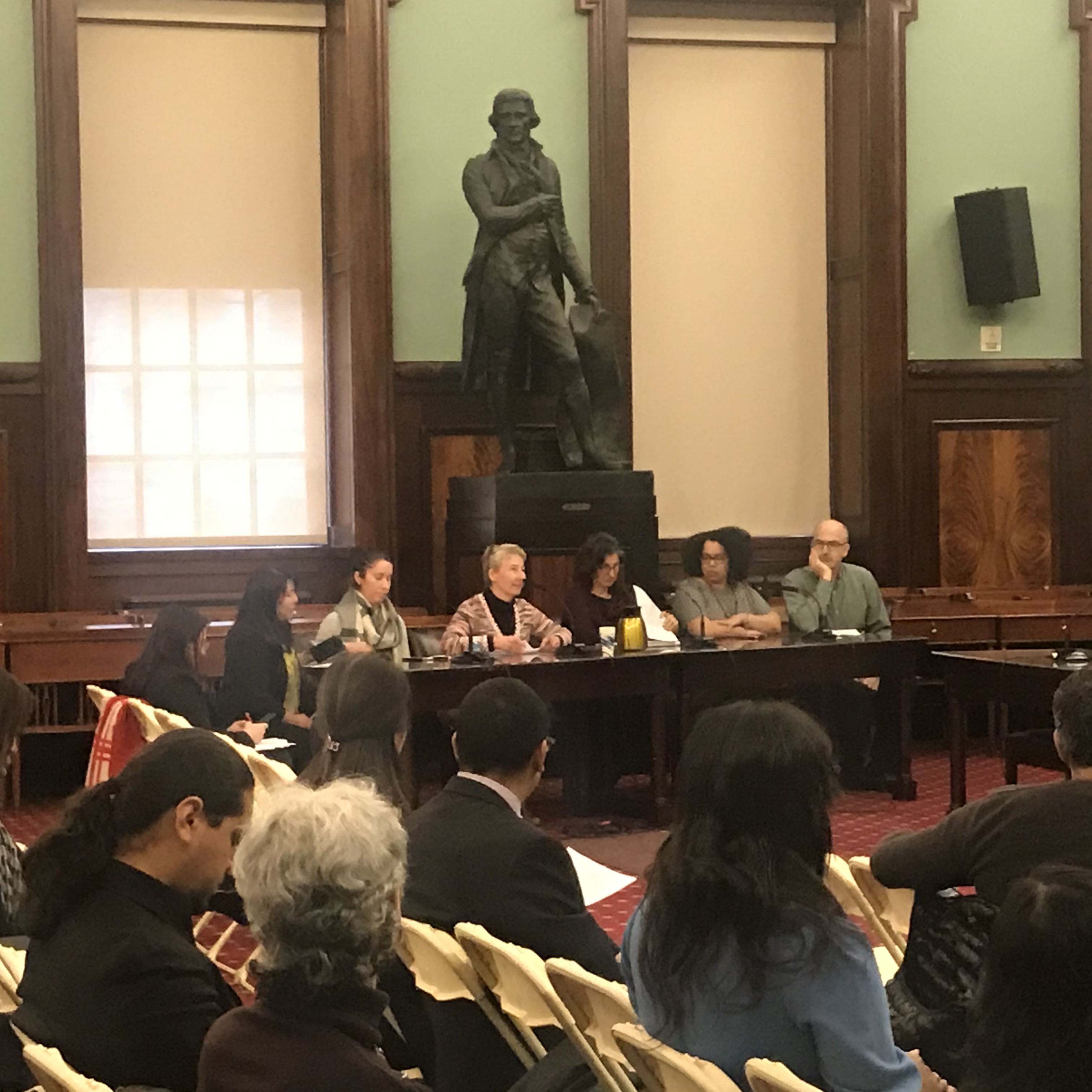 Mary Cheng, CPC Childhood Development Services Director, testified about the value of literacy programming at our 11 afterschool sites and how the benefits impact the lives of young English language learners and their families during the NYC Council Youth Service Committee hearing on January 14th. The committee hearing focused on legislation establishing a universal afterschool program for New York City youth.
CPC is a founding partner of the Ready Readers collaborative, a tailored afterschool model focused on improving literacy, instructor education, and regular parent engagement. Together with CAMBA, Cypress Hills Local Development Corp, and ExpandED Schools, the program has grown to reach more than 5,000 children and train 225 educators across New York City. The Ready Readers program is supported by the Astor Fund through the New York Community Trust.
The program includes a rigorous evaluation component with measures on model fidelity, reading comprehension and vocabulary development, and educators' classroom practice, training participation, and confidence. CPC's Ready Readers participants and educators consistently outperform program goals and participants make great gains in literacy assessments. Ready Readers participants have demonstrated growth that exceeds expectations for their grade level. In addition, their knowledge of the world has grown due to a love of reading.
CPC serves more than 1,400 children in grades K to 5 through afterschool programs based out of local NYC Department of Education Title I schools in Manhattan, Brooklyn, and Queens. These programs are supported in part by funding from the NYC Department for Youth and Community Development. See more about our afterschool programs here.