GrowNYC Provides Nourishment to CPC Brooklyn Seniors in Partnership with Council Member Menchaca
Main Content
GrowNYC Provides Nourishment to CPC Brooklyn Seniors in Partnership with Council Member Menchaca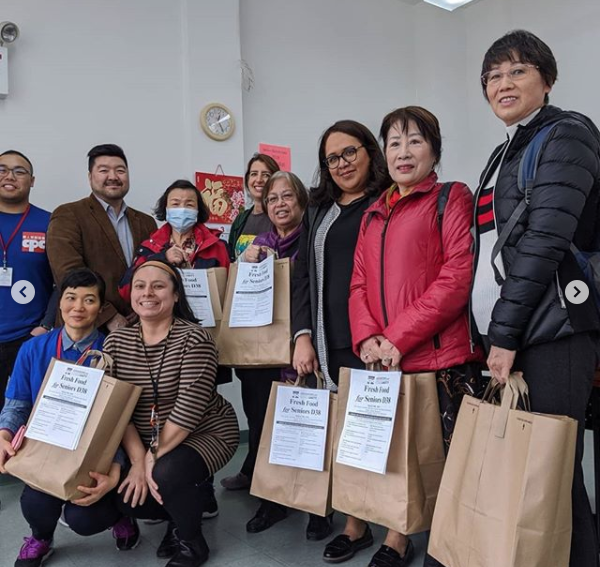 In the beginning of March, CPC along with Red Hook Neighborhood Senior Center began partnering with GrowNYC to host a Fresh Food For Seniors Program with funding from the Office of Council Member Carlos Menchaca. At the kickoff event, we were joined by Lorena Lucero and Lisha Cai from Council Member Menchaca's office.
Though the partnership is on hold, the 10-week pilot program will provide fresh produce from local growers to seniors through GrowNYC on a bi-weekly basis. Produce will be delivered to CPC Brooklyn Community Center every other Tuesday where it is sorted and packaged for pickup.
This program is modeled after Manhattan Borough President Gale Brewer's program under a similar name. Council Member Menchaca committed funding to bringing this program to seniors is in Council District 38. We are hoping that this program will take off, and we can continue and expand on this to be able to provide fresh and healthy food for senior community members soon. Any seniors who are interested in participating, please call CPC Brooklyn Community Services at 718-492-0409 for more information.