How an Outpouring of Support Has Helped Our Essential Services Adapt 
Main Content
How an Outpouring of Support Has Helped Our Essential Services Adapt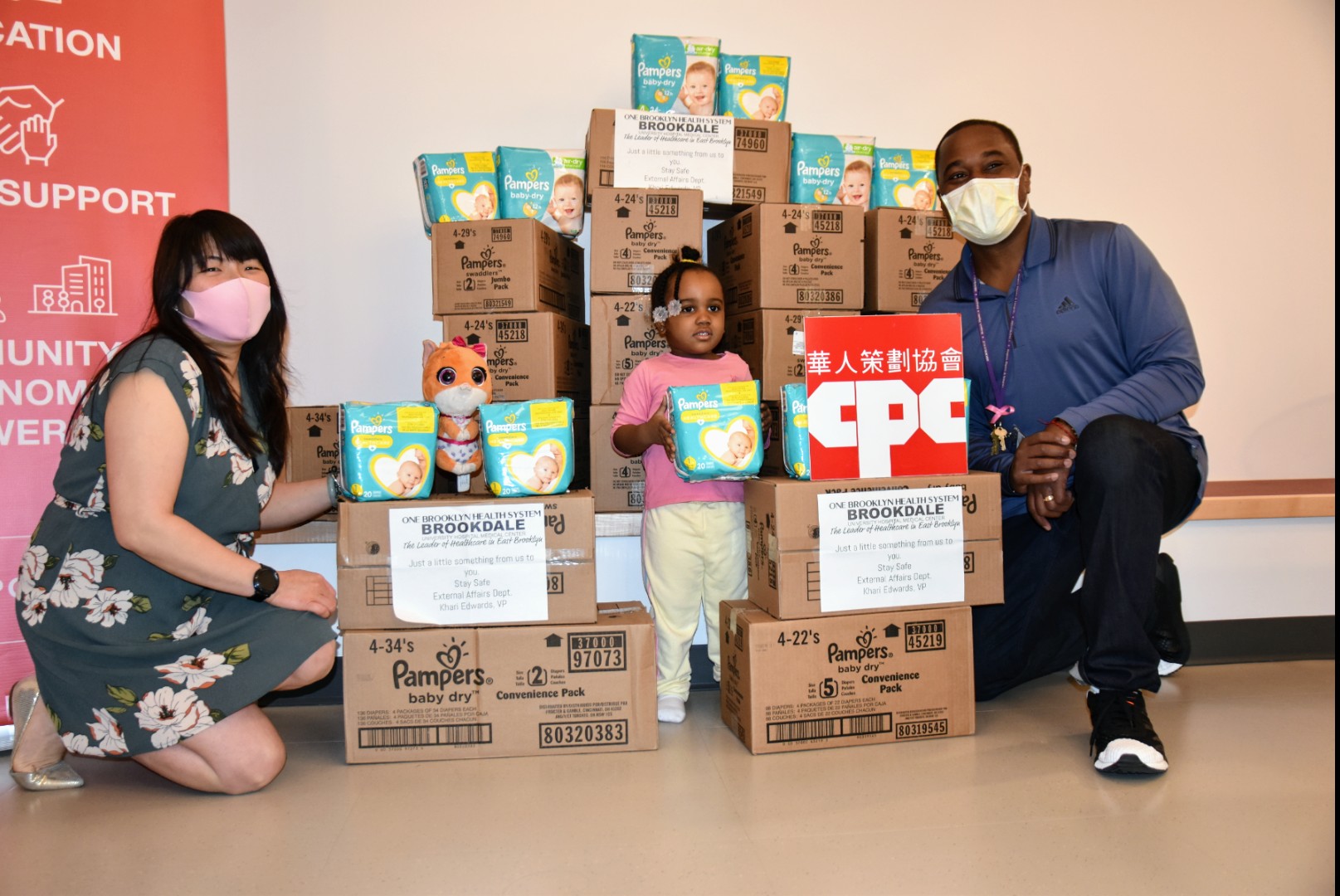 We are grateful to be able to have the support of our neighbors as we work together to address the needs of our community members. Recent donations have been made to care for our young families, our senior neighbors, and our essential staff.
The Mayor's Office for Contract Services (MOCS) recently delivered 36 boxes containing 54,000 face coverings.
Derek Chan and Greater Roslyn Association for Chinese Enrichment (GRACE) donated PPEs to CPC Queens Community Services.
At our Regional Enrichment Center at Little Star, Kirstin Midura of Engines for Change interviewed CPC Director of Childhood Development Services, Mary Cheng, and donated masks. Brooklyn Borough President Eric Adams, JY Social Adult Day Services, and Popeye's donated lunch to our essential workers. Khari Edwards donated diapers, and Welcome to Chinatown donated reusable masks.
CPC's Hong Ning Senior Housing and Welcome to Chinatown was mentioned recently in Forbes. The article, "Chinatown Wants Supporters, Not Saviors," described the work of Welcome to Chinatown, a grassroots initiative formed in March to support small businesses in the neighborhood. One of their campaigns was Greens for Good—a collaboration with Asian-Veggies.com that helped CPC provide bags of fresh produce to our senior residents, thus allowing them to stay at home without worrying about food. The project raised over $14,000 in donations, resulting in over 7,705 pounds of produce served to the elderly in Manhattan's Chinatown.
We are grateful to be able to have the support of our neighbors as we continue to provide essential services. One of the best -- and most convenient -- ways to support CPC is by contributing to our COVID-19 relief work. You can make a donation here.