CPC Speaks at NY State Assembly Member Niou's 2021 Legislative & Budgetary Town Hall
Main Content
CPC Speaks at NY State Assembly Member Niou's 2021 Legislative & Budgetary Town Hall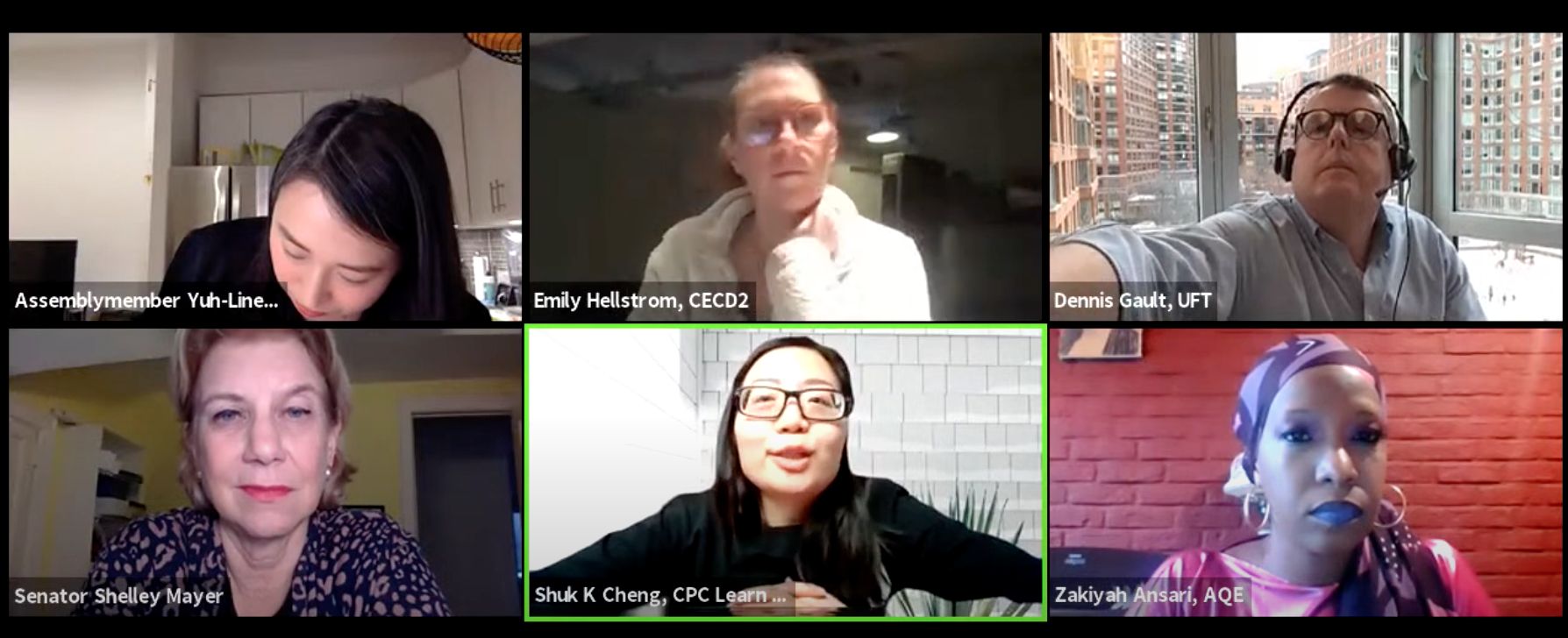 Shuk King Cheng, CPC Director of Learn and Earn, and Carlyn Cowen, CPC Policy and Public Affairs Officer, both spoke at New York State Assembly Member Yuh-Line Niou's town hall on February 13th. Shuk spoke about what her high school students are facing, particularly their social-emotional needs, and on the limitations the Learn and Earn faces due to funding. Carlyn spoke about CPC's work as a settlement house during the hieght of the pandemic and focused on how acutely our senior community members experience gaps in information and food access.
You can watch Shuk as part of the Education panel starting at 4:35:00. Watch Carlyn on the Social Services panel at 1:50:00.
Thanks to Assembly Member Yuh-Line Niou and her team for including our voices and for advocating for more equitable resources for the communities we serve.