CPC Essential Worker Attends Parade Up Canyon of Heroes
Main Content
CPC Essential Worker Attends Parade Up Canyon of Heroes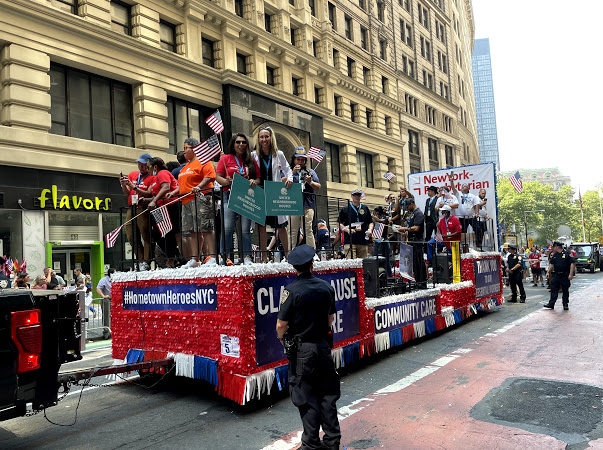 Xiaoling Lu, the Assistant Manager of our Individual Residential Alternatives (IRA) at the Josephine M. Ho Community Residence for Special Needs, was chosen by her CPC colleagues to attend the New York City parade for essential workers held on Broadway in lower Manhattan on July 7th. The Hometown Heroes parade was held in recognition of the incredible dedication of our city's essential workers who helped care for New Yorkers during the devastating last year and a half.
"It feels like I am a superstar. I had a wonderful experience. There were so many people applauding and saying 'you save lives, you are heroes,'" said Xiaoling.
Xiaoling joined the United Neighborhood Houses float at the ticker tape parade. We are so proud of all of our CPC, UNH, and settlement house colleagues for their heroic efforts!