CPC Celebrates the Mid-Autumn Festival
Main Content
CPC Celebrates the Mid-Autumn Festival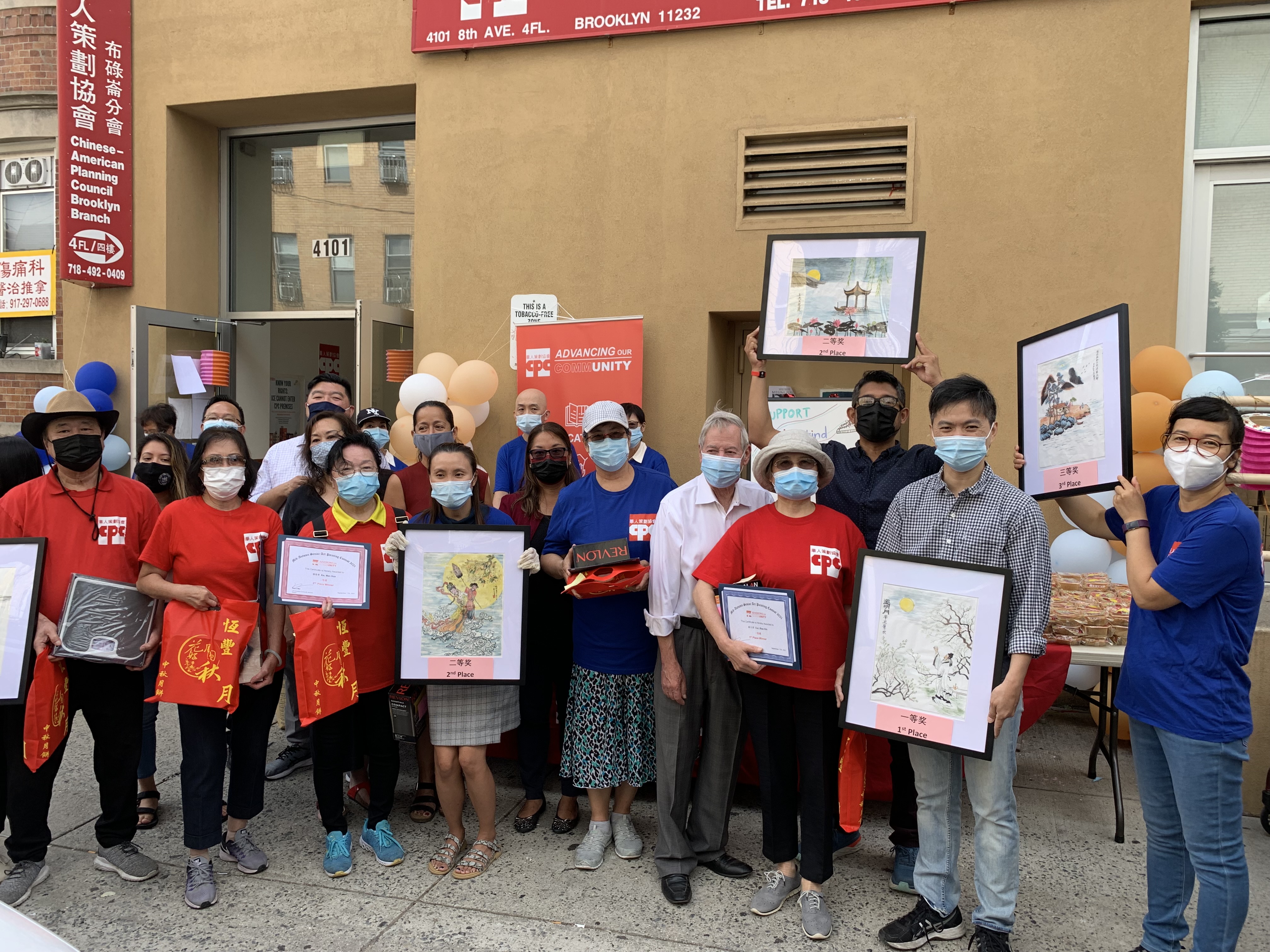 The Mid-Autumn Festival is a culturally significant holiday celebrated by Chinese, Vietnamese, and other Asian communities. CPC community members enjoyed annual Mid-Autumn Festival activities including celebratory gatherings and hundreds of mooncakes. Many thanks to our donors, supporters, and partners in making the festival a special one.
The Mid-Autumn Festival is a holiday dedicated to celebrating the full moon and a bountiful harvest. It is a celebration of family and giving thanks. CPC Brooklyn Senior Services hosted a Mid-Autumn Celebration with 200 community members and friends that joined us for this special occasion. Mooncakes, meals, and other gifts to community members were distributed. Thank you to all the older adult community members who shared their Mid-Autumn Festival themed art work with us, and congratulations to all the seniors who won prizes as part of the art contest.
Special thanks to Assembly Member Peter Abbate, Council Member Carlos Menchaca, the offices of Senator Zellnor Myrie, and the Office of Council Member Justin Brannan for joining us. A great big shout-out to our sponsors from Investor's Bank, Affinity Health, South Brooklyn Community Coalition, and Safari Playhouse who's support enable us to host this program.
In Manhattan, thanks to a generous donation of more than 400 mooncakes from Lai Ling Li, 400 our older adult community members also partook in the festival.
In Queens, the CPC Nan Shan Senior Center distributed mooncakes to hundreds of seniors. Thank you to the Flushing Chinese Business Association for the donation.