CPC Provides Hurricane Ida Relief for Eligible New Yorkers
Main Content
CPC Provides Hurricane Ida Relief for Eligible New Yorkers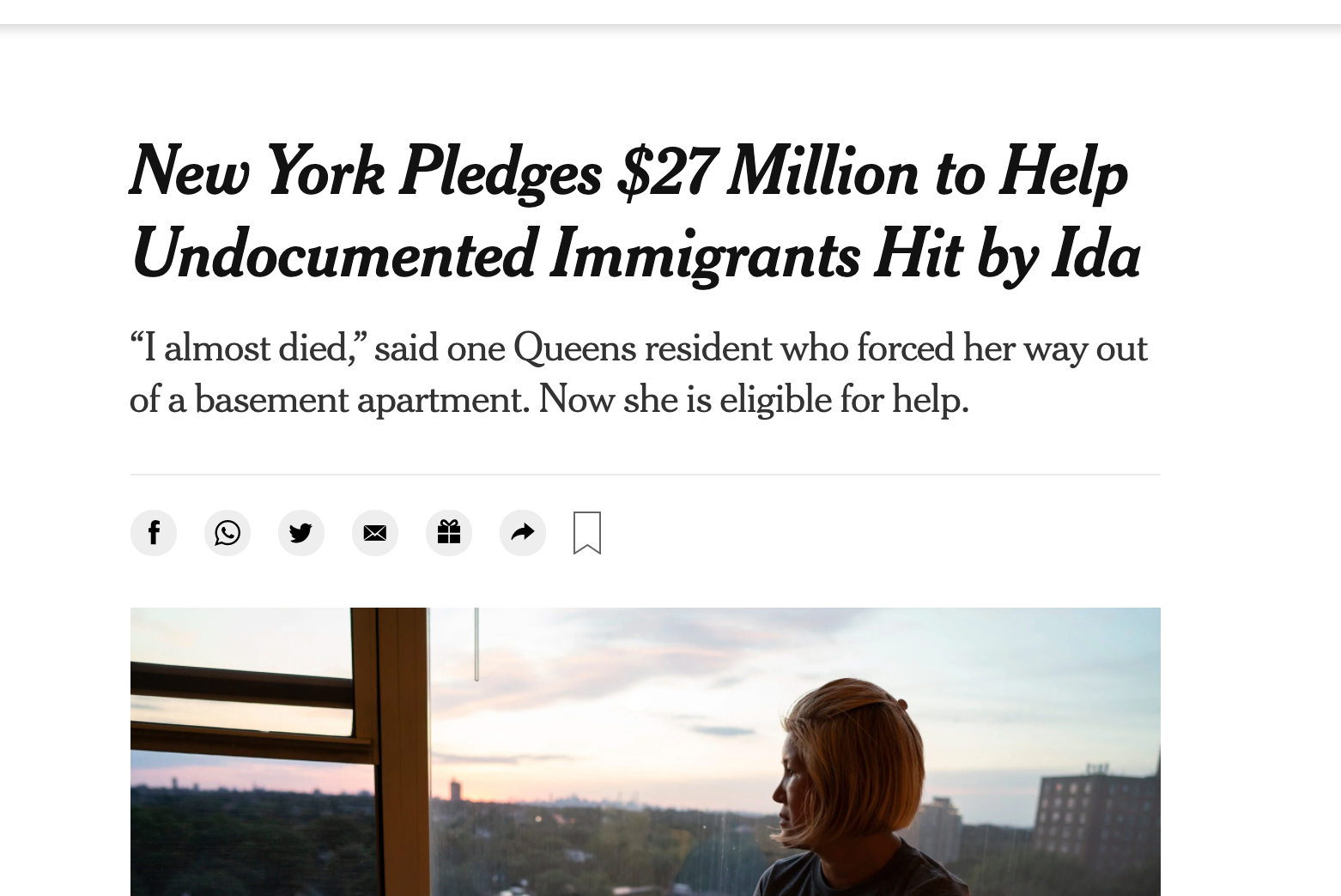 CPC joined elected officials and community organizations on September 27th to announce the Hurricane Ida Relief Fund. Please contact CPC if you would like assistance.
As one of several partner organizations, CPC will provide assistance and accept applications starting Monday, Sept. 27, 2021, for community members to access the relief funds. The application period will close on Friday, Nov. 26, 2021. In order to qualify for this program, the applicants must a) themselves not be eligible for FEMA assistance and b) not have an individual in their household who is eligible for assistance.
Read more in The New York Times here and from Pix11 here.