CPC Testifies at the New York State Assembly Hearing on Medicaid Program Efficacy and Sustainability
Main Content
CPC Testifies at the New York State Assembly Hearing on Medicaid Program Efficacy and Sustainability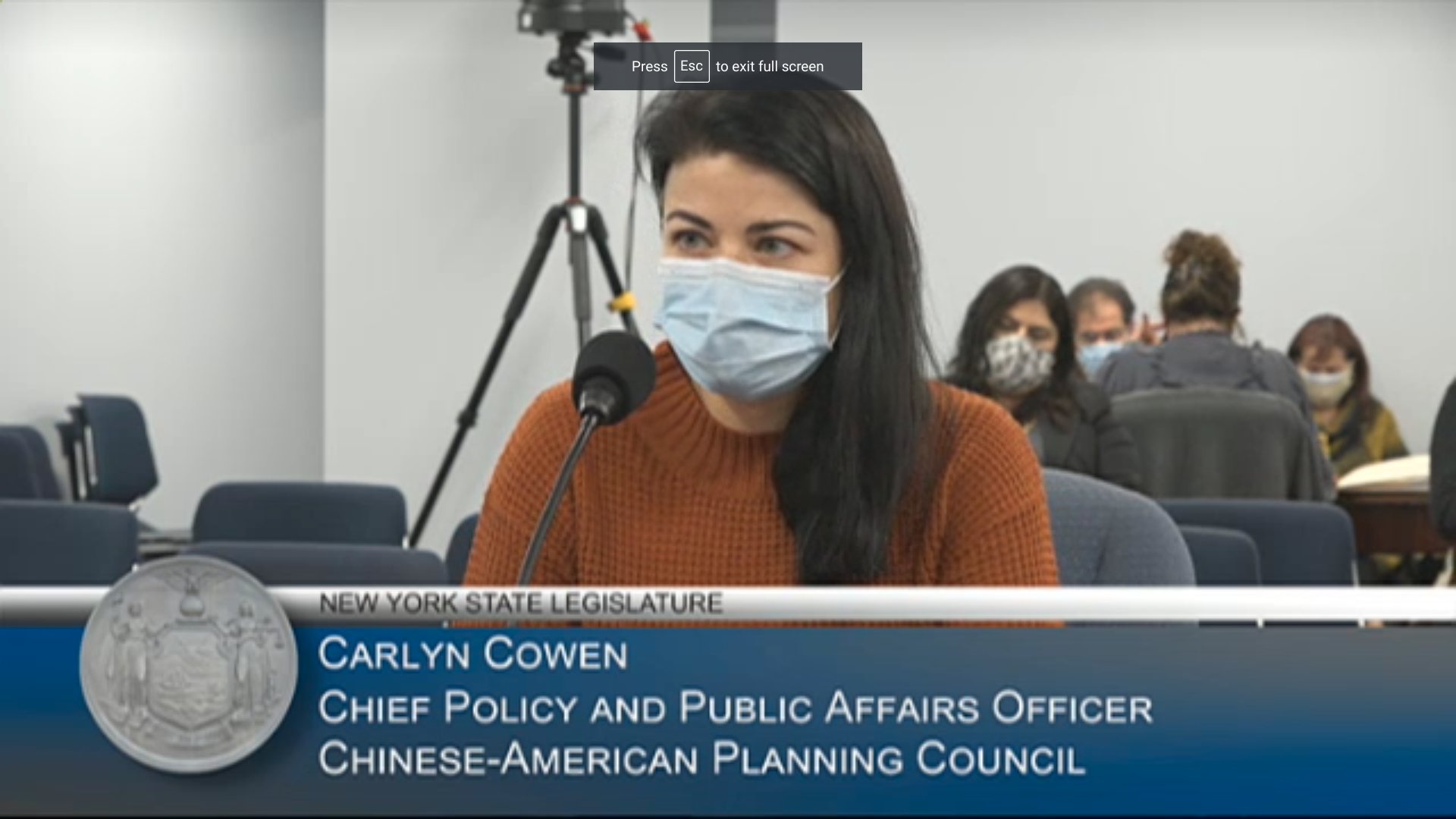 CPC Chief Policy and Public Affairs Officer Carlyn Cowen testified at the State Legislature's Medicaid hearing on November 1st. Their testimony provided a summary of recommendations that would address the short-term as well as long-term health care needs of all New Yorkers. CPC has regularly provided testimony to elected officials on behalf of our staff and community members to address the racial disparities in health and mental health, among other issues, since before the pandemic.
CPC calls for the State to:
1) Fully fund safety net, DSH, community health centers and community-based public health programs
2) Fully fund long term care by passing Fair Pay for home care and the bill to end 24-hour live-in shifts
3) Eliminate the Medicaid Global Spending cap
4) Pass the New York Health Act, guaranteeing healthcare for all New Yorkers.