Alice Du Joins CPC as Director of Communications
Main Content
Alice Du Joins CPC as Director of Communications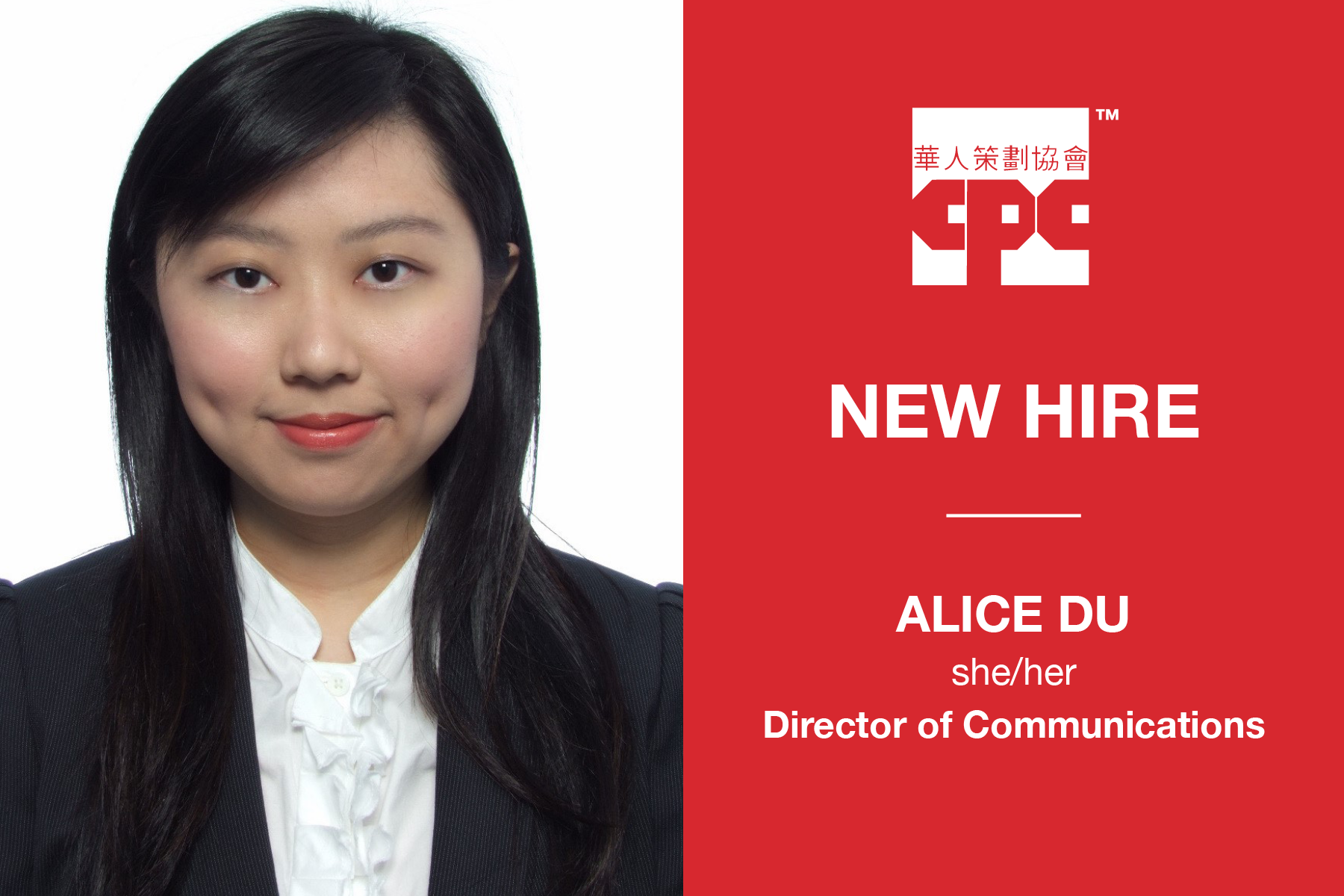 The Chinese-American Planning Council (CPC) is excited to announce that Alice Du has joined as Director of Communications. She plays a key role in managing all communications activities internally and externally on a variety of platforms. She is also responsible for developing communications strategies and campaigns that help strengthen CPC's reputation and community presence.
Prior to her employment at CPC, she served in various roles across the public and private sectors in New York and Hong Kong. She has over eight years of global communications and public relations experience that include crisis communications, project and event management, strategic marketing, and social media campaigns. She has worked at several government agencies including the New York City Department of Correction, the New York City Department for the Aging, and the New York City Department of Health and Mental Hygiene.
Alice Du grew up in Hong Kong, where she graduated with distinction with a master's degree in Journalism from the University of Hong Kong.