Local Fresh Food Box Program
Main Content
Local Fresh Food Box Program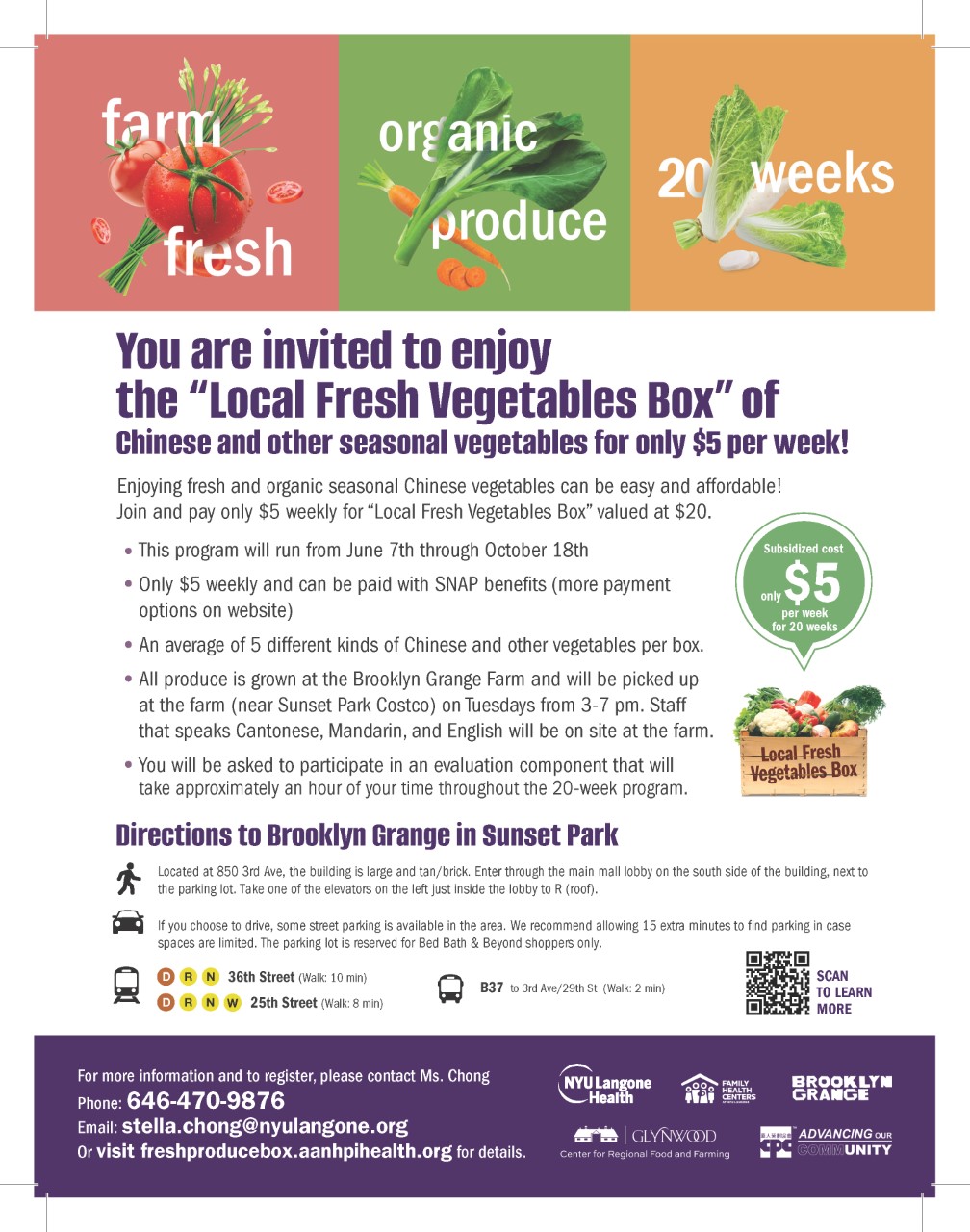 Chinese-American Planning Council is partnering up with NYU Langone, Brooklyn Grange, and Glynwood to provide community members with an opportunity to enjoy fresh and organic seasonal Chinese vegetables, grown on Brooklyn rooftops.
This program will run from June 7th through October 18th and it only cost $5 weekly! (Can be paid with SNAP Benefits and more payment options on the website.)
Participants can get on average 5 different kinds of Chinese and other vegetables per box. All produce is grown at the Brooklyn Grange Farm and produce pick-up will be at the farm (near Sunset Park Costco) on Tuesdays from 3 pm to 7 pm.
Staff on site can speak Cantonese, Mandarin, and English.
All participants will be asked to participate in an evaluation component that will take approximately an hour throughout the 20-week program.
---
For more information and to register, please contact Ms. Chong at 646-470-9876 or email at stella.chong@nyulangone.org.
Visit our website for details: freshproducebox.aahpihealth.org