Mother's Day Celebration for NY Chinatown Senior Center
Main Content
Mother's Day Celebration for NY Chinatown Senior Center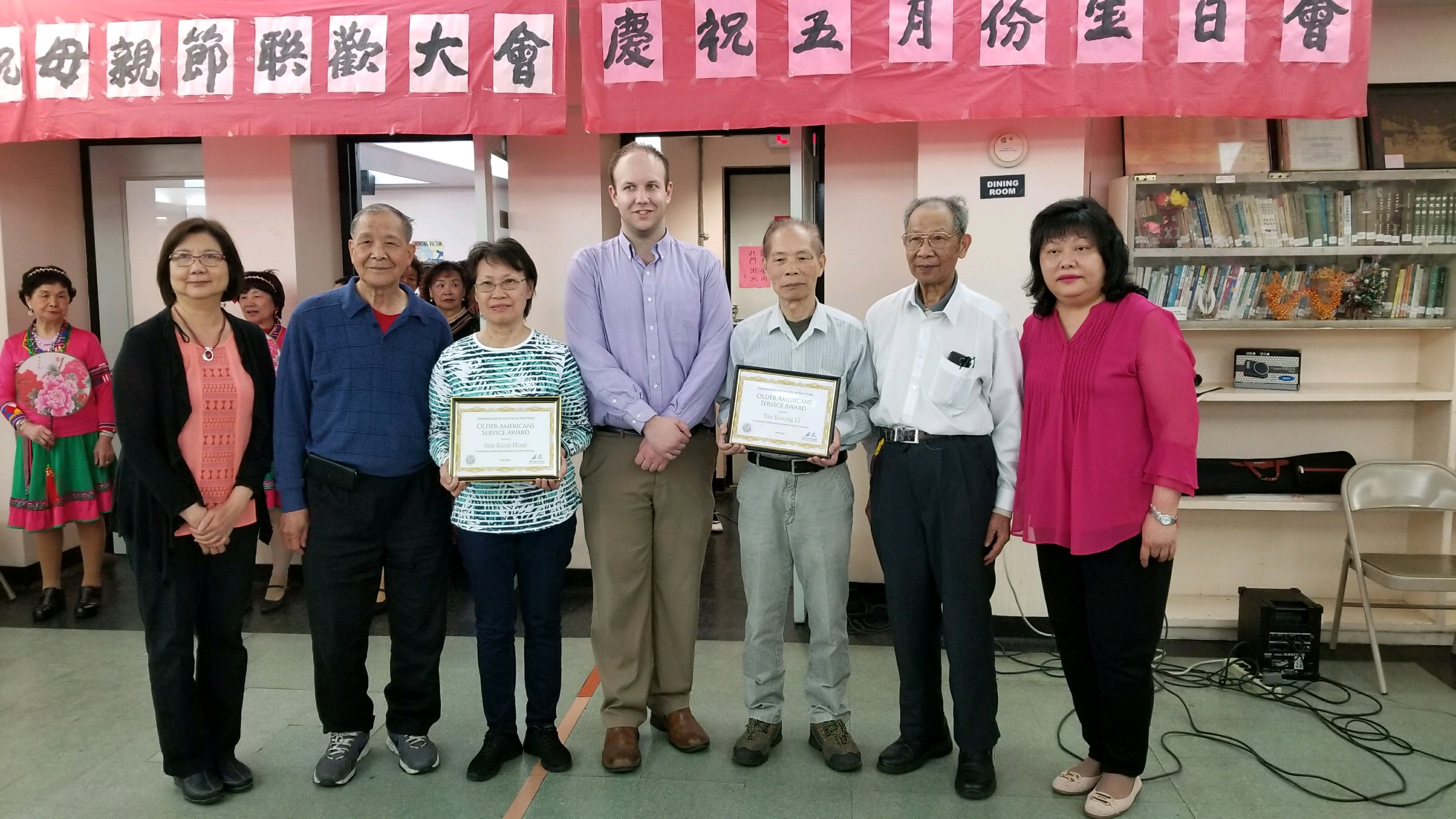 This Sunday, May 13th, is Mother's Day. The Chinatown Senior Center celebrated with more than 400 senior members this week on Tuesday May 8th. The celebration started at 1 pm and included the Center's chorus for entertainment. Our Center gave out two awards to two outstanding mothers, Ms. Soo Kow Leong and Ms. He Lian Ying, who have each spent about 20 years as volunteers of the Center.

May is Older Americans Month and this year's theme is "Engage at Every Age." The Office of the NYC Comptroller Scott M. Stringer took the opportunity to give out two awards to two more volunteers of the NY Chinatown Senior Center during the Mother's Day celebration.

The awards were given out by Michael Stinson (Manhattan Borough Director of the NYC Comptroller office). The award recipients are Ms Sau Kuen Hom and Mr Tse Kwung Li.

Learn more about the Chinatown Senior Citizen Center here.