NYS Office of Children and Family Services' Acting Commissioner Makes a Special Visit to CPC
Main Content
NYS Office of Children and Family Services' Acting Commissioner Makes a Special Visit to CPC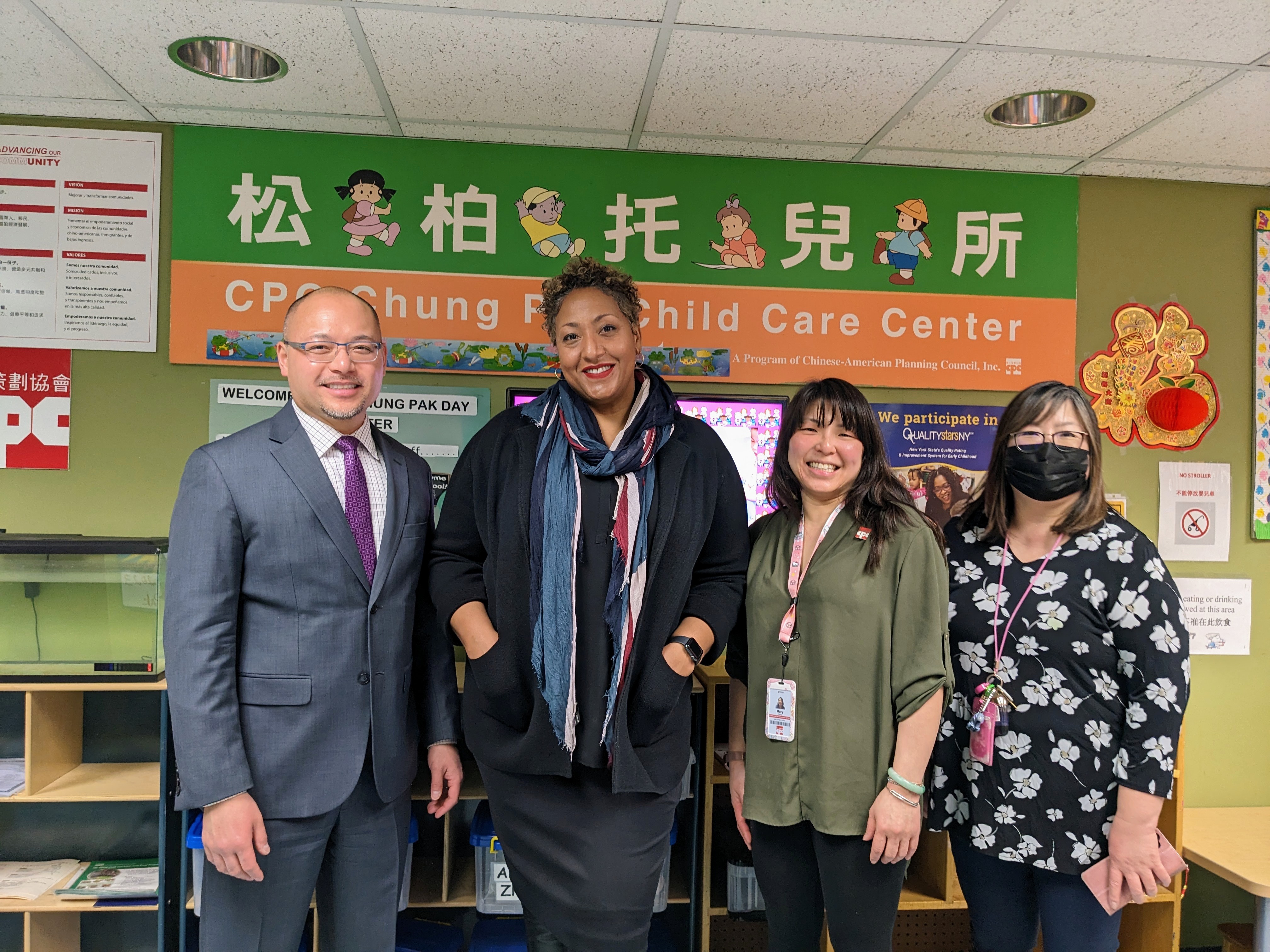 On March 23rd, Suzanne Miles-Gustave, Acting Commissioner of the New York State Office of Children and Family Services, visited CPC's Chung Pak Early Childhood Center and Manhattan Community Center. Staff and community members were grateful for the opportunity to share their work with the Acting Commissioner and show how CPC is making a difference in the lives of families and children in Manhattan.
During her visit, she learned about the various programs and services offered by CPC to support families and children in the area. CPC operates six early childhood centers, providing quality education and care for over 310 children. Additionally, our prevention services engage nearly 100 families.
CPC's Child Care Resource and Referral Program is another critical service that helps parents find high-quality child care programs. In the past year, the program connected over 2,550 parents to quality programs and assisted nearly 3,500 programs in receiving $231 million in funding.