CPC Thanks Jenny Low for Over 30 Years of Service as a Board Member
Main Content
CPC Thanks Jenny Low for Over 30 Years of Service as a Board Member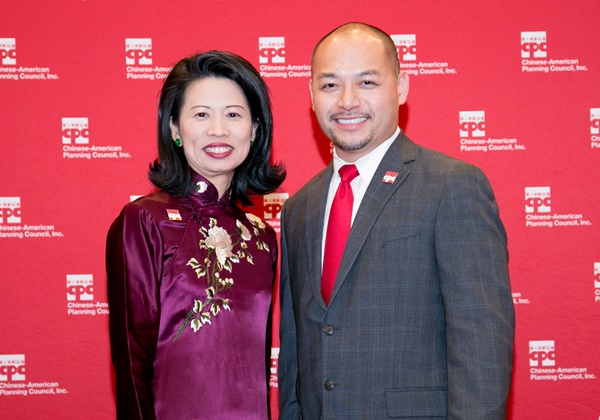 As of February 14, 2018, Jenny Low completed her latest term as a member of CPC's Board of Directors and subsidiary boards. After 30 years of leadership, the board and staff thank Jenny for her dedication to CPC's mission to promote the social and economic empowerment of Chinese American, immigrant and low-income communities.
"Jenny's contribution to CPC is immeasurable. I do not believe there is anyone who can do what she has done for CPC, dedicating years of her professional life leading CPC. I wish her nothing but the best." said Veronica Tsang, Chair of CPC's Board of Directors.
William Tam, Chair of the CPC Home Attendant Program's Board of Directors, said, "Jenny's past service is so valuable that it will be treasured forever. I, on behalf of the Board and staff of the CPC Home Attendant Program, wish her great success and good luck in her next endeavors."
Upon her departure, Jenny said, "Thank you the opportunity to serve an outstanding organization that provides comprehensive services to empower Chinese American, immigrant, and low income families to become economically self-sufficient. It has been a privilege and an honor for me to have worked with fellow passionate, dedicated, and talented board members and staff over the last 30 years. I'm sending my best wishes for CPC's continued success."
The board and staff of CPC thank Jenny for her tireless leadership and wish her the best.