CPC Brooklyn Community Services Host Education Resource Fair
Main Content
CPC Brooklyn Community Services Host Education Resource Fair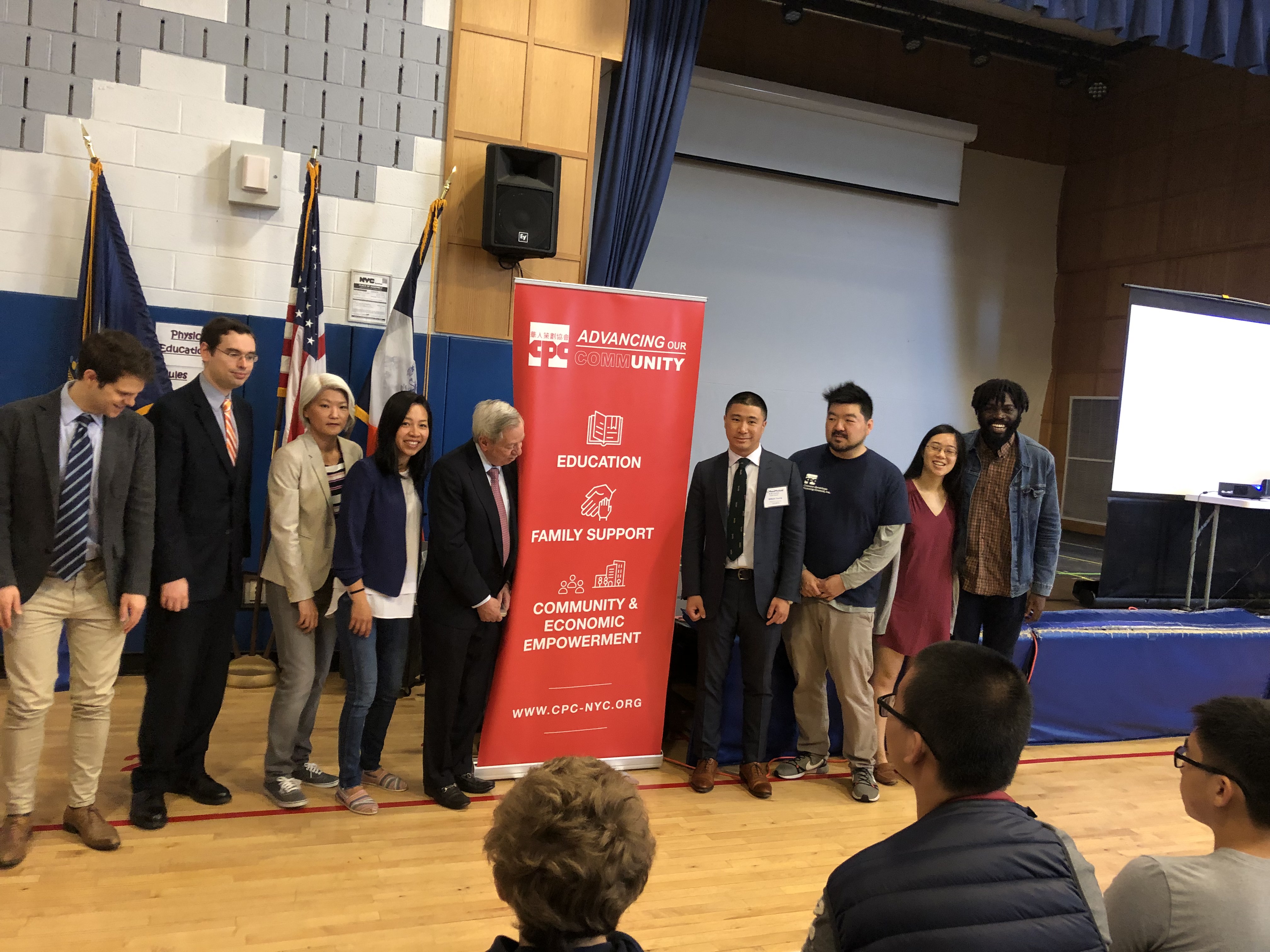 On May 11th, CPC Brooklyn hosted our Annual Education Resource Fair in partnership with A-Plus Academy and Academic Approach, at PS 310. Our Education Fair. Our Event provides education resources for all ages, from UPK to Adult ESL. This year's program had a focus of High School and College Admissions. We are excited to have over 120 community members attend our event. We are heartened to have so many young people attend the workshops and take ownership of their education. We are equally excited see so many parents attend to support their children's education.
We'd like to thank Assembly Member Peter Abbate for attending and his fierce advocacy for community members and education services. We'd also like to thank Godfre Bayalama from Senator Myrie's office, Ting Lin from CM Menchaca's office and Wai Yee Chan from CM Brannan's office for stopping by to show support for our community members.
A very special "Thank You" to our friends Rika Wu, Tony Wong, and William Wong of Mass Mutual of Greater Hudson for generously sponsoring the event. The Education Resource Fair would not have been possible without your support.
Media Coverage